Entries open for the 2021 Community Radio Awards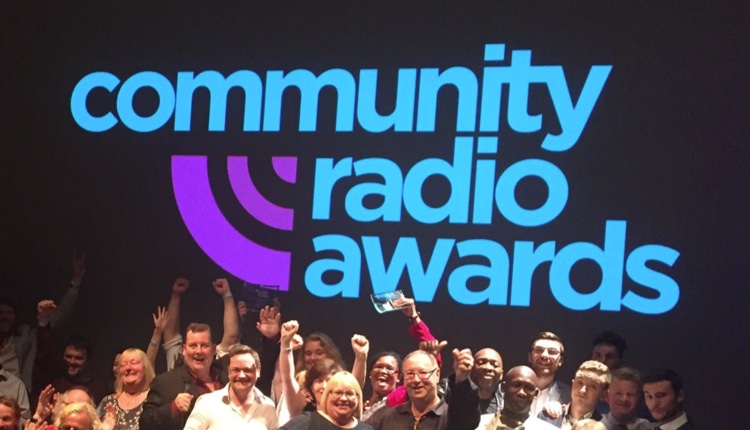 Entries are now open for the sixth national Community Radio Awards.
The awards, which are sponsored by PlayoutONE for the second year running, celebrate community radio services and their people who volunteer on and off air.
Martin Steers, awards chair, said: "The Awards launch comes around quicker and quicker every year – this is the sixth time we have organised the event, and the standard and diversity is stronger than ever."
"We're hoping and planning for a face-to-face event later in the year. Although the virtual event was well received, we know that stations up and down the country are excited to meet each other and celebrate successes, after a tough, and busy, year."
A new category has been launched to recognise the community support stations have given throughout the past year in the Covid-19 response, and as a mark of respect and reward, this category is free to enter.
Submissions are open from June 1st, and close at 5pm on July 30, 2021.
Entries are open to stations or presenters at stations of Ofcom-licenced stations currently on air (with the exception of the Digital/RSL, and Podcast categories).
Station of the Year and Digital or RSL Station Of The Year are both free to enter categories.
The awards have been designed so that stations and individuals from stations can submit as many entries into any of the categories as they like. There is no limit as to how many submissions they can make, and stations can administer it how they wish.
Martin added: "Some stations may send out the information to their presenters and volunteers or some may decide to centrally organise and submit entries in one go. We want everyone who is involved in community radio to feel in a position to enter, and we hope that there is a category for everyone with our awards."
Entries will be checked and sorted in August when the judging process starts. A shortlist of 5 for each category will then be produced and published prior to the ceremony, based on an independent judging process.
The judging panel is made up of nearly 100 volunteers from charities, community radio, commercial radio and BBC radio, who give their time to help recognise and reward our sector. No community radio judge scores an entry they have been involved in, and several judges will listen to each entry.
2021 Categories
Station of the Year sponsored by PlayoutONE
Community Development Project
Digital or RSL Station Of The Year
Male Presenter
Female Presenter
Community Show
Live Event or Outside Broadcast sponsored by InQuality
Entertainment Show
Arts & Creative Radio
Speech & Journalism
Specialist Music Show
Sports Show
Volunteer
Young Person (Under 25)
Sage Person (Over 60)
Newcomer (new to radio in last 12 months) sponsored by The Radio Hub
Innovation Award
Podcast
Covid and Community Response