Here's what's happening so far at Podcast Day 24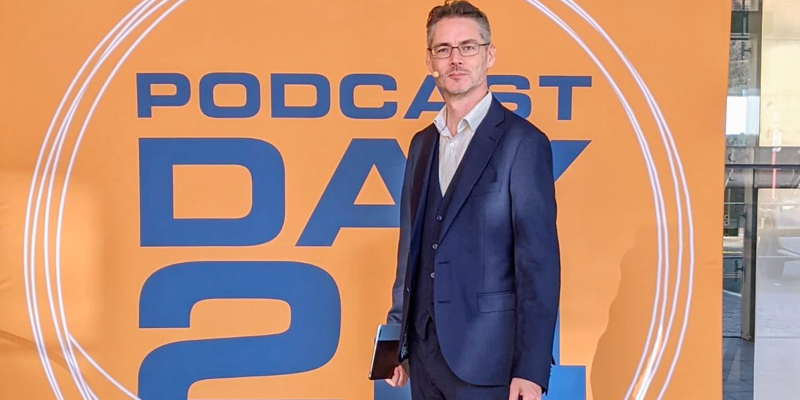 Podcast Day 24 is live for Europe after kicking off in Australia at midnight with a welcome from Brit James Cridland.
We kick of #podcastday24 with a welcome from @podnews' @jamescridland. pic.twitter.com/b9oXbOLAKa

— Podcast Day 24 (@PodcastDay24) June 6, 2021
The Receipts opened Podcast Day 24 Europe by saying "Audiences pick up something you are truly passion about, talk about your genuine interests will come across and makes for good listening".
Also be consistent this isn't going to be an overnight success!
Jake Warren was in the spotlight with a message about quality "never scale to the detriment of your quality".
Getting NDR Coronacast on-air was fast said Norbert Grundei, they stayed at number 1 on the Apple chart for 4 months. Youtube was a huge influencer for content also, streams are 1 million per episode, the numbers are very impressive and noted at the end that the success of the podcast is due to the team.
'Go experiment! That's the beauty of podcasting!' A panel bringing their insights from different parts of the podcast world, Clarissa Pabi, Acast, James Cator, Spotify, Jackob Munck, Munck Studios.
They talked about commissioning why, when and who and then once you have the podcast, how do you work with the creators to get the best podcast! This was an in-depth session giving a wealth of information on commissioning! Coming down the line, more scripted and international podcasts, less blur in funding was the final thought from this panel.
The story of Bear radio in Berlin is about the growth of a holistic podcast production house. Contacts and clients now come to the team of Julia Joubert and Jill Beytin but at the start, in their words, they hustled hard. The key to their success was a large client that really took them to the next level. However, community is at the heart of Bear radio.
Petter Sommer from NRK gave the audience some rules for podcasting, his rules were basically good rules for life – be nice, tell good stories, be honest, be accountable and make quality content including quality sound. He also spoke about visibility.
How has mental health issues helped create a podcast that has won multiple awards, Dan Maudsley from Paradise Podcast spoke about his path to success. He gave a shout-out to all the people who helped him on the podcast but said that podcasters with passion, drive and who chase things others thing are impossible should not get too formulaic.
DR needs to be more entertaining and captivating, there gaps in DR's podcast catalogue. The DR research department is working hard on filling the gaps and attracting new listeners. A fully packed research presentation and although Denmark is a smaller market a great test case of what you need to be thinking about in terms of audience.
The 1st hour of #PodcastDay24 Europe is done and this is what you missed!

Get Your Ticket NOW as we have many more hours left!https://t.co/QAP9hOCzxk#European #Podcasting #Podcast pic.twitter.com/WovtbUk8Ww

— Podcast Day 24 (@PodcastDay24) June 7, 2021