Little Monster Media sponsors CHR Prep Service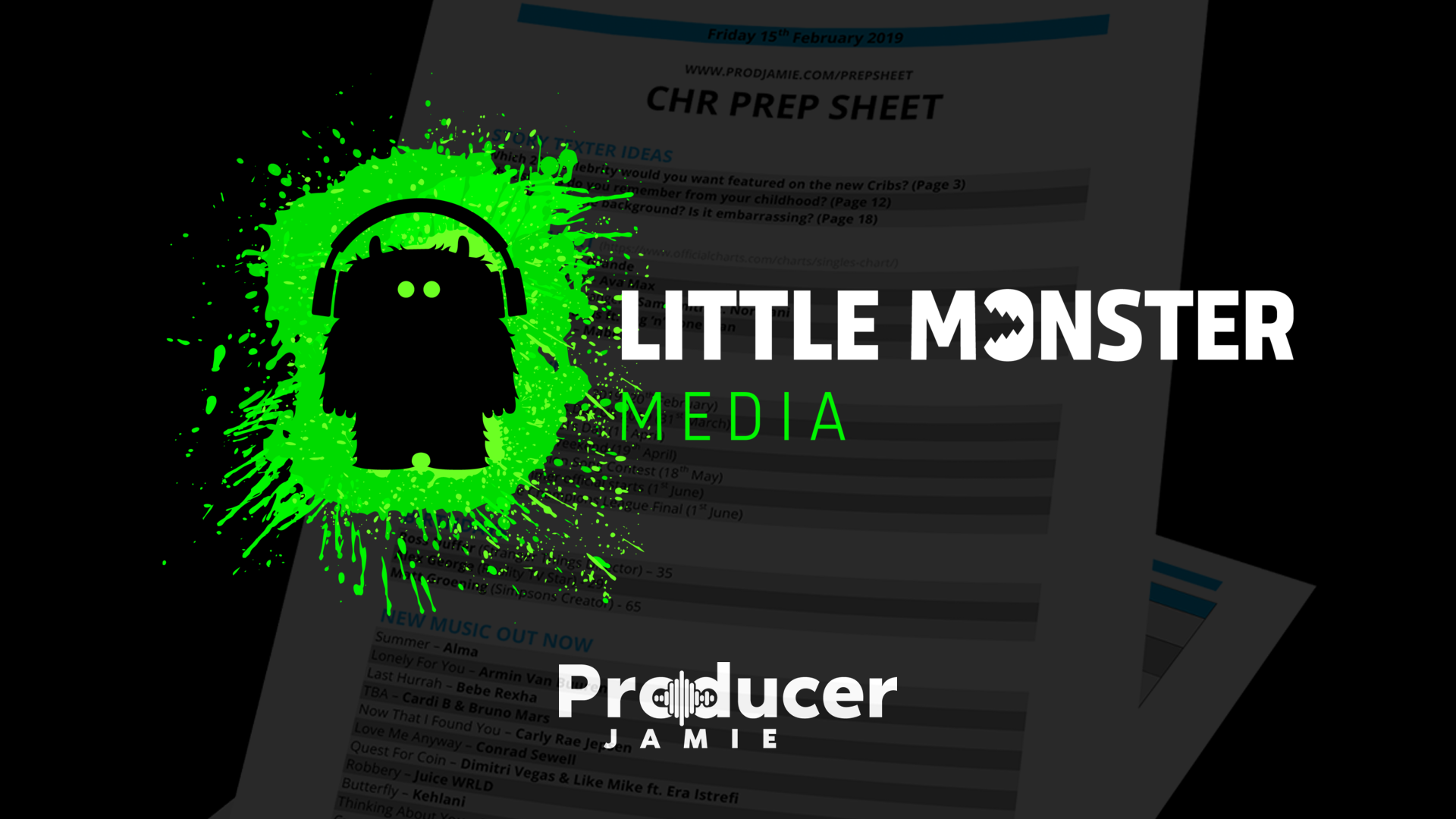 Production company Little Monster Media has signed up as sponsor of Producer Jamie's CHR Radio Prep service.
Little Monster Media creates radio imaging and sound design FX for radio stations including BBC Radio 1 and 1Xtra, Radio 2, Kiss, Hits Radio and Magic.
Jamie Cawdell, Managing Editor of The CHR Prep Service said: "We love working with like-minded teams in the industry and Little Monster Media are some of the most knowledgeable around when it comes to audio."
Adam Venton, Creative Director at Little Monster Media said: "I have been aware of The CHR Prep Service since its launch and it came as no surprise to me how popular it's become in a short space of time."
"It's a great tool and clearly fulfills a need for many stations of all sizes across the industry. We believe our LMM services and products can help make life easier for those stations too, much like the prep service does."
"Speaking with Jamie about his ambitions with the service and its subscribers, sponsorship seemed an obvious partnership."
The CHR Prep Service was launched to the radio industry in 2018 and is delivered via email each weekday morning.