Martin Kemp signs up for Greatest Hits Radio series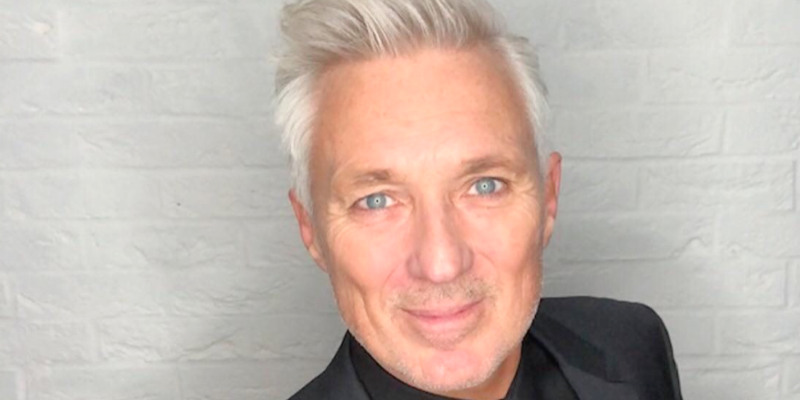 Greatest Hits Radio has signed up Martin Kemp to present a series exploring the music culture and musical significance London has on the greatest hits of the 70s, 80s and 90s.
Starting this Wednesday 9th June at 7pm and running for four weeks, 'London Calling' will see Londoner and 80s pop icon Martin look at the contribution London has made to the greatest hits of all time, while celebrating the musicians who made the city their home, and the music they've created.
Having recently expanded across London thanks to its arrival on FM, Greatest Hits Radio has previously marked other iconic music cities across the country, including Liverpool, Manchester, Birmingham, and Glasgow.
With contributions from Greatest Hits Radio presenters including Simon Mayo, Jenny Powell, Janice Long, Pat Sharp and Paul Gambaccini, Martin will also be joined by music industry names on 'London Calling' including photographer Mick Rock, former editor of Melody Maker and Uncut magazine Alan Jones and Bowie biographer David Buckley.
Speaking about the upcoming series, Martin Kemp said: "I can't wait for people to hear the story of London's influence on the Greatest Hits of all time – from Swinging London and the British Blues Explosion to the Glam Rock and Punk of the Seventies, the New Romantics of the Eighties, through to the Britpop explosion of the Nineties and beyond. London has an incredible musical story to tell, as unquestionably one of the world's music capitals. I can't wait for people to hear it."
Greatest Hits Radio presenter Simon Mayo added "London will always be a musical capital of the world – of global significance – if not the global capital. Just because of its heritage, because of its history, and because it is the most multicultural city in the world… And if you're a musician or artist of any kind, you're just going to find London the most inspiring city to be in".
Cities of Sound first started on Greatest Hits Radio as a project funded by the Audio Content Fund.
Martin Kemp's son, Roman Kemp, hosts breakfast on Capital.