Parky joins Bauer to host series on Jazz FM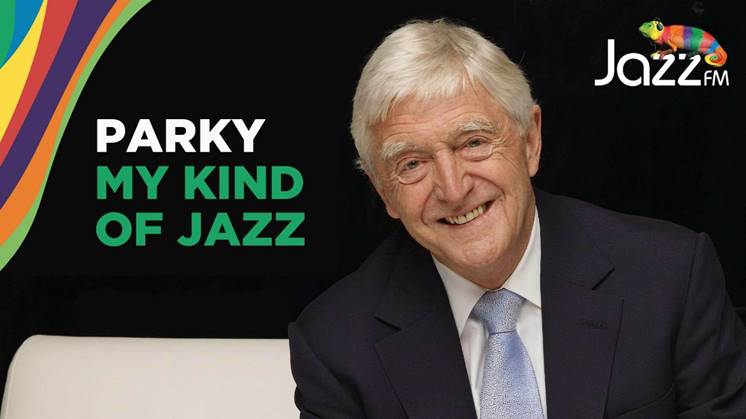 Sir Michael Parkinson CBE is joining Jazz FM for a new 6-part series to share his passion for his favourite jazz songs from his favourite artists.
Sir Michael – who is affectionately known to millions as "Parky" and this year celebrates 50 years since the start of his talk show – is well known for his passion of jazz where over the years has met and interviewed the greats like Buddy Rich, Duke Ellington and Frank Sinatra.
He has also used his various TV and radio shows to give a platform to up and coming UK and international talent, such as Diana Krall, Jamie Cullum and Jazz FM's very own Clare Teal.
Each week, Sir Michael will take listeners through his collection, with his own stories on where he first heard the songs and what they mean to him, plus also treat them to some live performances and interviews from his TV shows that are deep from within his own archive vault.
In episode one, Sir Michael will celebrate US drumming jazz legend Buddy Rich who was a regular guest on his TV shows over the years, and gave his last interview to Parky two weeks before he suddenly passed away. Unheard clips from that conversation will feature along with a couple of unique Buddy Rich performances; one from that last interview and one from a 1972 BBC show recording.
On his new show and joining Jazz FM, Sir Michael says: "This show celebrates my lifelong love affair with what I think is some of the best and most influential music that has ever been written, composed or performed but sadly is very rarely featured on the playlists of most national radio stations. I'm looking forward to sharing the highlights of my personal music collection with the Jazz FM listeners and remembering the times I was lucky enough to meet and sometimes interview my musical heroes."
Jazz FM's Content Director Nick Pitts says: "Following Clive Myrie's brilliant ten-part series, we're thrilled to bring the one and only Sir Michael Parkinson to Sunday evenings on Jazz FM. Like millions of TV viewers, I was an avid viewer of his shows, and we know that this series of six Sunday evening programmes are going to be an unmissable treat for every single one of our listeners."