Sport England's This Girl Can campaign partners with Heart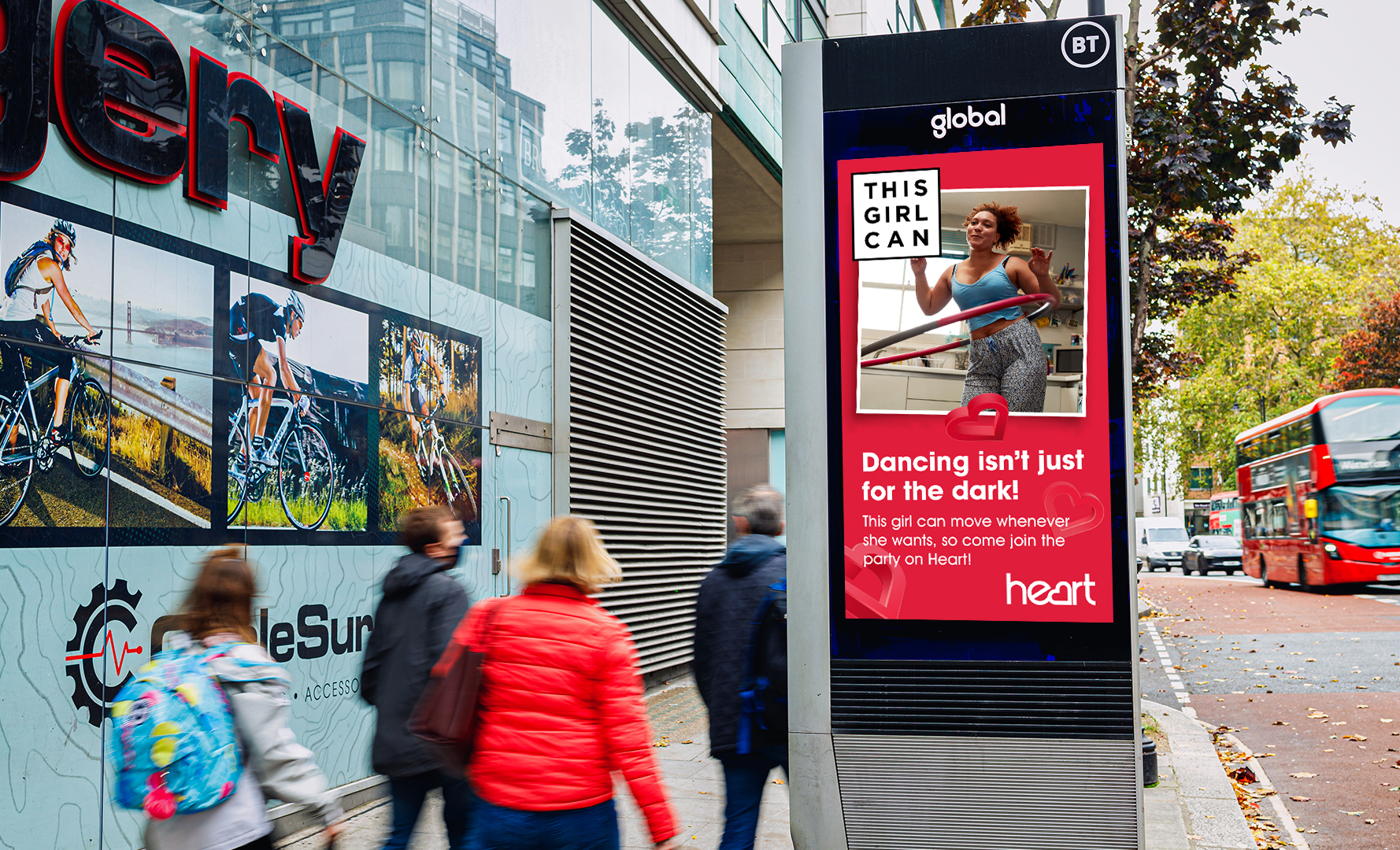 Sport England's This Girl Can campaign is teaming up with Heart to encourage women and girls across the country to come together and get moving.
Launching this week, the This Girl Can campaign will be encouraging exercise for all women, regardless of their circumstances and on their own terms, whether it's through swimming, running, hiking, dancing, or joining a grassroots football or netball team.
This is in response to new Sport England research showing that women have particularly struggled to keep or return to their activity habits during the coronavirus pandemic.
On May bank holiday, an all-female presenter line-up on Heart including Pandora Christie, Anna Whitehouse, Zoe Hardman, Lilah Parsons, Fia Tarrant and Katrina Ridley, talked about their own experiences with exercise at different stages of their lives.
Throughout the day, listeners were encouraged to text Heart and share how they are moving for the chance to win fitness related prizes.
A new video fronted by Heart's Pandora Christie and featuring inspiring women speaking about the positive influence of exercise and community on their wellbeing. The video also features Heart presenter and founder of Mother Pukka, Anna Whitehouse, talking about her experiences with exercise whilst juggling a family.
The launch marks the first commercial partnership that Sport England has run for its This Girl Can campaign on national radio.
Sport England will sponsor daytimes across Heart Dance for six weeks, as well as video and social content across Heart's digital platforms and co-branded promotions for two weeks on Heart and sister station, Smooth.
This Girl Can campaign imagery will also run for two weeks across Global's extensive Outdoor advertising estate. The campaign was brokered by OmniGOV @ MG OMD.
From today, @ThisGirlCanUK is teaming up with @thisisheart for the next six weeks, to celebrate women who are finding ways to be active as lockdown restrictions are relaxing and to encourage women to move more. #ThisGirlCan

— Sport England (@Sport_England) May 31, 2021
The Heart partnership kicks off a This Girl Can week running 12th-19th June where the campaign and its partners will be encouraging women across the country to take the time to 'choose you', showcasing inspiring stories, local female-friendly activities and encouraging honest conversations.
Kate Dale, This Girl Can's lead at Sport England said: Supported by The National Lottery, This Girl Can is a celebration of women moving in their own way to feel good, be it dancing in the kitchen or boxing in the gym, and Heart is the ideal partner to share our message with its millions of listeners across UK and inspire even more people to join our growing community.
Andy Everett, Managing Editor for Heart, said: "The This Girl Can campaign is an inspirational movement and we're delighted to partner with Sport England to use Heart as a platform to widen the exercise community nationwide. Hopefully this campaign will inspire all our listeners across the UK to turn up Heart and get moving!"