Broadcaster Jono Coleman dies at the age of 65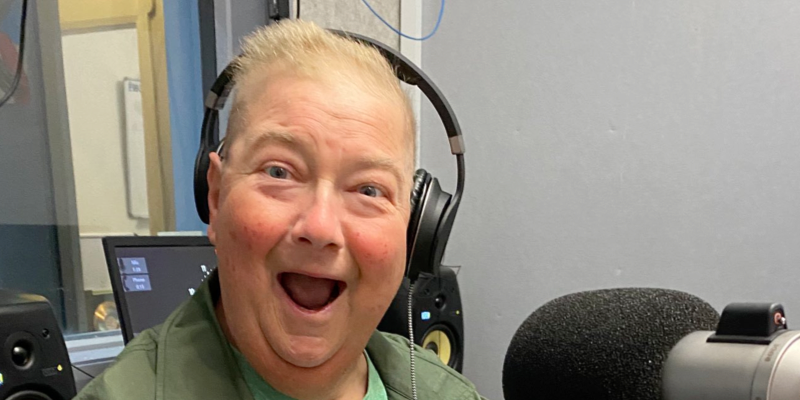 Popular radio presenter Jono Coleman has died four years after being diagnosed with prostate cancer.
Tributes have been paid online by his family, friends, fans and colleagues from Australia and the UK.
Jono was born in London but lived and worked in Australia most of his life. He spent 16 years on-air in the UK including famous pairings with Russ Williams from 1993 to 1997 at Virgin and with Harriet Scott from 2002 to 2005 on Heart 106.2 in London.
He started his radio career in 1990 at BBC GLR before joining Virgin to present evenings. He was moved to breakfast in July 1993 with Russ but made way for the arrival of Chris Evans in 1997 by moving to Drive.
Jono joined Heart 106.2 in 1999 and was there for six years before a high-profile exit in 2005. He then worked at LBC for a short time before joining BBC London 94.9, replacing Danny Baker on Breakfast.
He left the UK in 2006 to be with his 81-year-old mother in Australia following a year on BBC London breakfast with Jo Good.
A special Christmas show was produced and aired in 2010 by Blue Revolution available for radio stations to syndicate, and in the last few years Jono has been reunited with Russ Williams via a podcast series and programmes on Fix Radio.
In Australia, Jono returned to work on radio and television, hosting on ARN's Classic Hits network and reporting for various television programmes. He even had a cameo on Neighbours in 2007.
In 2015, he was awarded an OAM for service to the broadcast media industry, and to the community.
The award, a Medal of the Order of Australia, has been given as part of the Australia Day 2015 Honours List by Elizabeth II, Queen of Australia.
He announced in 2018 via Network Ten, the television station he worked on, that he'd been living with prostate cancer in June 2017 but kept it a secret since.
Jono died with his wife Margot, and children Oscar and Emily, by his side.
In a statement after his death, Margot said: "Jono and I have been soulmates for close to 40 years. We have been fortunate to have lived a rich and wonderful life and I have been lucky enough to watch up-close someone with enormous talent and the special gift to make people laugh.
"I will miss him beyond words and with the support of our gorgeous children, Oscar and Emily, and their partners, we will continue to live in the manner that he wanted.
"When I asked Jono recently how he wanted to be remembered, he said 'for doing a good deed every day', such was the generosity and caring nature of the love of my life.
"We will find the time to bring together all those close to him to celebrate his life when circumstances permit."
From the family: pic.twitter.com/bAdPHI7Bk9

— Oscar Coleman (@OscarBColeman) July 10, 2021
Love you dad. Rest in Peace @jonocoleman. pic.twitter.com/pxK0qCpNEt

— Oscar Coleman (@OscarBColeman) July 10, 2021
We had the best of times & right now it feels like the worst of times.
My thoughts & love are with Margo, Emily, Oscar & Jono's sister Sharon. Rest easy 'Little buddy' and 'Thank You Very Much Indeed'. Blessed to have had him in my life x pic.twitter.com/Osg9cF8sUV

— Russ Williams (@Russw777) July 10, 2021
My mate @jonocoleman died yesterday after battling with damn cancer! He was instrumental in my life providing me with a mantra of "so long as you're having fun, it will be ok". Not quite the work ethic for a judge mind you, but it works for me. Loved the man and always will xxx pic.twitter.com/AyJcAouVwn

— Nick Pitts (@nickpitts) July 10, 2021
We're saddened this morning to learn of the death of multiple Radio Academy Award winner Jono Coleman. Our condolences go out to all his family and all his fans. We hope to have a moment we can celebrate his life soon. https://t.co/c2SeRQt22i

— The Radio Academy (@radioacademy) July 10, 2021
RIP @jonocoleman (right) who has died from prostate cancer. Very sad news. He and @Russw777 did some very entertaining shows for us at @FixRadioUK pic.twitter.com/9cU0cWF4x1

— Paul Chantler (@PaulChantler) July 10, 2021
I've only just seen this. What a giant of radio Jono was, both here and in Australia. Used to love "Russ & Jono" back in the day @VirginRadioUK with @Russw777. Bless you Jono and your family

"Radio and television presenter Jonathan Coleman dead at 65"https://t.co/JTtvVxFROA pic.twitter.com/115q3YOFq7

— Jeremy Vine (@theJeremyVine) July 10, 2021
Very sad to learn that a dear friend and a wonderful man, Jono Coleman, has succumbed to a long cancer battle. A great part of Channel 10 for many years. So much kindness in all the laughter. RIP old mate. pic.twitter.com/P2thsWDfR6

— Hugh Riminton (@hughriminton) July 10, 2021
We are so sad at the news that our former colleague Jono Coleman has died from cancer at the age of 65. Our thoughts are with Jono's wife Margot and his children today. pic.twitter.com/VX8O2QNNvt

— BBC Radio London (@BBCRadioLondon) July 10, 2021
No!! Just woken up and seen this
Jonathan "Jono" Coleman, I can't believe he's left us. When I started at "Heart 106.2" 20 years ago, he was one of the team who really welcomed me on board and supported me. Such a generous lovely bloke. This is so sad.
Gone too soon rip Jono

— Toby Anstis (@tobyanstis) July 10, 2021
Very sad news to start the day. Such a great broadcaster & funny man. Condolences and much love to Jono's family & friends. @Russw777 & @jonocoleman were always a great listen. https://t.co/ufAlqb4Eqf

— Carlos (@carlosradioguy) July 10, 2021
Really sad to hear that @jonocoleman has lost his 4 year battle with cancer. We had fun times working together at @thisisheart and during his weekly visits to @blue_revolution to record his Australian radio shows. Rest easy mate.

— Paul Hollins (@thepaulhollins) July 10, 2021
So sad to hear of the passing of Jono Coleman

An absolute radio legend.

— Mikey Faulkner (@Faulko1) July 10, 2021
Hey Oscar,
I'm really sorry to hear this news.
Your dad was a lovely man.
It must be an awful time for you right now. My deepest condolences.

— Russell Crowe (@russellcrowe) July 10, 2021
Remembering Jonathan Coleman who has passed away aged 65. Jono was part of the original line up for Virgin 1215 and did some solo shows as live test transmissions prior to the launch in 1993. @OscarBColeman pic.twitter.com/MqmGx7hmt9

— Aircheck Downloads (@airchecks) July 10, 2021
Easily one of the nicest men in the industry. Always said hello, always had time for a chat and a silly photo or 10. Terrible sad to hear of the passing of Jono Coleman pic.twitter.com/wygzMzBTSs

— Natasha Lee (@tashlee) July 10, 2021
Just one of our many "Lady and the Tramp" moments! The jury is still out about who was who! Rest well my friend. Video thanks to a very big Jono fan @lukerodely @jonocoleman #JonoColeman pic.twitter.com/TGK5skgTp7

— David Robinson (@davidrobinson83) July 10, 2021
The #Studio10 family is utterly heartbroken about the passing of our beloved Jono Coleman. We will pay tribute to him on Monday in the best way we know how. Our thoughts are with his family – wife Margot, and children Emily and Oscar – who he adored beyond all else. pic.twitter.com/sZRv5yENF1

— Studio 10 (@Studio10au) July 10, 2021
Jono Coleman has died after a four-year battle with prostate cancer.

The legendary television and radio presenter was 65. pic.twitter.com/drXvfDOCeA

— 10 News First (@10NewsFirst) July 10, 2021
Jono thank you for the joy & laughter you brought into our lives. I always laughed so much with you. Love to Margot, Oscar & Emily. #jonocoleman pic.twitter.com/ZA0muQv7tu

— Jessica Rowe (@JessRowe) July 10, 2021
Devastated to hear of the death of Jono Coleman – a g8 friend – a funny one at that, plus a man of wisdom, empathy & great love for his craft & family. There will be many sad people today.
RIP #jonocoleman – Thinking of his wife Margot and their kids. @newscomauHQ pic.twitter.com/grEANLVs8C

— Melissa Hoyer (@melissahoyer) July 10, 2021
I'm so terribly sad to hear of Jono Coleman's passing. Always so much fun to work with. Always a gentleman and an all round good person. My thoughts are with his family. pic.twitter.com/TA7BCWh3ou

— Antoinette Lattouf (@antoinette_news) July 10, 2021
Such sad news about Jonathon Coleman. He was part of my teens, whether on Wonder World or with Ian Rogerson as Jono & Dano. Quick witted & perfect as a TV/Radio presenter, here he was with Peter & Kristian on the Logies Red Carpet in 2009. #ValeJono #JonoColeman #ItsTheAlcohol pic.twitter.com/0seyCQ3EVe

— Angie (@Evangelia1111) July 10, 2021
He was generous, never judgemental & of course, supremely funny!
Genuinely an absolute legend of the industry &, I got to work with him, making me 1 of the luckiest people! I'm going to have 1 of his signature drinks, a white wine spritzer. RIP U beautiful man. @jonocoleman pic.twitter.com/KF8SAxmZAa

— David Robinson (@davidrobinson83) July 10, 2021
Regarding the sad passing of Jono Coleman, I just received this note from Simon Townsend: RIP Jono. pic.twitter.com/eaZUwDxnve

— Geoff Moxham (@Harnojas) July 10, 2021
Jono Coleman was a ball of positive energy and light, his enthusiasm was infectious and he was incredibly kind. I absolutely loved the guy. I'm so grateful to him for coming to play with us at @abc730. Here's his performance from our 'Not Today' Show sketch. He was perfect. pic.twitter.com/GN5Ffji0PG

— Mark Humphries (@markhumphries) July 10, 2021
Terrible news hearing about the passing of Jono Coleman. My thoughts are with his family and friends right now.

He was a very loving, happy and generous man.

We could all take a leaf out of his book.

Rest easy my friend. pic.twitter.com/rc3rY8b5aG

— Beau Ryan (@therealbeauryan) July 10, 2021
Jono Coleman.
You beautiful man.
I loved being your co-host
for 2 years on radio.
You brought nothing but sunshine every day.
So much love to Margot, Oscar & Emily, to your extended family and Jono's friends.
Especially @ian_rogerson
One of the best duos ever #Jono pic.twitter.com/t7oAI5Cs5D

— Julia Zemiro (@julia_zemiro) July 10, 2021
Studio 10 releases statement on Instagram about the death of #JonoColeman. @6NewsAU pic.twitter.com/5BPYc9aNlY

— Leonardo Puglisi (@Leo_Puglisi6) July 10, 2021