CEO Siobhan Kenny bids farewell from Radiocentre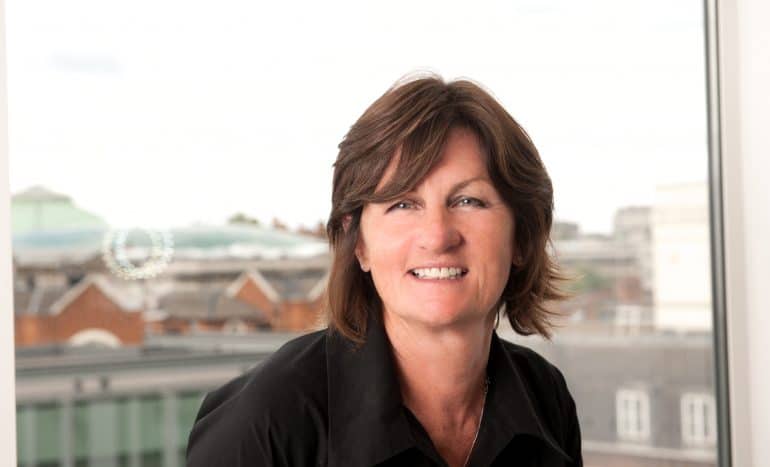 Well it really does feel like the longest goodbye but I can now announce that I am finally exiting stage left after a joyous seven years leading the amazing team at Radiocentre.
It is tremendous to be wafting off on a tide of much-needed euphoria engendered by England's finally overcoming Germany at Wembley last week.
As far as the rest of the tournament is concerned, I thought I was sitting pretty having drawn France in the Radiocentre office sweepstake. But I would certainly trade in the discussion with our clearance team on Ts&Cs governing former employees winning the pot, to see England lifting the trophy on 11 July.
In the process of clearing the digital files, I looked back to my pitch to the Radiocentre Board seven years ago. Principally, I was excited about the growth potential of the radio industry in 2014 and thought that Radiocentre needed a bit of a shake-up to fully reflect a vibrant, creative, forward-thinking industry.
A rebrand followed, bringing three separate identities (RAB, RACC, Radiocentre) under one banner with a fresh new logo, vowing to get the world to See Radio Differently. Moving on from arid debates about switchover, our policy document outlined objectives for the radio industry to unite around – requesting Ofcom to review the outmoded framework governing radio regulation, reform of regulation on garbled Ts&Cs at the end of radio ads, ensuring a rich diversity in the industry and making the arguments for a more distinctive, better regulated BBC.
So it is great to have been part of an exciting period of growth, change and development – until of course the whole country was stopped in its tracks by the pandemic in March 2020.
For the years running up to that terrible event, an explosion of new stations and new ways to listen made possible by digital technology led to record listening figures, record revenues and an astonishing amount of innovation across the whole radio industry. I was delighted to Chair another excellent cross-industry collaboration, Radioplayer, as it pivoted to focus mainly on in-car listening and more than proved its worth by expanding into 14 countries.
We all know that creative companies thrive and survive by being hungry to attract the greatest variety of talent through their doors and so keep on expanding their appeal to ever bigger audiences. Radio has moved on leaps and bounds in seven years with more women in senior positions and more black and ethnic minority representation across the industry, both in front of and behind the mic.
I know how much time and effort is being devoted in boardrooms throughout the industry to ensure we attract the most diverse talent pool. Things are getting better but more remains to do, of course. Radiocentre joined forces with the BBC on this issue and working with social enterprise Creative Access has been an important part of our joint efforts.
To secure the all-important future talent pipeline, it has given all of us much joy to launch and run the Young Audio Awards. You know the future of audio is in safe hands by listening to just a few of those entries from under 18s.
On the theme of reaching out beyond our own bubble, the new-style Radiocentre conferences under the TuningIn brand, were established with the goal of impressing upon our advertising friends across the UK the scale, reach, adaptability and creative potential of the medium of radio. To that end, we not only packed out West End venues like the Ham Yard Hotel and Picturehouse Central on Shaftesbury Avenue but also took the show on the road visiting Glasgow, Edinburgh, Cardiff, Manchester, Leeds and Birmingham.
These events are showcases for newsworthy Radiocentre research, always highly respected for its thoroughness and impartiality.
We love to excite, challenge and be thought-provoking. While always being stylish and having fun – reflecting all the core values of commercial radio. If people think they know radio, they should think again, is our message. And at Radiocentre, because our expertise ranges across advertising, research, policy, regulation and marketing, as well as performing the quasi-regulatory role of clearing ads for broadcast, these events, along with so much of our work, are designed to persuade people to See Radio Differently.
The enduring power of radio, of course, is its ability to be simultaneously an experience shared with many others and also an incredibly intimate environment. In many ways it is the perfect medium for a multi-tasking world, although 100 years old.
Many people turned to radio during the lockdown for vital news and information and in just as big numbers for the warmth and companionship of having a friendly voice in the room during our very darkest days as a country. As the pandemic hit, I was massively impressed at the gargantuan efforts from the biggest to the smallest stations to keep broadcasting, no matter what.
And delighted the Government appreciated the valuable role radio played at that time by supporting the industry in various different ways. As another fantastic example of industry collaboration, we are just now reaching the finale of an 18 month Government Review of Digital Radio and Audio. I can't think of many industries which could work together – commercial, BBC, independent producers, infrastructure providers, car manufacturers – to produce a far-sighted report on measures needed from Government and the whole industry to ensure that listeners can still access brilliant UK radio and audio into the smart speaker dominated future.
If there is one issue the pandemic brought to the fore, alongside the incredible versatility of our workforces, it is the increasing need for us all to take care of our mental health. It is something we are passionate about at Radiocentre and, using the awesome power of radio, teamed up four years ago with the Royal Foundation, supported by a fabulous array of celebrities every year, to simulcast a one minute message across all radio stations in the UK. BBC, commercial, community, prison and hospital radio got together in 2021 to highlight once more this important issue. We could not be more proud to have created and led this powerful annual radio event.
So that's it, folks. Huge good luck to my successor, Ian Moss, who will be with you all very shortly. When I joined in 2014, the UK was in the EU, there was a coalition government led by David Cameron with Nick Clegg as his Deputy, something called an 'Amazon Echo' was released in America and Radiocentre shared a building with an obscure company called Cambridge Analytica. How times change.
A massive thank you to the radio industry family for having welcomed me so warmly. Thank you to the Board at Radiocentre, especially both my Chairs Kip Meek and Howell James, for always having been so supportive of me and the team. Thanks to all my friends at the Advertising Association, especially Stephen Woodford and the team with whom I have enjoyed leading the charge on small businesses.
But the biggest thanks of all to the amazing Radiocentre team who for me hold the key attributes of the great Arsene Wenger's best teams – they always work together, they always move forward and they always act with class.
It's not goodbye Radioland, it is definitely au revoir from me!
Follow Siobhan on Twitter or connect on LinkedIn.
This article first appeared in eRADIO, the regular radio industry newsletter delivered on a Wednesday afternoon. Subscribe here.