JACKfm listeners raise £63k via two-day Radiothon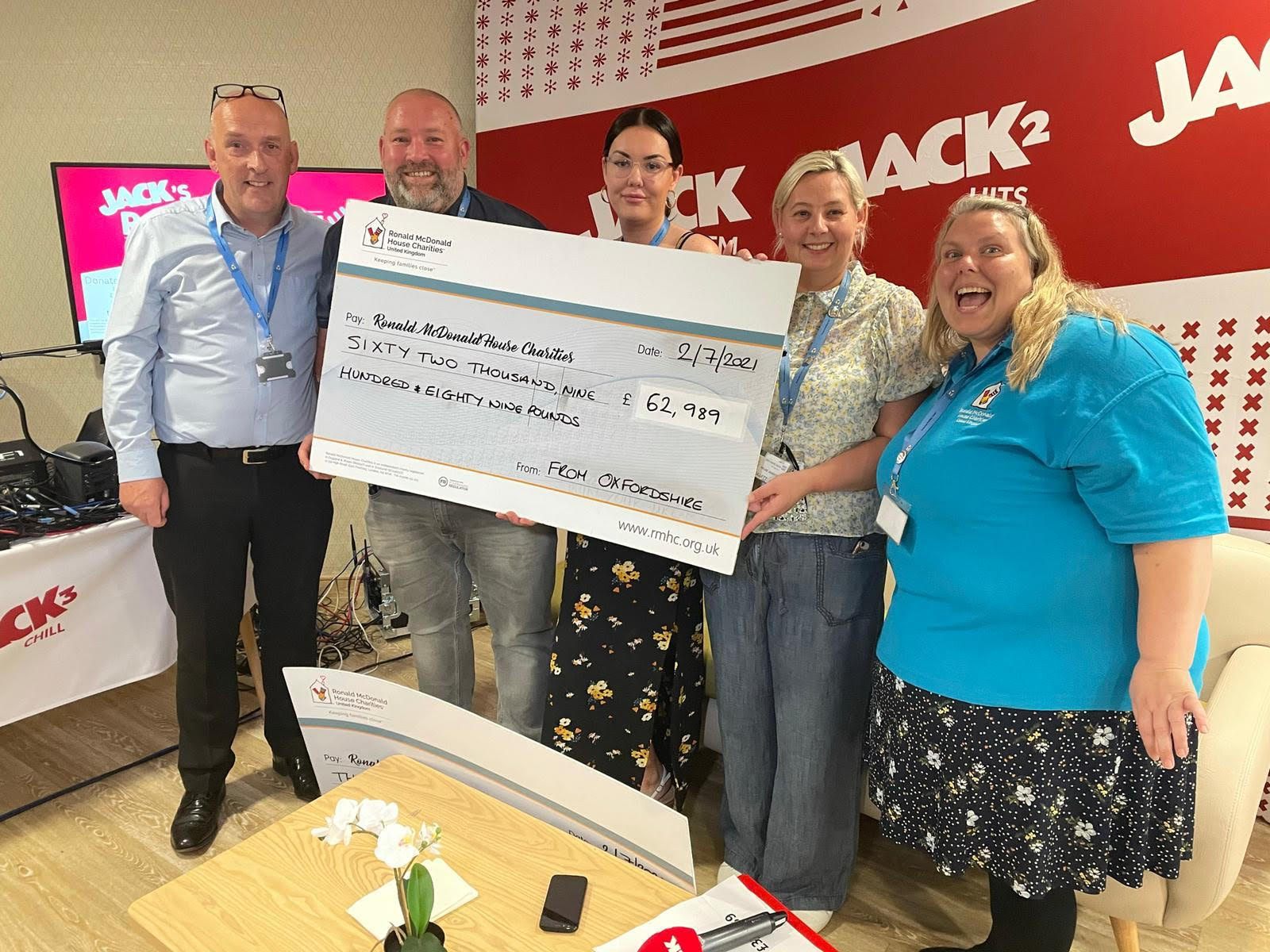 JACKfm has raised £63k in a live broadcast from Ronald McDonald House Oxford for two days, 12 hours a day, on July 1st and 2nd.
The event, supported by sister stations JACK2 Hits and JACK3 Chill, shared heartbreaking stories and journeys of the parents who use the facilities and encouraging listeners across the county to support the charity.
JACKfm's breakfast presenter Trevor Marshall encouraged listener donations by taking part in challenges including being waxed, having a spray tan and eating a fermented egg.
Caroline O'Connor, Group Marketing Manager for JACK Media Oxfordshire, which owns JACKfm, JACK2 Hits and JACK3 Chill, said: "We are absolutely thrilled that JACKfm's Radiothon has brought people from across the county together to deliver this substantial donation to such a worthwhile cause. This is our sixth Radiothon and one of our most successful fundraising efforts yet, so our thanks go to our listeners and business community for making such a huge difference, and to everyone at Ronald McDonald House Oxford for helping host the radiothon."
Ronald McDonald House Charities UK was established to provide free accommodation to families, enabling them to stay close by to their children in hospital, who are often suffering with the worst of illnesses and require hospitalisation for long periods of time, often far from home.
Nathan Swift, Community Fundraiser for Ronald McDonald House Charities UK in Oxfordshire, said: "We have been blown away by the generosity of JACKfm's listeners and thank you all from the bottom of our hearts.
"The service that we provide to families at their time of need is absolutely invaluable and we simply wouldn't be able to keep the facility open were it not for fundraising initiatives such as this."