Live events planned with the Union JACK Radio Comedy Club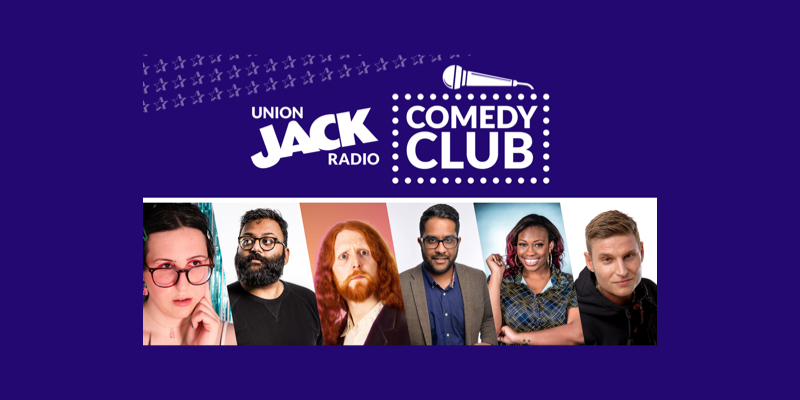 Union JACK Radio is launching a nationwide series of live comedy nights with clubs across the country.
The national radio station has teamed up with The Frog & Bucket (Manchester), Chuckle Busters (Bristol), Giggles Live (Hull) and The Big Difference (Leicester) to present the regular shows.
The Union JACK Radio Comedy Club will create a new opportunity for venues and comedians who have seen their livelihoods threatened by the lengthy closure of live entertainment venues and the restrictions on audience numbers, while also delivering a series of occasions for comedy fans across the country to join.
It will feature a host of respected comedians, both established and new talent, with confirmed names including the likes of Scott Bennett, Jen Ives, Eshaan Akbar, Steph Laing, Jenny Collier, Sikisa, Nina Gilligan and Will Duggan.
The events will also be broadcast on the radio, starting on Thursday 7 October at 10pm.
Geoff Rowe, Director of Comedy at Union JACK Radio and founder of the respected Leicester Comedy Festival, said: "I've been producing live comedy for almost 30 years and am only too aware of the devastating impact the pandemic and lockdown have had on comedians and promoters across the UK, and around the world.
"I'm delighted that the team at Union JACK Radio are putting their money where their mouth is and investing in this project to play a part in getting the circuit back up and running. We will have some amazing comedians performing at each club and are thrilled to be working with the network of promoters and clubs."
More details of all the events and shows are live at unionjack.co.uk.