Local BBC Radio show Squad Goals returns on BBC Sounds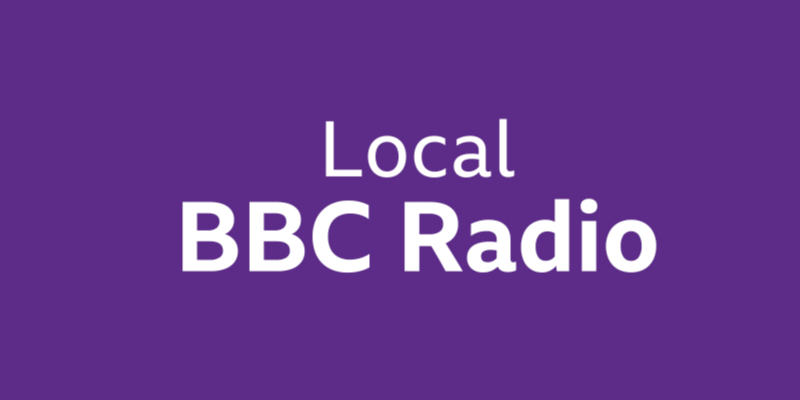 Squad Goals is returning to BBC Sounds with two live Football League shows across the BBC's local radio services.
The programme will be available online via stations that have opted into the programme between 2.55pm and 5pm on Saturdays and 7.40pm till 9.45pm Tuesdays in place of local football commentary.
Bury supporter Sanny Rudravajhala and former professional footballer Joe Thompson are teaming-up again to bring listeners the latest scores and updates from the Championship, League One and League Two, as they come in every Saturday afternoon.
Lucy Olivia, who came through the BBC Local Radio Kick Off reporter scheme, will be across social media.
A brand-new edition to the team this season is a Tuesday night programme, co-hosted by BBC Radio Manchester reporter and presenter Pien Meulensteen, and Radio 1's Betty Glover. Calvin Andrew is also set to join them regularly.
Guest-fans are set to join the team on every programme, with regulars including football presenters and reporters such as Natalie Pike, Bristol Rovers fan Lucy Ford and Middlesbrough fan Eden Grace.
Sanny Rudravajhala, says: "I can't wait for the new season – it feels like a reset button after playing in empty stadiums.
"The EFL is all about the fans – you haven't lived until you've done a Tuesday night in the rain at Morecambe or gone to other side of the country to see your team ship five goals!
"I reckon this time around were going to see fireworks on the pitch when the players first play with supporters again. And there'll probably be a few sparks in the studio too – but that's what happens when you pair an ex-Rochdale player with a Bury fan!"
Pien Meulensteen says: "There's so much to look forward to on Squad Goals this season, and I'm particularly excited that we're adding a brand-new Tuesday show into the mix. We've got a fantastic team on-air and behind the scenes and we can't wait to bring you all the action from across the English Football League, with a little bit of fun added in too!"
Sport is a key part of the Local Radio offer and Squad Goals will mean that listeners never miss a goal if they are listening online.
Chris Burns, Head of Audio and Digital for BBC England, adds: "It's a massive welcome back to Squad Goals, it was hugely successful last season in re-imagining the sound of sport on Sounds for our BBC Local Radio listeners.
"This time it's bigger and better, with the added Tuesday night programme. So, you can expect even more characters, charisma, and humour, all peppered with the right level of cheekiness. This is an irreverent look at the EFL made by the fans for the fans."