Local Radio Day celebration event returns for 2021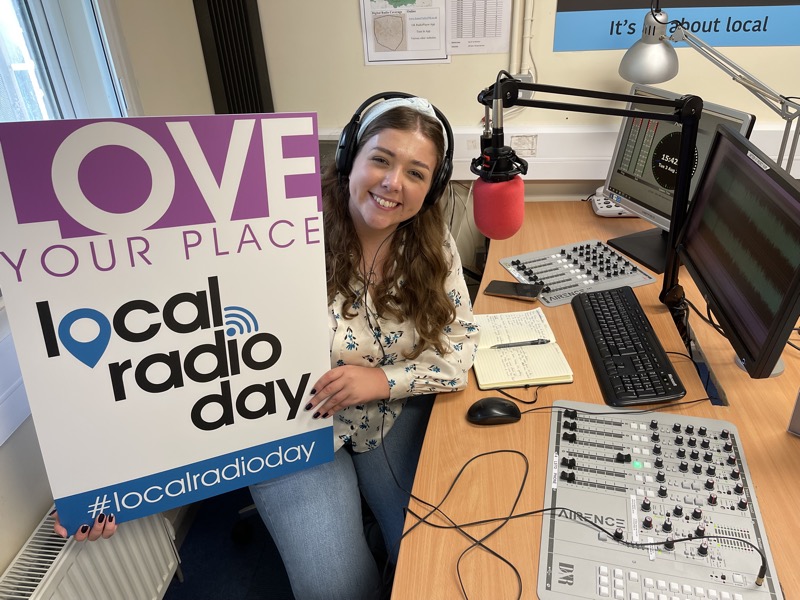 Local Radio Day, which 150 stations took part in last year, is back for the sixth time on Friday 15th October 2021.
The event, which was started by UKRD in 2015, will this year celebrate the theme "Love Your Place" and is organised by the Local Radio Alliance.
Listeners and presenters will be encouraged to share their favourite locations – the special spots which have meant the most during challenging times.
Maxine Stride, Director at Local Radio Alliance says, "Wherever you feel you belong and wherever makes you happy, we want to know about it. This will highlight
what is special about where we live; from local businesses to arts, sports, countryside, and urban spots.
"Use #LocalRadioDay to join the conversation on Twitter and brighten our feeds with your participation this year."
BBC local radio stations are taking part, along with an abundance of community and commercial services. This year's celebration is supported by The Radio Academy, Community Media Association, Local Media Network, BBC Local Radio, RadioToday and hundreds of radio stations across the UK.
Dom Chambers, founder of the Local Radio Alliance told Radio Today, "I think it's important that we have a day when we can celebrate and mark the achievements of local radio. There's never been a greater need for local radio than now, and I think the pandemic has shown this. There are many ways we can feel connected, but radio is such a powerful and potent way. It's about tuning into those locally trusted voices to hear about what is going on in your community."
John Dash, CEO of The Local Media Network (LMN) says "All our team at LMN have local radio in their DNA. They know full well that to do the job it does so well, local radio has to love the place it serves with a passion and a pride that can be heard loud and clear."
Mark Carter, acting Executive Editor at BBC Radio Sussex & BBC Radio Surrey says, "I'm delighted that there will be another opportunity to celebrate the power of local radio during these extraordinary times. The theme of 'Love Your Place' feels very apt. At BBC Radio Sussex and BBC Radio Surrey our Make A Difference initiative has seen numerous examples of local people supporting others in the community and making the area a better place to live. This has been replicated across Local BBC Radio."
Sam Bailey, Managing Director of The Radio Academy comments, "Local Radio is a lifeline for so many people in the UK. It has also been the lifeblood of our sector for such a long time.
There have been huge changes in local radio in recent years, with a lot of consolidation in commercial radio, a resurgence of community radio and the growth of local podcasting and internet stations. Understanding what local radio means today is vital to serving audiences well, and The Radio Academy is delighted to support Local Radio Day in celebrating the brilliance of local broadcasting in all its forms."
Dom Chambers, who also chairs the Community Media Association and is a Radio Academy trustee, said on this year's Love Your Place theme, "Naturally the place I love is the local pub that we couldn't visit for large parts of the last year. But 'Love Your Place' could be a statement of your heart, it could be a place in your memory, your head, or your spirit. Loving a place is like that feeling you get on the radio when you play a track and it sparks a memory. Music can really do that. Radio fires the imagination, it's a very powerful medium."
To find out more and sign your station up head to localradioday.co.uk.