Shaun Keaveny joins Absolute Radio for comedy series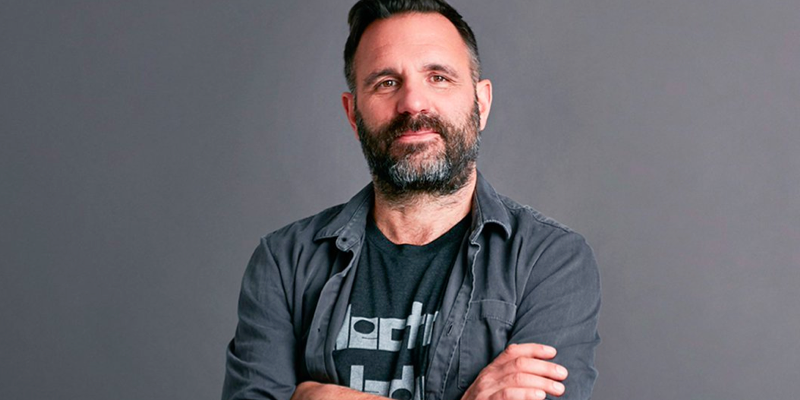 Former BBC Radio 6 Music presenter Shaun Keaveny is joining Absolute Radio to narrate Rockanory.
Rockanory is Absolute Radio's first scripted comedy series, thanks to money from the Audio Content Fund.
Each story is based on an apocryphal Rock n'Roll legend and will be split across the week into 5-minute episodes.
Broadcast Monday to Thursday at 11pm, Rockanory launches on Monday 6th September with an omnibus podcast released every Friday.
In the series, Shaun recounts the very silly and utterly absurd fictional dramatisations of 'Status Quo and the Kangaroo', 'Trying To Get Blood Out Of A Stone', 'Stairway to Hell', 'Taking Libertines', 'Aporkalypse Sow' and 'The Kiss and the Cow'.
This special six-week series has been created, written and produced by Jon Holmes at indie Unusual, based on his Amazon bestselling book 'Rock Star Babylon'.
Shaun Keaveny said: "The poetical confluence of real and imagined, the nexus betwixt fantasy, fallacy and fckin silly, rock and roll myth exploder…it is an hilarious pleasure to be part of Rockanory, especially since I'm not deemed sexy enough to do the CBeebies Bedtime stories gig after Tom Hardy."
Jon Holmes, Creator and Producer said: "To be able to bring proper, built, scripted comedy to Absolute Radio for the very first time is a dream come true. To be fair, all of my dreams involve Shaun Keaveny, but neither the Audio Content Fund nor Absolute Radio were willing to get involved in any of the others."
Absolute Radio Content Producer Paul Sylvester added: "Absolute Radio has built its reputation as the home of comedy on commercial radio and this expansion into scripted comedy is something we've always wanted to do.
"As ever, I'm grateful to the Audio Content Fund for supporting ambitious ideas and to Jon for such a brilliant concept. Shaun was our first-choice as narrator, after years of enjoying him announce Fi and Jane on the Fortunately podcast (oh and listening to him on the radio)."
Rockanory is written by Jon Holmes and Gareth Ceredig, with additional material by Charlie George. Voices are Alasdair Beckett-King, Jon Culshaw, Naomi McDonald, Alex Sievewright, Jake Yapp.
Produced and Directed by Jon Holmes.