Steve Colman presents award at Newcastle united ground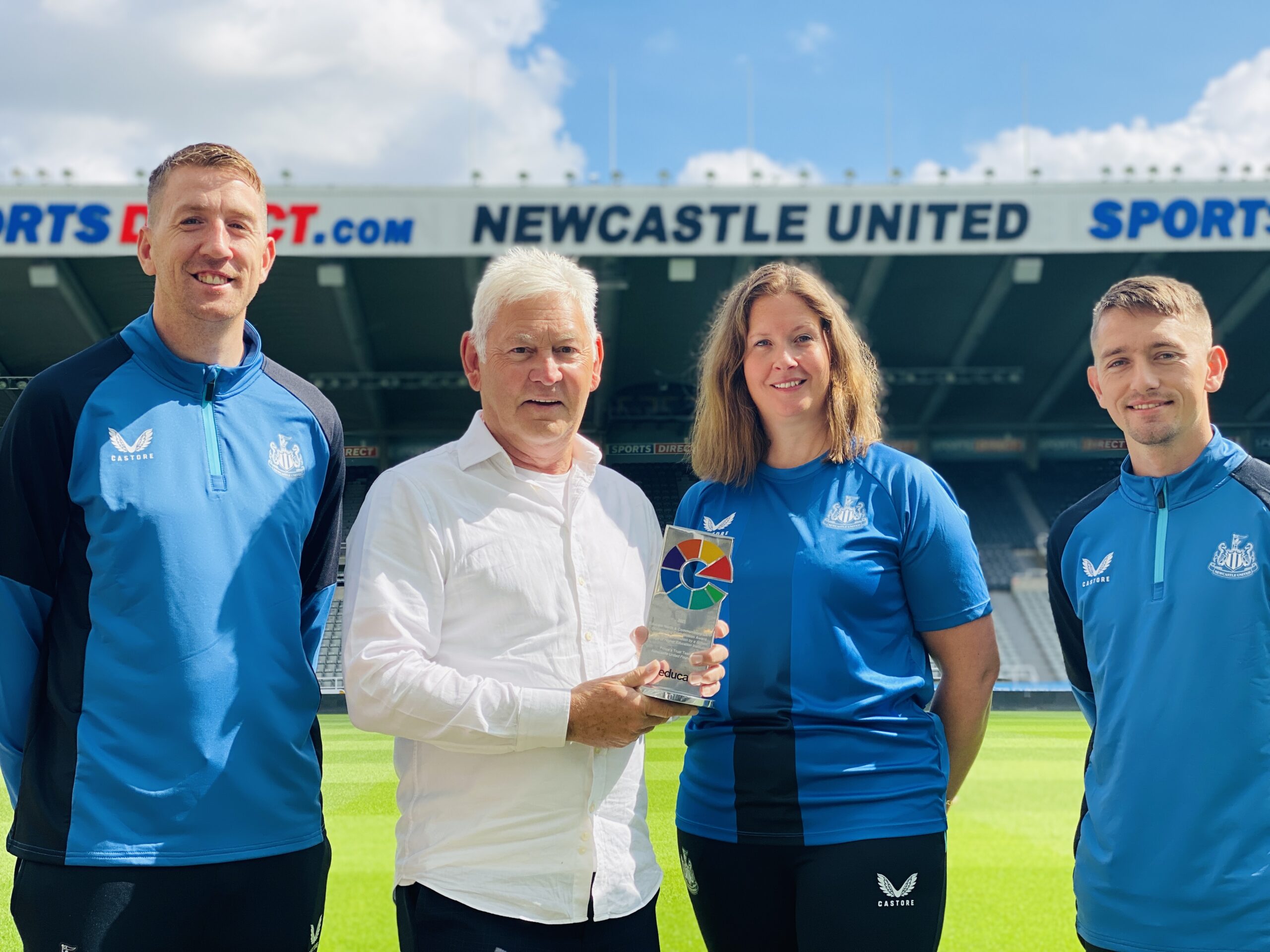 Smooth North East's Steve Colman has presented Newcastle United's Prince's Trust Team with their Educate North Award in-person this week.
The team won the 'Outstanding contribution by a school college or higher education institutions in the North of England to assist their education establishment or the wider community'.
Throughout the pandemic, the group went the extra mile to help 16-15 year old NEET students across the North East, guiding 36 students on three separate 12 week personal development programmes.
As a result of the extensive programme, the students have vastly improved their mental well-being post-pandemic, all whilst gaining skills in team building, reliability, and employability.
Above and beyond working with this group of young students, the Prince's Trust team also ran their own campaigns to support the local community, including bonfire safety for primary school children, COVID safety videos for young people, an anti-racism campaign and important community work covering graffiti across North Tyneside.
Lee Smith, Project Coordinator for Newcastle United Foundation said "We are absolutely delighted to be recognised and highlight the hard work, passion and drive of the staff involved in the programme giving all our students the opportunity to thrive in what has been such a difficult time for all."