Broadcast Radio launches website platform for radio stations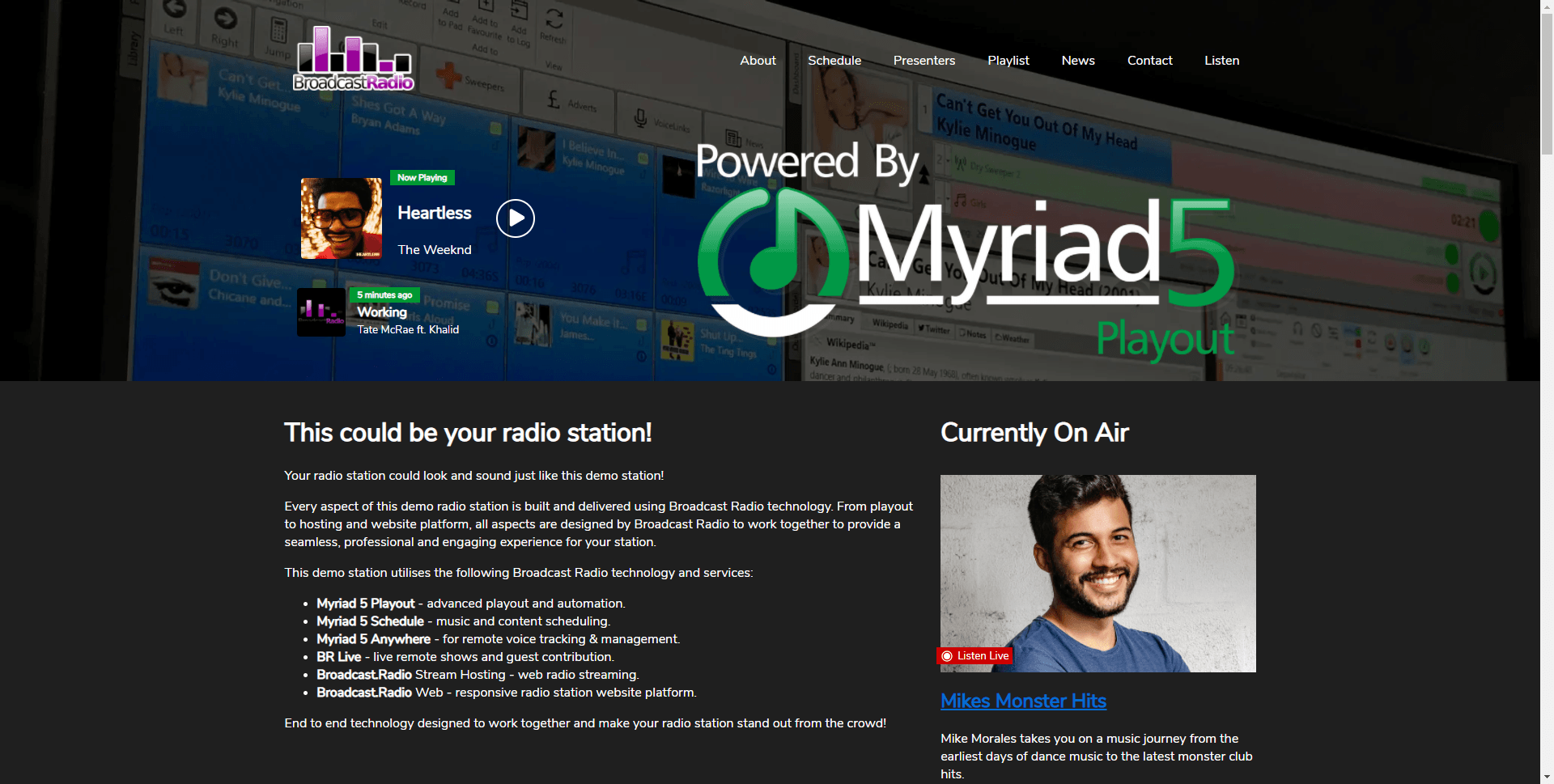 A new website platform has been launched by Broadcast Radio allowing stations to create radio specific website from pre-made templates.
Broadcast Radio says the platform has been built from the ground up to provide a number of unique features required by radio stations, such as audio players, programme schedules, playlist information and presenter profile pages.
The website module completes the broadcast.radio platform which can provide a single point to manage a station's complete digital presence.
Liam Burke, Commercial Director explains more: "We have been working hard over the past 18 months to unify all of our digital services under a single platform to allow customers to access and manage every aspect of their digital footprint from a single point.
We are delighted to finally be able to complete that transition by adding websites to the existing capability to provide stream, apps and smart speaker skills to broadcasters of all sizes.
"The most important thing for us, certainly with regards to the websites, was to build a solution that offered advanced features, specific to radio stations but in a way that would make them easy for anyone to use, regardless of knowledge or previous experience with building websites".
For more detail on the broadcast.radio platform, see BroadRad.com/web.