Community radio presenters head to the Ross Revenge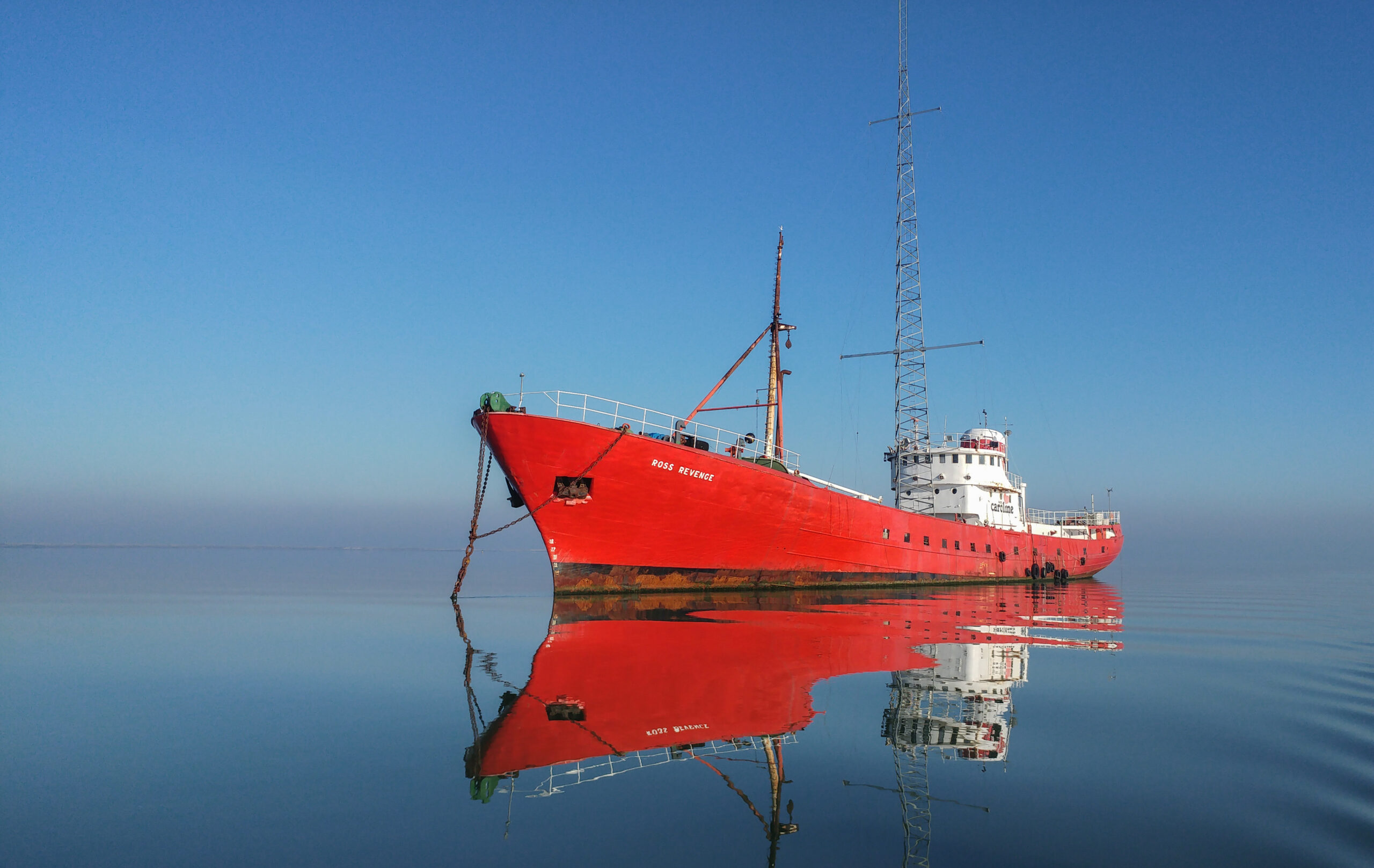 Radio Caroline has invited presenters from an Essex community radio station to broadcast from its radio ship Ross Revenge in October.
Volunteers from Caroline Community Radio 94.7FM, which serves the Maldon District, will be spending three days onboard the historic radio ship.
"Caroline Community Radio is an independent radio station which is supported by Radio Caroline with training and technical expertise," said Radio Caroline station manager Peter Moore.
"As part of our support we will be handing the studios on Ross Revenge over to the community presenters for the weekend and they will be shown the ropes by Radio Caroline DJs staying with them on board."
There will be an opportunity for local people to visit Ross Revenge during the broadcast on Saturday 9 and Sunday 10 October and be shown around by Radio Caroline DJs.
The ship is moored on the River Blackwater and trips will be running on both days from Bradwell Marina in Essex. Anyone interested in seeing this iconic piece of broadcasting history can book places by emailing boattrips@radiocaroline.co.uk
The weekend broadcast will be relayed on Caroline Community Radio 94.7 FM and online at carolinecommunityradio.co.uk