Drivetime presenter Yasser to leave BBC Asian Network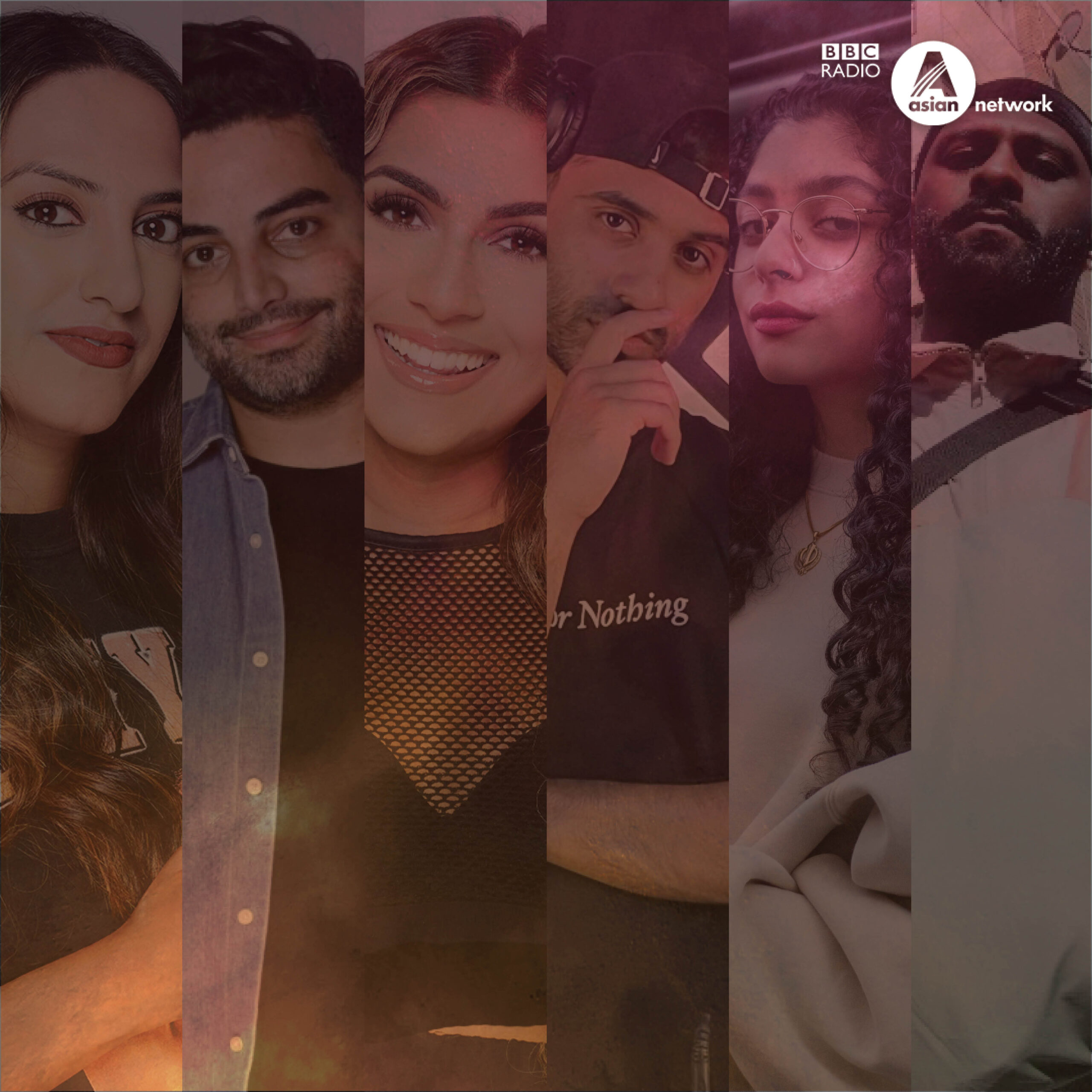 Yasser is leaving BBC Asian Network in October as the station introduces four new shows and makes overall changes to its schedule.
His final Drivetime show will be on Thursday 30th September as he says goodbye to listeners after nine years.
Yasser says: "From starting out as the BBC introducing host to Drivetime and everything in between, I've had the best time at the Asian Network and I've achieved everything I set out to do. I feel now is the best time to start a new adventure.
"Thank you to all the listeners and staff at the Asian Network, I can't wait to see what the future holds!"
Ahmed Hussain, Head of BBC Asian Network says: "I'd also like to say a massive thank you to Yasser for his years of dedication to the station and I'm excited to see where his next adventure takes him."
In a range of schedule changes, there will be three new shows from Birmingham and brand new Takeover DJs will be added to the weekly schedule starting in October.
Did someone say new shows?

We can't wait for a brand-new schedule, coming to the network on Monday 4 October which will introduce 4 brand new shows! pic.twitter.com/PPnxevz60n

— BBC Asian Network (@bbcasiannetwork) September 9, 2021
The new shows are:
BBC Introducing on The Asian Network – a bespoke new music offering that will be presented by Jasmine Takhar.
The two-hour weekly slot will offer talent and listeners alike access to more fresh sounds than ever before. Based in the Midlands, presenter Jasmine Takhar is already part of the Asian Network family, she is currently the host of Weekend Breakfast and has most recently featured on BBC Three's The Rap Game.
Jasmine says: "This one's a personal victory for me. It's such an honour to be the voice for brand new music with BBC Introducing. I've been championing rising talent and music from outside of London for the last few years and to be selected to host this show is a big deal.
"The British Asian music scene is thriving and it's an amazing feeling knowing that I'll be playing a huge part in selecting incredible new music that this scene has to offer. I'm absolutely buzzing!"
Asian Network's Residency show will now make up Asian Network Takeover – The new format will see six brand new DJs hosting a set for one month each and then returning six months later.
The first three DJs lined-up for Asian Network Takeover include DJ Goldtooth, DJ Kizzi and 2NV who will play sets from October – December 2021.
In addition, Asian Network Chill will launch as a brand new BBC Sounds commission. Presented by Serena, the programme will give listeners the chance to unwind to chill sounds from across the UK and around world for an hour every Monday night (9 – 10pm).
Serena, who is also based in Birmingham, joined the station in March 2021 through BBC Asian Network's talent search – Asian Network Represents. Within seven months, Serena has presented Weekend Breakfast, presented on behalf of Noreen Khan and will now front another network first.
Serena says: "I'm super excited for my new show Asian Network Chill, bringing you the ultimate chill out sounds you can unwind to. I love my slower jams and I can't wait to share with everyone my song selections including my chill and chai tracks."
And from Monday 4 October, BBC Asian Network's Big Debate will transform into a fresh news, music and entertainment programme focused on current and trending topics around the world (Monday – Thursday, 3 – 6pm).
Presented by Ankur Desai, the brand new show will keep listeners up to date across Asian Network airwaves and for the first time, Ankur Desai's show will include a separate podcast, which will delve into more challenging topics and all the extra bits that don't make it to air.
Ankur Desai says: "I am super excited to launch this brand new programme which will be the platform to air and share your views and always put listeners at the centre of the conversation. I want them to set the daily agenda and join in the chat and get gassed about whatever is trending on the timeline. I want this to be the first port of call for British Asians to turn to when they want their fix of News, Sport and Entertainment with plenty of healthy debate about issues which are at the heart of our rich and diverse communities."
Ahmed Hussain, Head of BBC Asian Network says: "This is an exciting time for everyone involved and it's the biggest change the station has seen in a generation. The new changes reflect our growing audience and how they consume our content. We're now able to offer much more for our audience to explore and listen to on BBC Sounds, with regular mixes on the radio and on-demand, as well as a focus on new music. We're also stamping our authority in Birmingham with three brand new shows and moving forward on the success of the Big Debate with a brand new look and feel to the delivery of our news and current affairs programming on the station."
Along with the introduction of brand new shows, BBC Asian Network will add a number of other changes to the schedule From Monday 4th October:
BBC Asian Network Breakfast with Harpz Kaur will be extended to 11am (7am – 11am), with the final hour of the show dedicated to Asian Network Certified mixes each day.
Noreen Khan's show will also be extended with an earlier start (11am – 3pm) and will include a final hour of Asian Network Certified Throwback mixes.
The Official Asian Music Chart will start an hour earlier at 3pm on Fridays.
All weekday shows that previously started at 10pm will now move to 8pm.
Asian Network Introducing, Asian Network Takeover and Asian Network Chill will all be recorded or transmitted live from Birmingham.
Asian Network Certified mixes will be available on BBC Sounds immediately after transmission for download or to listen again.