Erewash Sound hits the road to cover bike ride event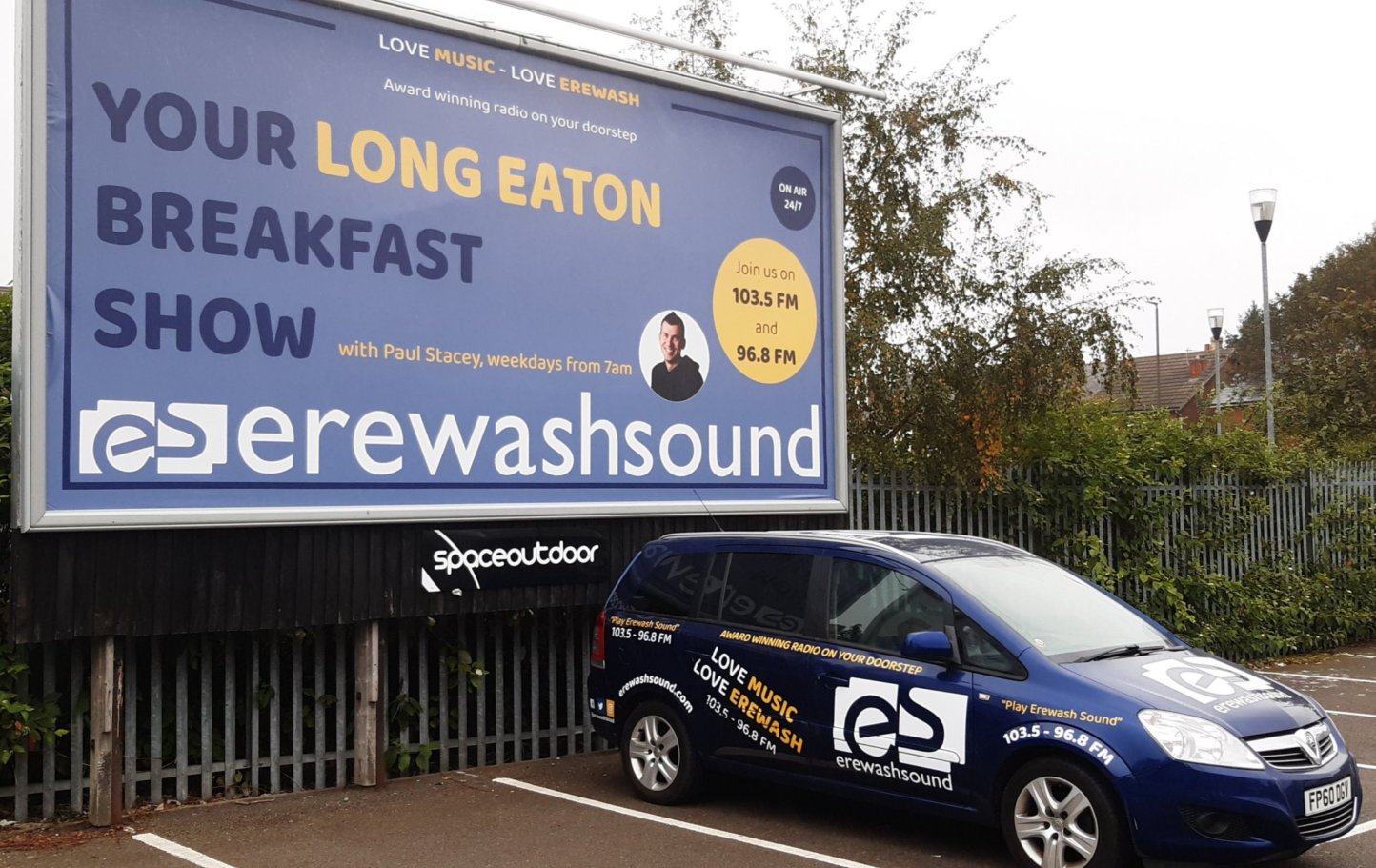 Two radio presenters from Erewash Sound in Ilkeston are covering the road network to and from Devon this week broadcasting live from a charity bike ride event.
The 300 mile "Iron to Iron" bike challenge connects the Meldon Viaduct in Devon with Bennerley Viaduct in the Erewash Valley on the Derbyshire/Nottinghamshire border over six days, taking in other iconic bridges along the way, including the Clifton Suspension Bridge, Severn Bridge, Ironbridge and Friargate Bridge.
The creation of a new heritage cycling route is a key strand in a cultural heritage programme led by the Friends of Bennerley Viaduct which is supported by the World Monument Fund.
Seventeen intrepid riders set off from the Meldon Viaduct on Tuesday 14th September aiming to arrive at Bennerley Viaduct on Sunday 19th September.
The challenging ride is over 300 miles long and includes 15,000 feet of climbing including the impressive Cheddar Gorge. Most of the riders are local to Bennerley Viaduct but others have joined from Essex, Norfolk and York.
Erewash Sound is keeping listeners abreast of events on the road with daily broadcasts reporting on the group's progress.
Paul Stacey and Lewis Allsopp are accompanying the peloton, in the branded radio station vehicle 'Melody', telling the stories of the riders, the places they visit, the people they meet on-route, and covering the highs and the lows during the breakfast show as well as providing updates across the day-time schedule on-air and via social media and in a special day of broadcasting on Sunday as the group arrives at the Bennerley Viaduct.
The radio station also hopes to share content produced on the ride to educational institutes, as well as other broadcasters.
Lewis, director, presenter and producer at Erewash Sound said: "It's an honour to be covering this inaugural ride, and Erewash Sound is excited to be able to showcase the stories behind some of the bridges and other features of the heritage ride – finishing up at Bennerley Viaduct, which is truly one of the jewels in the crown of our broadcast area. We're looking forward to getting on the road with the riders, and sharing their stories with our listeners."