Factum Radioscape supports DAB+ mux in the Channel Islands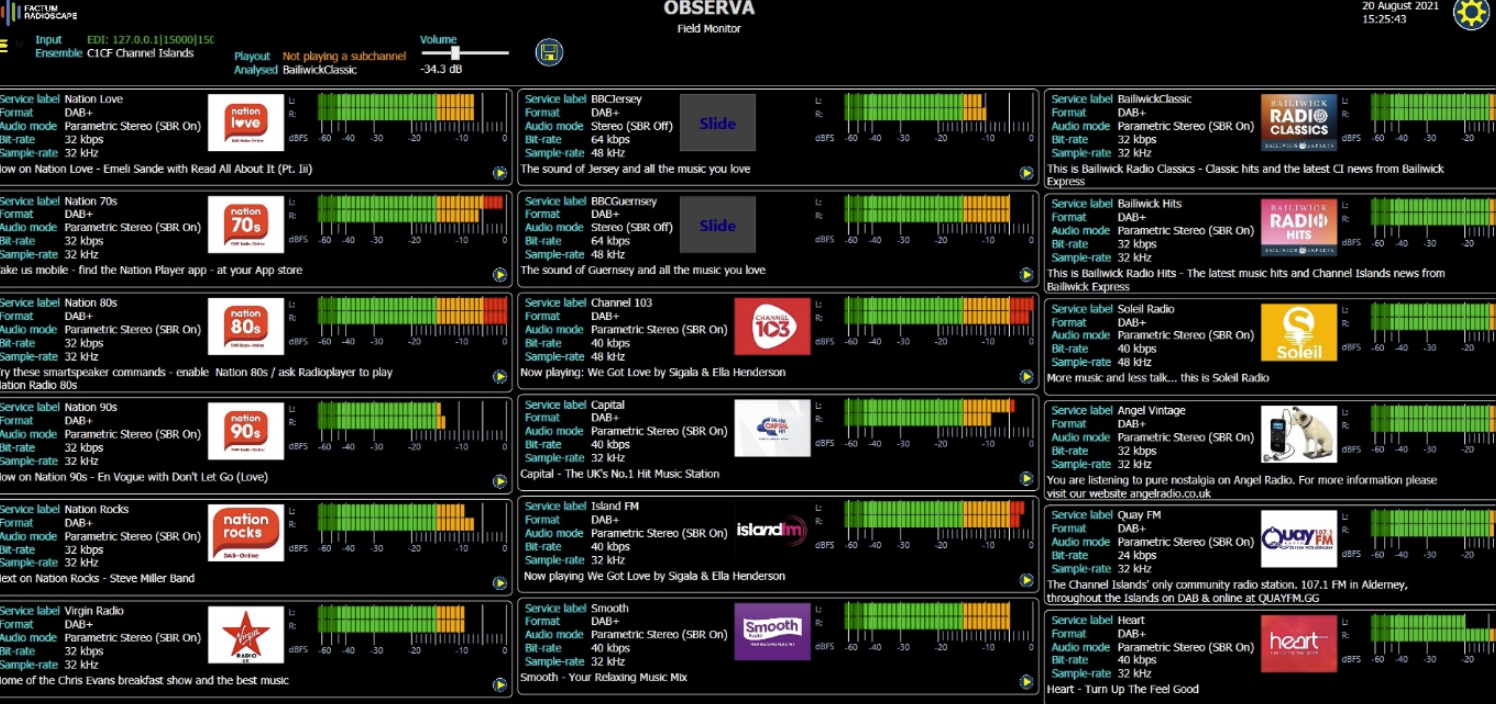 The new local DAB+ radio stations in the Channel Islands have been powered by software from Factum Radioscape.
The software hosts all 22 of the radio services via a single interface designed for ease of use by the multiplex operator.
Factum Radioscape completed installation of the ENMUXA DAB system in two days at Les Platons. The software provides secure management for the multiplex, and the OBSERVA Monitoring allows the operator to supervise the transmitted signal on the air.
Factum Radioscape's Sales Manager James Waterson explans more: "We're very pleased with how well the project came together. With careful technical planning and co-operation with all parties involved in the launch, we have successfully delivered our DAB+ system to a new listenership who are delighted with the service.
"ENMUXA and OBSERVA are the ideal software for local and national DAB Multiplex operators worldwide."
The new multiplex has community radio stations, Nation Radio, Global, Wireless and the BBC on, with capacity for more services to be added.
James Keen, Pan-island Station Director at Tindle Radio comments: "We've been thrilled by the reaction to Soleil Radio – from the feedback we've received it's clear that thousands of islanders have already made Soleil their new place to relax on DAB+ after just four weeks.
"The extra benefits of DAB+ in terms of slideshow, now playing information and digital quality reception across Jersey and Guernsey have been welcomed by both new listeners to Soleil as well as fans of our existing stations Channel 103 and Island FM."