Hot Radio broadcasts live from the Bournemouth Air Festival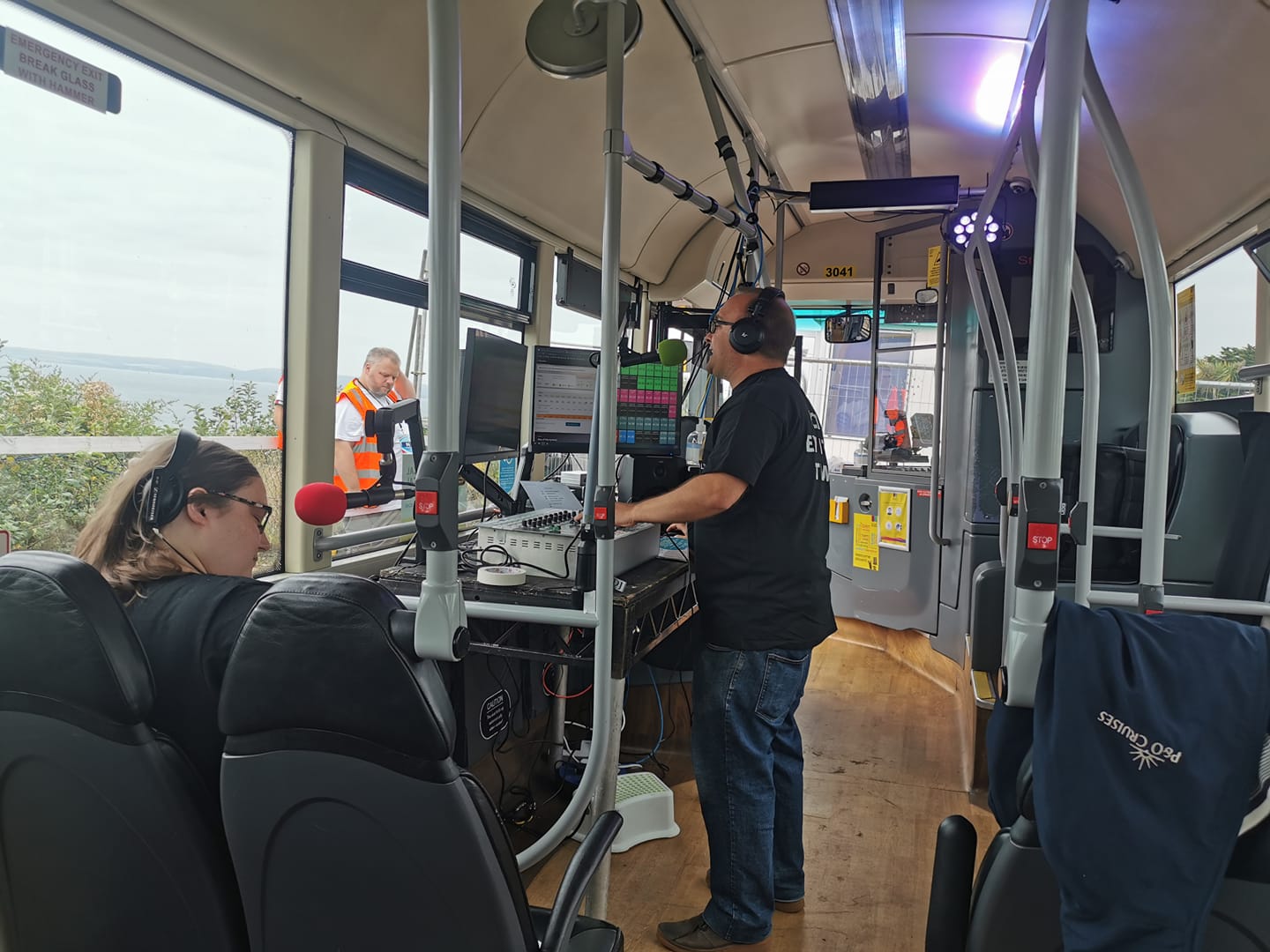 The Bournemouth Air Festival partnered with Hot Radio this year to cover the event live from the seafront.
A mobile studio was set up in a bus for the community radio station via a deal with local bus operator Yellow Buses.
The Hot Radio bus was used as a temporary radio studio with presenters gaining a birds-eye view of the displays from their vantage point, high up on the East Cliff and situated next to the event control.
Kevin Scott Director/fundraising and sustainability Manager of Hot Radio said: "We were honoured to partner with Local Company, Yellow Buses & their team on this Huge Event for the BCP Conurbation & BCP Council, it showed how collaboration between local companies working together can showcase our area and the event.
"Turning a bus into a broadcasting facility was unique and worked perfectly, giving us a weatherproof, large space to broadcast the 35hrs of live Radio from.
"We look forward to working with Yellow Buses in the future on many more events and strengthening our partnership as well as collectively promoting the local area together helping the recovery of all businesses from the pandemic."
The station gained exposure at the event with banners, road signs for travel news and the output playing on loudspeakers throughout the event area. Commentary from the air show was also broadcast on the station.
David Squire, Managing Director of Yellow Buses said, "We were proud to partner with our friends at Hot Radio who used our bus as a broadcast studio for the event, this was a fantastic opportunity for us to showcase partnership working between two local companies".