KCC Live crowned station of the year at local event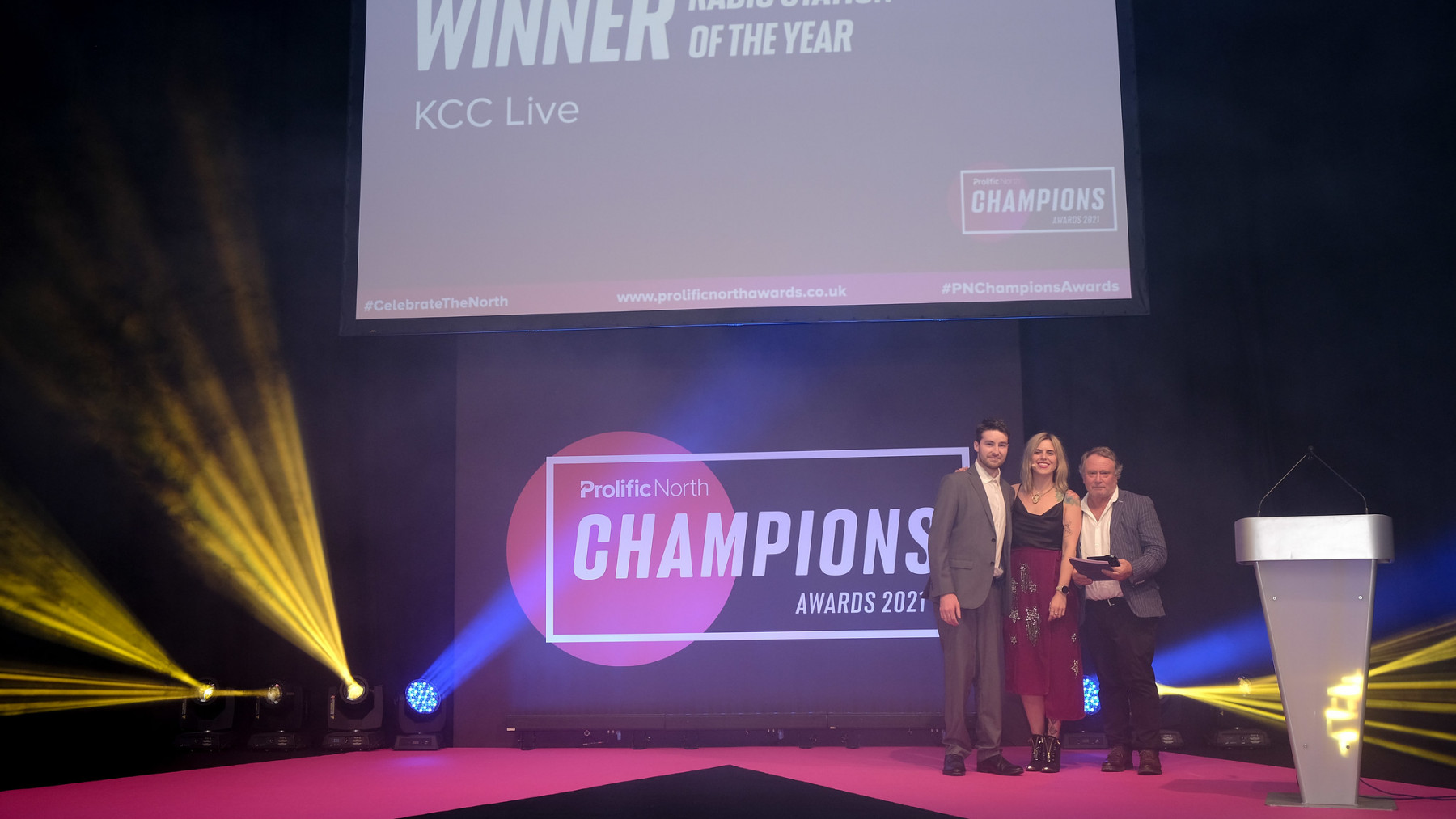 Merseyside community radio station KCC Live has been awarded station of the year at a local event.
The service is based at Knowsley Community College and has been broadcasting to the students, run mostly by volunteers since 2003.
The award was judged by people such as Ben O'Brien (Head of Comms Liverpool City Region Combined Authority) and Andrew Diggle (Head of Digital Content, Formula 1), but no shortlist was released by the organisers.
Station Manager Dan Spelman told RadioToday: "To have achieved this award shortly before our 18th birthday is massive, and we wish to thank all volunteers, past and present, staff and management… And of course the listening public.
"Created by Sir George Sweeney, knighted for his work within education and then Principal of Knowsley Community College, and Hywel Evans, known for working with Rock FM, who after 17 years stepped down and on behalf of everyone past, present and future we would like to thank him without him we all wouldn't have this incredible platform he has helped changed so many peoples lives in Knowsley.
"The station has gone through many incarnations, for me to get the call last year from now Station Director Miguel Doforo to become Station Manager after being a volunteer at the station for many years was an honour to carry on the legacy this station has.
"We move this station forward into a new era with our shared version on bringing more creative opportunities for young people in both Knowsley & the city region of Liverpool. We are excited to see where things can be taken."