Reform Radio to produce new show for BBC Radio 6 Music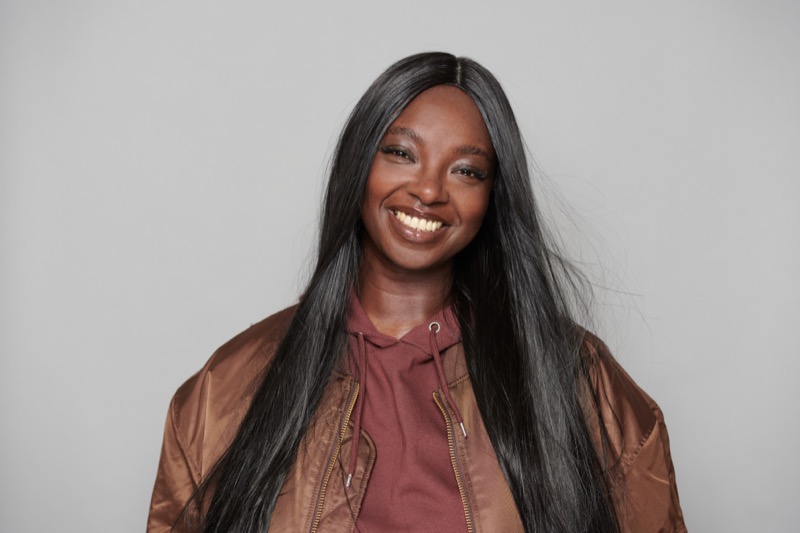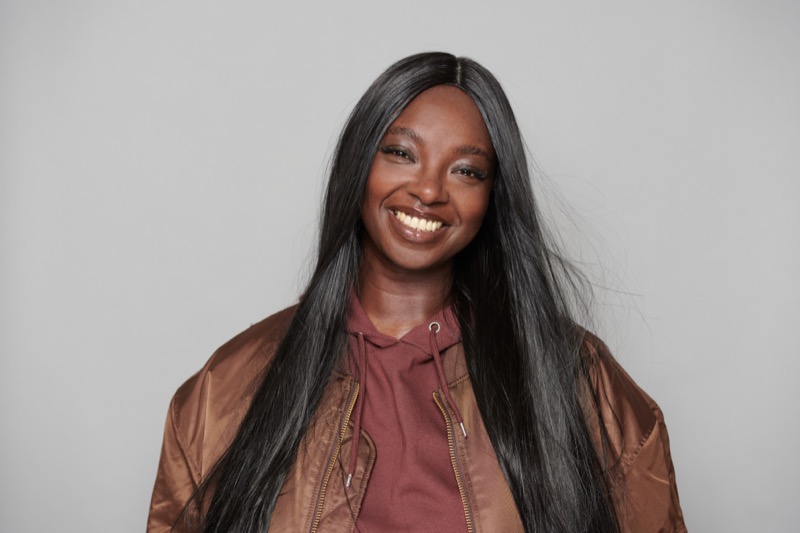 Online radio service Reform Radio will produce a new show on BBC Radio 6 Music called The People's Party with Afrodeutsche.
The show promises to be an energetic celebration for the end of the working week – a place where people come together and let loose, through their shared love of music.
Each week, Henrietta Smith-Rolla, aka Afrodeutsche, will guide listeners though every stage of a classic Friday night. She'll ask one lucky listener to pick their dream warm-up act, a headliner and an after-hours track and then curate that week's show around those selections.
Afrodeutsche is a British-born Ghanaian/Russian/German artist, composer, producer and DJ, based in Manchester. Her polyrhythmic compositions integrate a wide range of musical genres, including Afrofuturistic electro and techno, classical solo piano and Detroit legacy house.
She presented an episode of Music Life on BBC World Service in August last year, deputised for Mary Anne Hobbs on 6 Music's New Music Fix earlier in September and performed on the 6 Music Stage at All Points East festival in August.
Afrodeutsche says: "First of all I'd like to thank BBC Radio 6 Music for welcoming me to the station, with arms wide open! Honestly, a dream and an honour to be part of such an awesome team. From its launch way back when, BBC Radio 6 Music has been a mainstay for me, always playing in the background, delivering everything I needed musically, like a very interesting old friend who loves a good chat. I literally cannot wait to welcome you all to the new show."
The People's Party will be produced and presented from Salford which will see 6 Music rooted in the north over time. This new show will be produced by production company, Reform Radio, which also manages a local online radio station and not-for-profit arts organisation, working with creatives in the North West.
Sam Oliveria, Director of Reform Radio adds: "Words can't describe how excited we are to be joining Afrodeutsche and the 6 Music listenership every Friday, with a format that celebrates the listener and unites them around their radios for a proper end of week party.
"Recognised by Manchester City Council as one of their Cultural Partners for our dedication to developing and promoting new talent, we'll be showcasing all the finest new sounds the North West and beyond has to offer."
Other changes at the BBC station include the return of Cillian Murphy's Limited Edition.
6 Music welcomes Cillian Murphy back to the fold in October to present a new six-part series of Cillian Murphy's Limited Edition. The series begins on Sunday 31st October (12am-2am) and will see Cillian discuss some more of his favourite music.
The show will be a nocturnal playlist, made for after midnight. It is a chance to hear music from all corners of Cillian's extensive record collection and find out why these songs hold a special place in his life.
Cillian says: "One of my favourite things in the world is playing music on my favourite radio station in the world… 6 Music. Thanks for having me back, can't wait."
Samantha Moy, Head of BBC Radio 6 Music, says: "This autumn sees the very welcome return of Cillian Murphy and a second season of his Limited Edition show, as well as a brand new programme for Friday nights with AFRODEUTSCHE, the next Artist in Residence series from Angel Olsen & IDLES and we go back to Peel Acres with a very special podcast series with Tom Ravenscroft exploring his dad's peerless record collection."
As announced earlier this year, Iggy Pop, who currently presents on Friday nights (7pm-9pm) will broadcast his show, Iggy Confidential, on Sundays (4pm-6pm) from the 10th October. Amy Lamé begins hosting 6 Music's Weekend Early Breakfast show (6am-8am) on Saturday 9th and Sunday 10th October, with Radcliffe and Maconie also beginning their new timeslot of 8am-10am on those dates. Craig Charles will kick off his new weekday show (1pm-4pm) on Monday 18th October.
Iggy says: "Whether you're dealing with the nettles in your garden, drinking pints, enjoying a rendezvous, making a roast, or just being secret, I'm gonna love having a Sunday afternoon hang on BBC Radio 6 Music. The music will flow and shift and I hope the time passes happily. This is making me grin."
Also this autumn, 6 Music's Tom Ravenscroft hosts a brand new 10-part podcast series called Peel Acres. Tom welcomes guests to his family home and invites them to explore his dad's – the late John Peel's – incredible record collection, which comprises more than 26,000 LPs, 40,000 singles and thousands of CDs. Each 12", 7", tape or CD has its own story and in each episode, listeners will be transported to another place and time altogether – be that a shed in Ghana that doubles as a recording studio, back into the early history of US Music Radio, or when Jimi Hendrix cut a unique 7 inch for the Black Panthers.
Tom Ravenscroft says: "Dad's record collection has been sat doing very little for an awfully long time – a collection which is very possibly the best record collection in the world. It's also really big and kind of impenetrable. During lockdown I finally got time to start picking through it and it soon became apparent I needed help, lots of help. The Peel Acres podcast is me bringing in the best help I can find to try and bring the collection alive again, to get records playing and unearth some of the countless wonders it contains."
This podcast will be available weekly on 6 Music and BBC Sounds and is part of The Collection – a group of podcasts in which listeners discover fascinating stories hidden within some of the world's most remarkable record collections. Artists, collectors, DJs and fans rifle through the stacks of notable collections from all over the world and share their finds. The Collection is an Access All Areas pass to the greatest record collections on the planet.
Angel Olsen and Joe Talbot of IDLES will present the next two series of 6 Music's Artist in Residence. Angel's series begins today (Wednesday 29th September, 12am-1am) and Joe will take the reins on Wednesday 10th November (12am-1am).
Angel says: "Thank you to 6 Music for having me as a guest and supporting my music for nearly a decade. I'm so delighted to be sharing some of my favorite songs and playlists through 6 Music's Artist In Residence series! Some songs I've been nostalgic for over the years, and some are discoveries I've only had recently. I hope listeners will enjoy the different waves of it all, and maybe have a laugh here and there too."
Throughout her series, Angel will play tracks from the musicians she admires, a mixtape to get listeners into a meditative mood, feel-good music that gets her out of a funk, a nostalgic playlist of gentle rock, country hits, and the tunes she can't stop listening to. Expect to hear artists from Fleetwood Mac to Nick Drake, Sister Sledge, Dolly Parton and more.
From her debut album Half Way Home (2012), to her recent album release Whole New Mess (2020), award-winning singer, songwriter and musician Angel Olsen has collaborated with a number of notable indie rock artists, including Beabadoobee, Tim Kinsella, LeRoy Bach and recently, Sharon Van Etten.
Formed in Bristol, IDLES are Joe Talbot (vocals), Mark Bowen (guitar) Lee Kiernan (guitar), Adam Devonshire (bass) and Jon Beavis (drums). They released their first album Brutalism in 2017 to critical acclaim, which was followed by their 2018 record, Joy as an Act of Resistance and Ultra Mono in 2020. The band performed at the BBC Radio 6 Music Festival in Liverpool, in 2019.
Previous hosts of 6 Music's Artist in Residence are Loyle Carner, Arlo Parks, Phoebe Bridgers, St. Vincent, Mykki Blanco, Beabadoobee and Wolf Alice.
Also returning in the coming months are Journeys In Sound and Sound and Vision, which will broadcast on Sunday afternoons (1pm-2pm). In Journeys in Sound, 6 Music's Nemone combines her roles of DJ and integrative psychotherapist to explore the link between music and our minds. In Sound and Vision, author, journalist and broadcaster Miranda Sawyer presents in-depth, revealing interviews with actors, directors and soundtrack makers about their lives and careers in music and film.