Roman Kemp pays tribute to Joe Lyons at TRIC Awards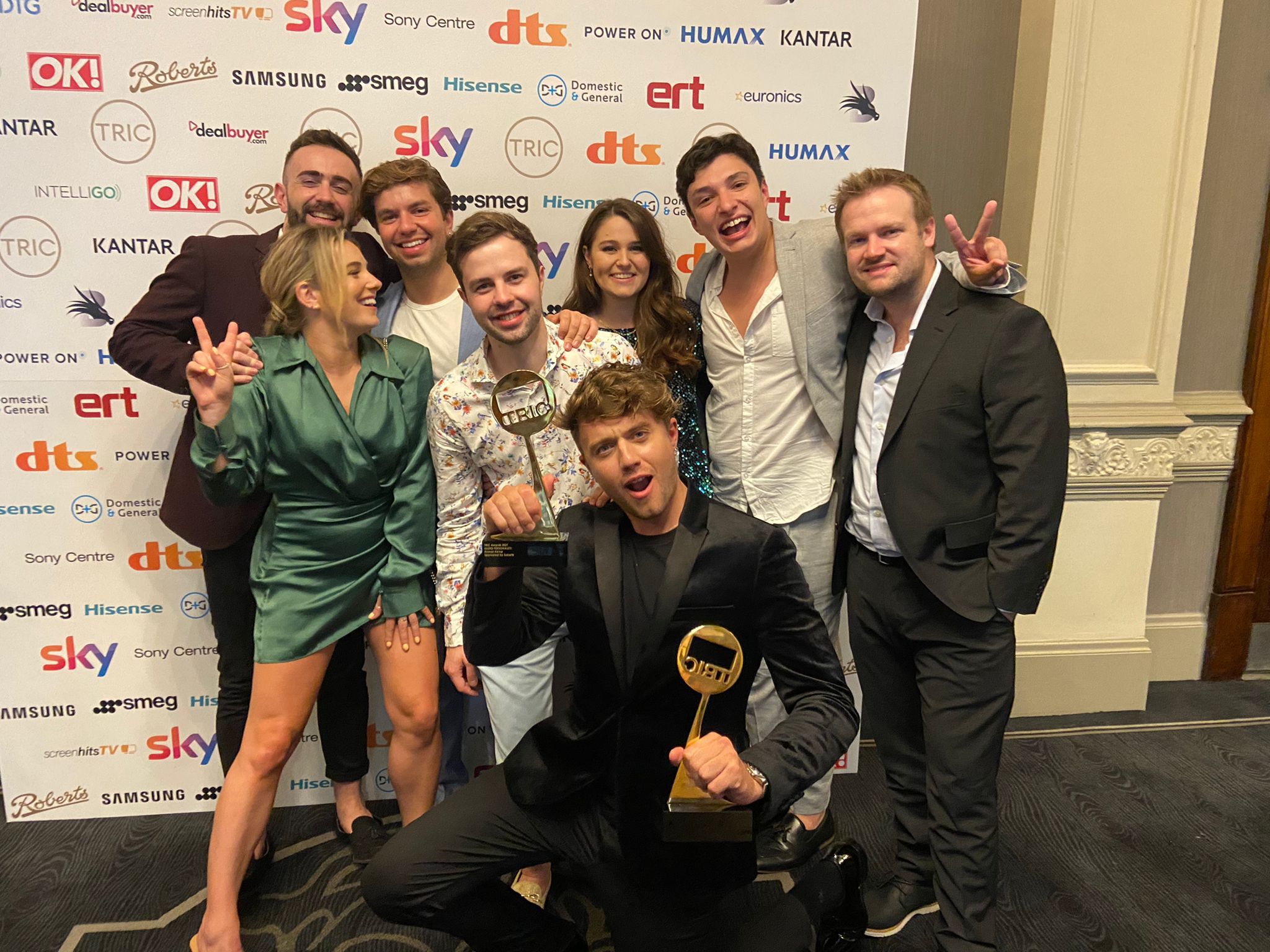 Capital Breakfast presenter Roman Kemp has picked up a TRIC Award and dedicated it to his friend and former producer Joe Lyons.
Roman won Best Radio Programme and was also awarded Best Radio Personality for the third year in a row, which is voted for by the public, beating shortlisted Tony Blackburn and Zoe Ball.
The breakfast team, including Sian Welby and Sonny Jay, talked about the event on-air this morning, saying thank you to listening for the votes.
At the event in London on Wednesday afternoon, where Roman was the host, he said the last time he was there he was with his best friend. "Joe is the reason I'm doing what I'm doing".
He added: "He was with me right from my very first show. He taught me everything I didn't know about sitting in a radio studio."
Joe died last year, with Roman going on to host a television documentary about him highlighting issues surrounding mental health.
The Television and Radio Industry Club Awards also announced David Tennant won Podcast of the Year.
Speaking in his opening link, Roman said: Today we're very pleased as a team. Firstly because we were voted for as the Best Radio Programme at the TRIC Awards – thank you so much. That's the Television and Radio Industry Club Awards, and do you know what, that was a very nice surprise, so thank you so much.
Sian: It was.
Sonny: Thank you very much.
Roman: That's the third time in a row Sonny! We got ourselves a little hat-trick!
Sonny: I know, a lovely hat-trick!
Roman: That requires a little bit of a Ronaldo "siiiii!". So thank you very much if you did vote for us.