Ronan Keating and Harriet Scott broadcast from the Lake District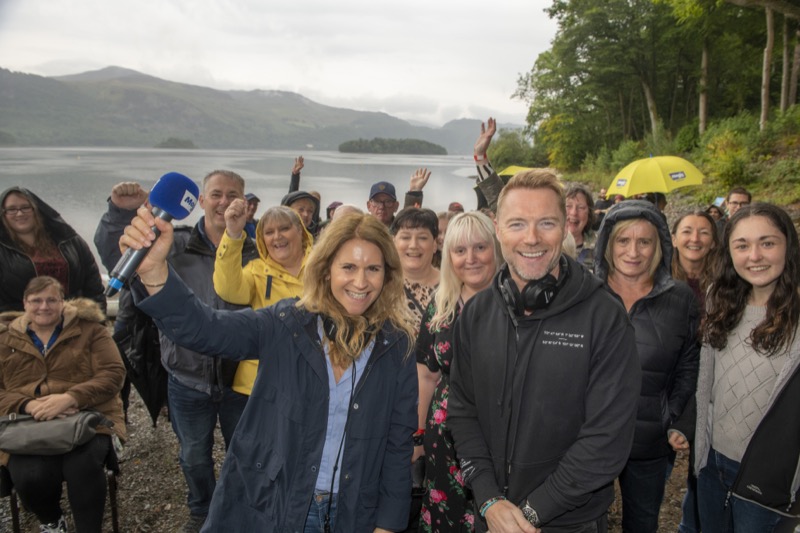 Magic breakfast presenters Ronan Keating and Harriet Scott broadcast live from the Lakes last week taking part in challenges to raise money for charity.
To support its new brand message 'wake you up in a good place', Bensons for Beds and Magic Radio hosted the one-off Breakfast show live from the Lake District at the Lingholm Estate on Tuesday 14th September.
As part of the fundraising show, Ronan and Harriet took part in a multitude of challenges, from climbing mountains to zip wires (with a height phobia!) across the Lakes.
Magic Radio listeners were encouraged to donate £10 to Cash for Kids via the Bensons for Beds appeal, with the chance of winning a package of travel and hotel at the Lake District to watch the broadcast, plus see an exclusive live acoustic set from Ronan Keating on the lake shore of Derwentwater.
The show marks the first time in two years that Magic Radio has been on the road and aired an outside broadcast and follows previous campaigns the station has done in partnership with Bensons, such as the Magic Book Club and Eloise's Lockdown Tips.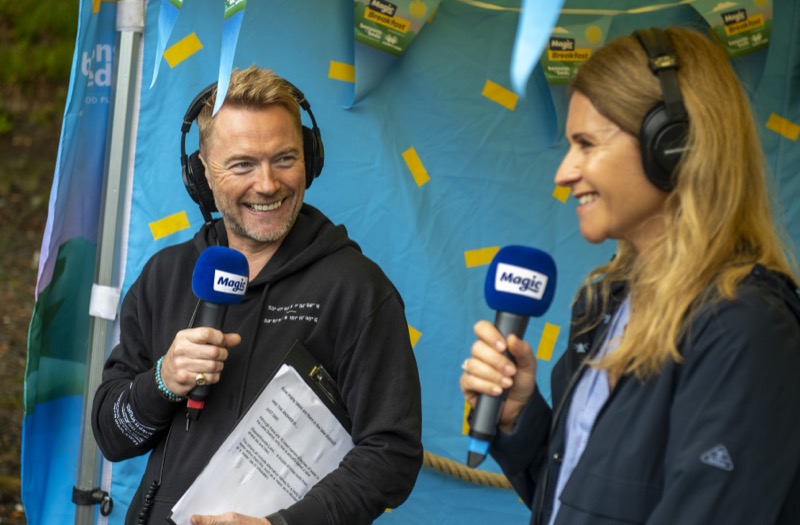 Matt Batchelor, Group Commercial Director, Bauer Media Advertising, said: "Our partnership with Bensons for Beds continues to grow from strength to strength and it's really exciting to see the teams' ideas come to life as the campaign evolves.
"Over the past year we've been focussed on making Bensons for Beds synonymous with sleep wellness through our on-air partnership. With restrictions lifted and life returning to some semblance of normality, it's really exciting for us to build on this foundation to take the Magic Breakfast show on the road.
"We're thrilled to be travelling across the UK with Bensons for Beds, launching in-person activations, rewarding listeners and helping children living in poverty."
Helen Nunn, Marketing Director, Bensons for Beds, added: "At Bensons we believe that every child deserves to wake up in a good place, no matter what their circumstances, so we are proud to host this special broadcast in honour of Cash for Kids as part of our long-term partnership with Magic Radio.
"As well as raising money for such an important cause, the broadcast fits perfectly with our new brand message. It's the ideal show to wake people up to, after a good night's sleep."