Shaun Keaveny creates podcast about music festivals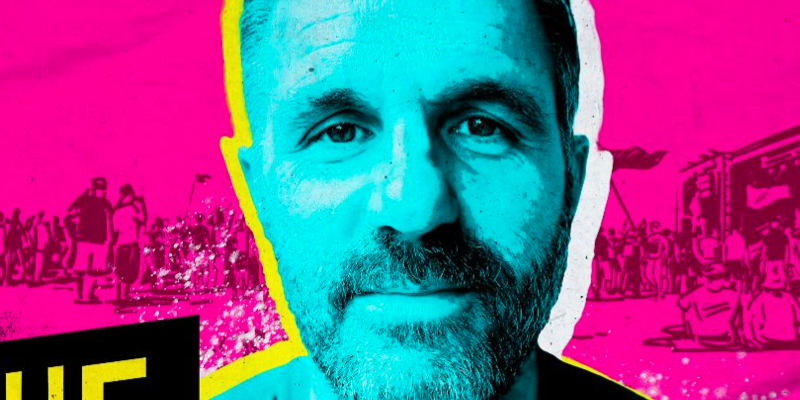 Former BBC Radio 6 Music presenter Shaun Keaveny is back with his own podcast series celebrating the world of festivals.
Each episode sees a different music-loving guest curating their dream festival – choosing everything from the line-up to their ultimate celeb festival squad, as well as sharing their most embarrassing festival moments.
Guests include musicians such as Tom Grennan, Manic Street Preachers, Joy Crookes and Imagine Dragons, whilst actors include Jodie Whittaker and comedians such as Shaparak Khorsandi.
Shaun comments: "The Line-Up is a chance for me to essentially play God to all manner of great guests and grant them their ultimate festival wishes.
"Whatever they do desire – be it Hendrix jamming with Taylor Swift, or a helicopter on-site delivering their favourite curry. All I ask for in return, like any god worth their salt, is total eternal devotion!"
Later this month Shaun is co-hosting live coverage of the Isle of Wight Festival 2021 for Sky Arts, and he recently announced he is joining Absolute Radio for their comedy show, Rockanory.
The Line-Up kicks off on Wednesday 15th September with Imagine Dragons.