Special radio show planned for Priya Ragu on Asian FX London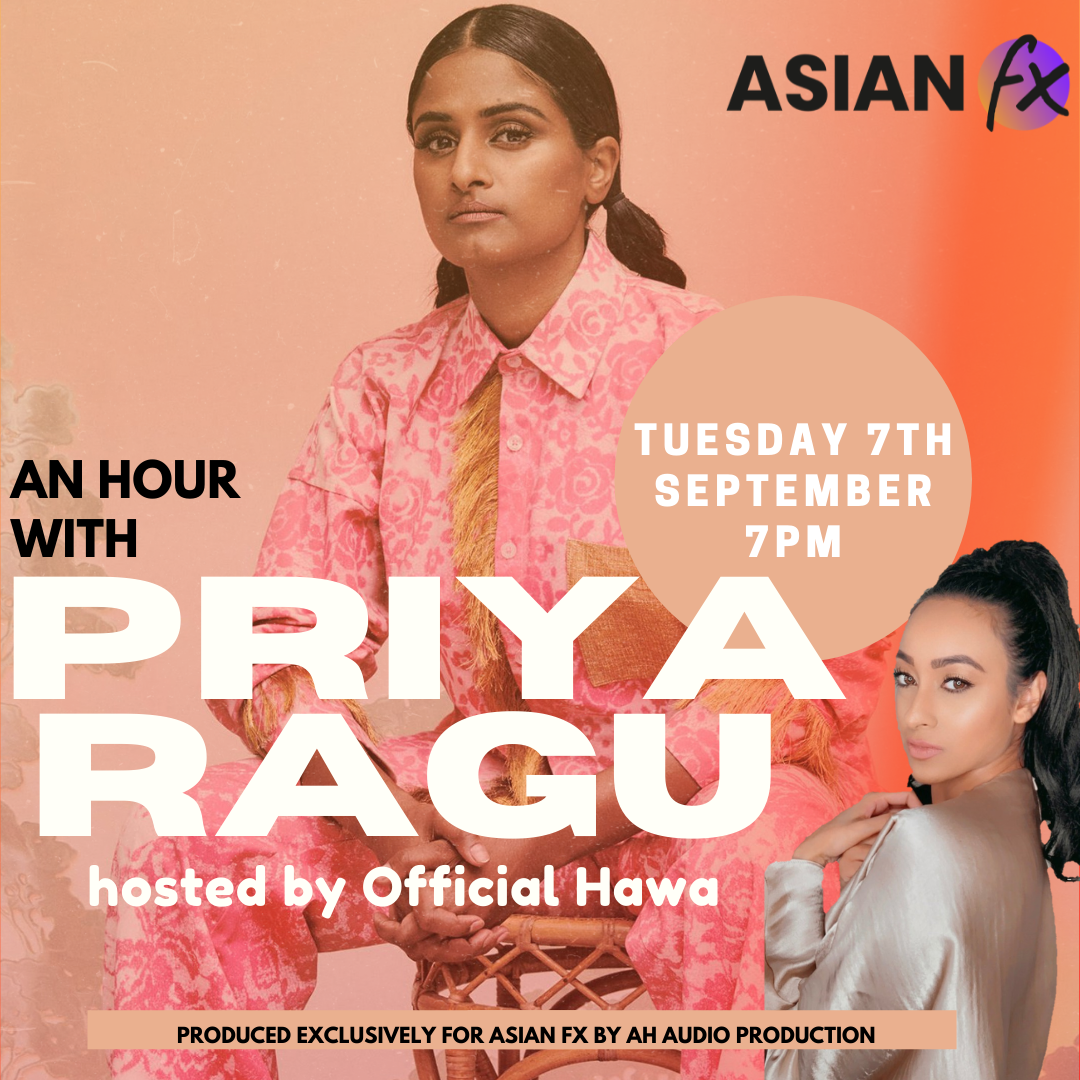 Asian FX is to air a one-hour special with Sri Lankan-Swiss RnB breakthrough artist Priya Ragu.
Hosted by Asian FX's weekday lunchtime presenter Hawa Kassam, and produced by Anna Harrison of AH Audio Production, the programme airs on Tuesday September 7th at 7pm.
Hear Priya talk about her heritage, her time spent in America where she found inspiration a little closer to home, her upcoming European Tour and new tracks from her debut mixtape "damnshestamil" released on Friday 3rd September.
Producer Anna Harrison said: "It was a real pleasure to work with such an inspiring, new artist. I loved every minute of making this special."
Shivi Hotwani, Asian FX Programme Director said: "This interview is part of our ongoing commitment to invest in and produce innovative programming for London's British Asian population and connect to them via music."
Asian FX is on-air in London on 1584am, DAB and online.