Times Radio launches advertising campaign for Breakfast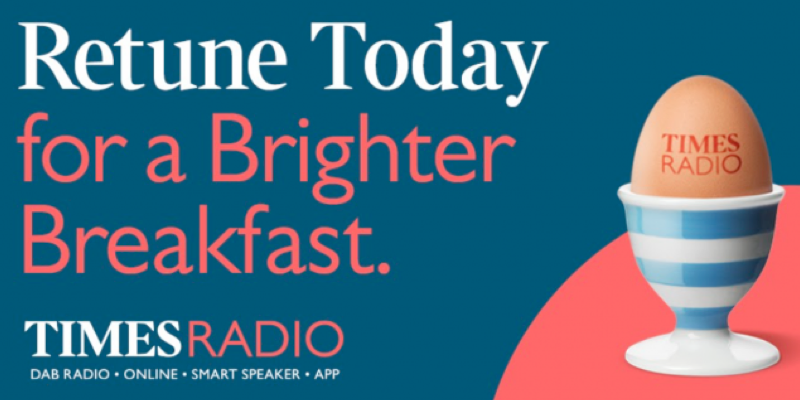 Times Radio has launched an advertising campaign with the message Retune Today for a Brighter Breakfast.
The campaign is timed to coincide with the public returning to normal routines and aims to encourage listeners to switch over from their regular morning programming.
Designed and conceptualised by News UK's in-house agency Pulse Creative London, the campaign will run across out-of-home, digital, social and podcasts from 6th September – 10th October.
Tim Levell, Programme Director of Times Radio said: "We are exceptionally proud of the output on Times Radio, and this campaign is designed to encourage people to try out the radio station. It's focused on Breakfast because that's always the most important show for any radio station.
"A 'brighter' breakfast encapsulates perfectly what Times Radio offers. We aim for intelligent, informed news coverage, done in a way that we believe is fresher, warmer and more enjoyable than other news shows out there.
"The start of a new term is the ideal time to launch this campaign, and we look forward to listeners changing their habits and switching to Times Radio."