Virgin Radio Pride UK closes and announces return in 2022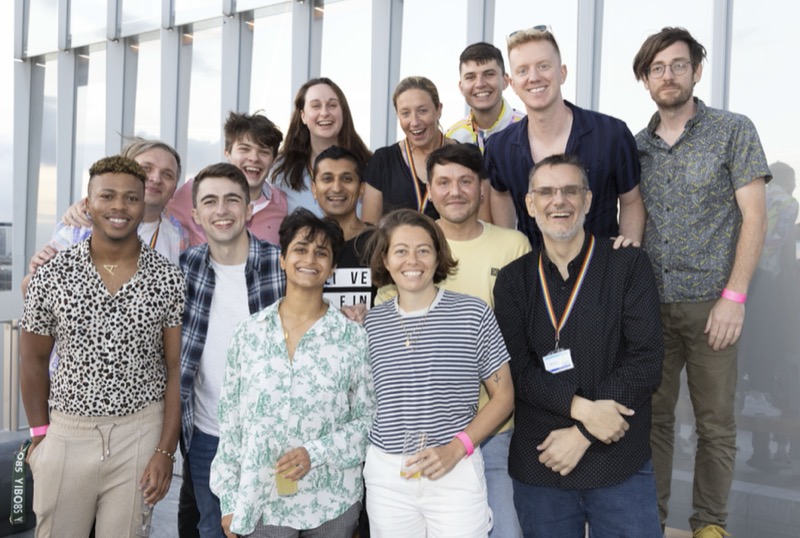 Virgin Radio Pride UK is to return next year after broadcasting throughout the summer for the LGBTQ+ community.
The news was revealed at the 2021 Virgin Radio Pride UK closing party last night, ahead of closing out its debut run with a final broadcast tonight.
The Virgin Radio Pridecast is set to continue.
Since the station launched in June it has covered a range of topics through its programming, promoting discussions on queer culture, how COVID and lockdown have changed perceptions of the queer scene, to LGBTQ+ representation in rock music, a programme on the Pulse nightclub shooting in Florida and a special with Skin from Skunk Anansie chatting about growing up black and gay in the white male dominated world of rock.
The station has also been bringing to life Pride festivals around the UK, partnering with local Pride celebrations from various places including Blackpool, Oxford, Grampian, Liverpool, Norwich, the Isle of Wight and many more.
Further content produced for the station has included documentaries on what it is to be bisexual in 2021, how LGBTQ+ communities helped shape dance music from Disco to House and Matt Cain's weekly magazine show – The Sunday Roast – on Sunday afternoons including lively discussion about LGBTQ+ issues, with leading panelists from a range of organisations.
The station also partnered with a range of important organisations, developing programming in conjunction with The Food Chain, the charity which exists to ensure people living with HIV in London can access the nutrition they need to lead healthy, independent lives, mental health charity Shout, the UK Aids Memorial Quilt Partnership and All About Trans, all of whom have informed and contributed powerful stories from LGBTQ+ voices to the station's output.
Virgin Radio Pride UK has been driven by a diverse set of presenters including Tia Kofi, Matt Cain, Emma Goswell, Debbie Ryan, Phil Clifton, Shivani Dave, Vicki Blight, Alex Milsom and Stephen Sullivan who have been joined in conversation with a host of guest celebrity contributors in order to appeal to the wide and diverse LGBTQ+ audience.
On his last show link this week, Presenter Alex Milsom said: "I've been so fortunate to get the chance to just be myself and do so proudly, to hear other amazing presenters, gay or lesbian, by non binary, trans, queer and straight allies.
"Everyone just being themselves has been an incredible experience. This has been our station to talk, to learn, to change. And I'm so lucky to have been a part of it and this amazing family with you. You are great the way you are and the world's better for having you here."
Virgin Radio Content Director, Mike Cass said: "We set out for Virgin Radio Pride UK to connect the LGBTQ+ community after a difficult year and create a space for storytelling and celebration of LGBTQ+ culture. Hearing such emotive stories from guests, listeners, partner organisations and our own presenters has been incredibly powerful – to make a difference to just one person makes it all worthwhile.
"So I'm delighted the station will be returning next year, for more big stories, more powerful conversation, more LGBTQ+ celebration and more great music."
Virgin Radio Pride UK broadcasts for the last time this year today.
Photo: Virgin Radio Pride UK Presenters, taken at the Virgin Radio Pride Closing Party, Back left to right: Stephen Sullivan, Felix Rackow, Polly Marquis, Debbie Ryan Matt Horton, James Barr, Adam Zmith, Ashley Conrad, Alex Milsom, Kej Kemali, Phil Clifton, Mike Cass Shivani Dave and Tash Walker