Boom Radio and Times Radio celebrate first RAJAR results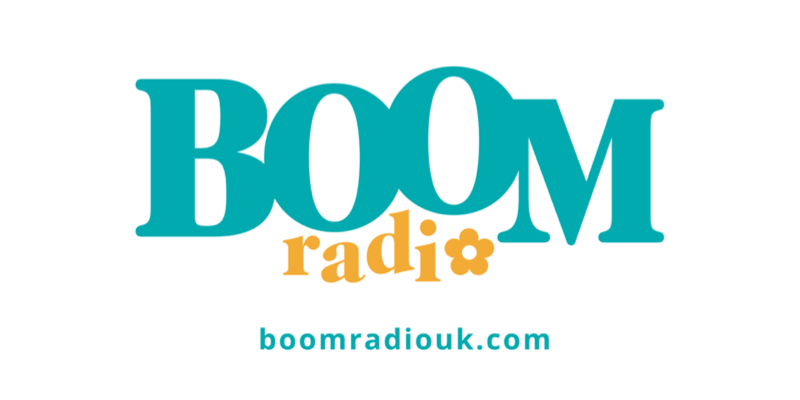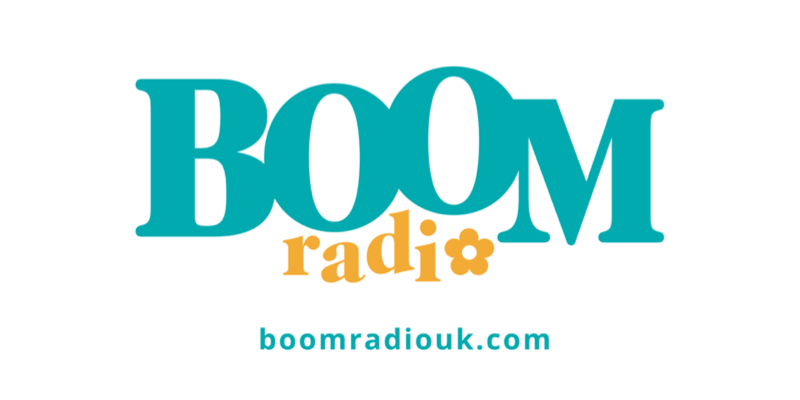 The first RAJAR results for Boom Radio show the new national station is reaching 233,000 listeners every week, whilst Times Radio reports an impressive 637,000.
It's a successful start for both stations which launched during the pandemic, with Boom Radio getting an average listening of eight hours per week, and Times Radio on 5.5.
Phil Riley, CEO at Boom Radio, said: "This is a spectacular result, with so far 233k people finding Boom Radio and more importantly, staying with us. While our listener numbers are above expectations, we find the highest level of pride in the average time that people are tuning in each week, which is eight hours.
"It's no secret that older listeners listen longer, and when we launched the station to respond to over-55s being increasingly left out by the market, we knew we were answering a very real need. These figures show that we not only filled that gap but delivered a niche that is driving loyalty, brand affinity and deep satisfaction among Baby Boomers.
"If anything, the past 18 months have seen the older generation finding even more solace in radio, as a source of information, entertainment and comfort during and after the pandemic.
"It's been an exciting journey so far, from building an entirely remote station in lockdown to bringing much-loved presenters out of retirement. However, we really are just getting started and these figures tell us there is much more to come."
Tim Levell, Times Radio Programme Director, said: "Times Radio launched last June during the height of the pandemic, bringing together a set of brilliant broadcasting professionals united by a desire to create something new: a digital radio station providing quality news and analysis with the space for conversation not confrontation.
"I'm delighted by this debut RAJAR. It exceeds our expectations and shows there is a national audience hungry for intelligent, informed, thought-provoking and open-minded speech radio at any time of the day or night."
In terms of BBC v Commercial, the new figures for Quarter 3 in 2021 showed 34.63m people tuning in each week to BBC Radio for live output across the stations, with a share of 50.9%.
Some interesting figures at first glance:
Digital listening accounts for 65.8% of all radio listening
DAB now the predominant platform for radio listening accounting for 43% of all listening compared to 34.2% for AM/FM
Listening via online and apps accounts for 18.1% of all listening (and 27.5% of digital listening)
Times Radio launches with 637k listeners and 3.5 million listening hours – more than talkRADIO (450k) but less than LBC (3m) and Radio 4 (10.7m)
Boom Radio's first RAJAR gives it almost a quarter of a million weekly reach
KISSTORY is the most popular commercial digital-only station with 2.2m listeners
BBC Radio 2 Breakfast with Zoe Ball has 7.21m listeners
Chris Moyles has more listeners on Radio X (1.08m) compared with Chris Evans on Virgin Radio (0.98m)
BBC 6 Music is the most popular digital station with 2.6m
BBC Radio 1 – 8.25m (or 9.0m listeners aged 10+) and the Radio 1 Breakfast Show (Mon-Fri) has 4.28m (or 4.72m 10+) listeners
BBC Radio 2 – 14.6m listeners with 7.22m tuning in for The Zoe Ball Breakfast Show
BBC Radio 3 – 2.17m listeners
BBC Radio 4 – 10.76m listeners with 6.71m tuning in for The Today programme (Mon-Sat)
BBC Radio 5 Live – 5.91m listeners
Radio 1Xtra – 880k listeners, BBC Radio 4 Extra had 2.04m and BBC Radio 5 Live Sports Extra had 1.7m. BBC Radio 6 Music had 2.69m listeners, BBC Asian Network had 533k.
The BBC World Service was listened to by 1.39m people, and BBC Local Radio has an audience of 9.16m including nations (6.7m for local stations in England).
In London, the commercial radio Top 5 now looks like this:
1. Heart (1.91m)
2. Capital (1.78m)
3. Magic (1.59m)
4. LBC (1.56m)
5. KISS (1.06)
At 6th place is Smooth London with 1.04m – the first time the station has reached over a million listeners in London. The above graph does not include BBC services, but Radio London would be 7th with just under a million listeners.
GLOBAL
Global has 25.7m weekly listeners and a share of 23.5%.
The Heart brand now has over 10m weekly reach, with Jamie Theakston & Amanda Holden recording 4.1m listeners – more than Greg James in the same time slot.
Radio X reaches 1.9m people and growing in reach, hours and share – its largest-ever audience.
LBC has 3m listeners tuning in each week. Hours and share are also the highest in its 48-year history. In only its second set of RAJAR results, LBC News reaches 806,000 weekly listeners.
Smooth also celebrates its highest ever audience figures with 5.9m weekly listeners and Capital has 7.6m weekly listeners.
BAUER
Bauer Media Audio UK has delivered a record reach of 20.6 million.
Greatest Hits Radio in London has received a 548k weekly reach for its new London 105.8FM frequency. The network now has 3.1m across the country taking in all of the local FM stations which have rebranded during the pandemic.
The Hits Radio Brand Network, which includes over 100 radio stations including GHR, has a reach of 10.2M.
The Absolute Radio Network records its highest ever reach of 5.2M
KISS Network posts 4.7M reach, including No.1 commercial digital-only station, KISSTORY. Growth for Scala Radio, Kerrang! Radio and Planet Rock.
ELSEWHERE
JACK Media continues to reach 320k listeners every week across its portfolio – almost 250k across National services and 85k across Oxfordshire.
New national stations Union JACK Rock (52k) and Union JACK Dance (88k) have a combined weekly reach of 140k – despite launching during the pandemic.
QUOTES
Dick Stone, Group Content Manager for JACK Media, commented: "The last 12 months have seen a seismic shift in the way in which radio – and other media – is consumed, with lockdowns and home-working having dramatically impacted on our day-to-day lifestyles. For our existing services to remain so constant in this period of immense change is testament to the quality of their output and to our loyal listenership, who have continued to engage with our services throughout the pandemic."
Charlotte Moore, BBC Chief Content Officer, said: "As these figures show, live radio plays a unique role in people's daily lives despite the disruption caused by the pandemic over the past 18 months, with listeners coming to our national stations for company, information and escapism. During this global crisis, we've also really seen the importance of Local BBC Radio, as well as our stations in the Nations, as they connect with communities, making a difference in all parts of the UK.
"Our breakfast shows continue to be hugely popular across our networks as millions choose to spend their mornings with our brilliant hosts, despite the huge changes to listening habits during the pandemic as people start their days later."
Ford Ennals, CEO of Digital Radio UK, said: "The new RAJAR listening data for Q3 2021 confirms the importance of digital listening and digital platforms which now account for two thirds of all radio listening.
It's funny to consider that some radio industry commentators used to question the viability of DAB which is now comfortably the predominant radio platform accounting for 25% more hours of listening than FM and AM combined. It's good to see the new distinctive digital-only stations launched during the pandemic finding audiences and supporting digital growth."
Dee Ford CBE, Group Managing Director, Bauer Media Audio UK said: "What an amazing performance for radio in the UK! Never has it been more evident that radio has a special place in the hearts of listeners, and this shows what a resilient and adaptable medium it is."
Ben Cooper, Chief Content and Music Officer, Bauer Media Audio UK added: "We are incredibly proud of the performance of our strong brands. The Hits Radio Brand is now the UK's biggest commercial network – an amazing result, and the Greatest Hits Network is a clear success thanks to its distinct music proposition and much-loved presenters. These results combined with stand-out performances from the Absolute Radio Network and the ARIA winning Magic Radio, position us well for the future as we reinvent radio for the next generation by finding new ways to reach audiences."
Ashley Tabor-King OBE, Founder & Executive President of Global, said:  "Post pandemic, it's fantastic to have RAJAR back with a bang. I'm delighted that Global, in some of the most challenging times ever, has scored record audience numbers, both overall and also for many of our individual brands and shows. It's truly humbling and a testament to the hard work of every Globaller who has strived to keep our audiences informed and entertained with the best music and highest quality news and analysis. We not only continue to lead the commercial radio market, but have extended our lead with 25.7 million weekly listeners. To play this role in these times in an honour."
James Rea, Director of Broadcasting & Content at Global, said: "Nothing beats the connection radio brings and it is fantastic to see its popularity continuing to grow. I'm immensely proud that so much of that increased listening is driven by the great work of our teams in growing Global's brands. I'm delighted to see so many of our brands achieving record results – from Heart breaking through 10million, LBC truly Leading Britain's Conversation and going over 3 million for the first time in its long and illustrious history to Chris Moyles smashing though 1 million and Kate Garraway seeing over 2.5 million tuning in over on Smooth."