Broadcaster Paul Rowley leaves the BBC after 47 years in radio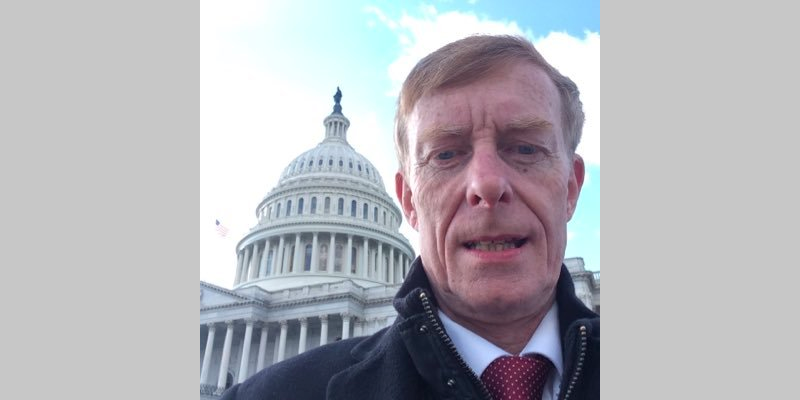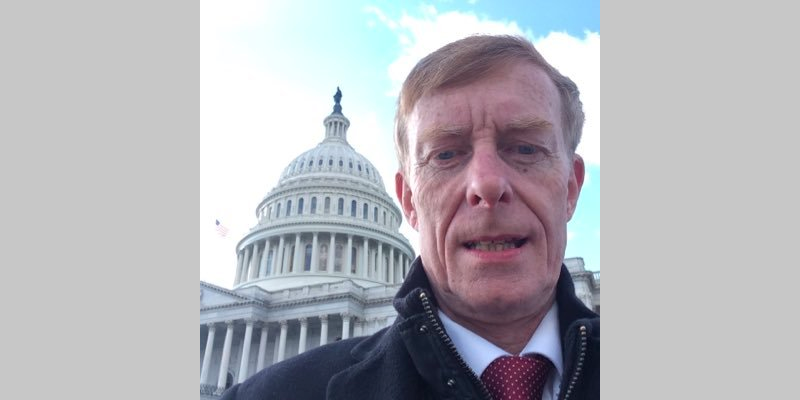 Paul Rowley is leaving the BBC this weekend after more than 47 years in journalism.
Since 1994, Rowley has been BBC Local Radio's Political Correspondent at Westminster, having previously done the same job at Independent Radio News during twenty years in commercial broadcasting and newspapers.
He started his radio career in 1974 at Radio City on Merseyside, joining as a presenter and moving on to reporting on news and politics.
Paul joined IRN in 1989 as a political correspondent and also worked at LBC as a presenter. In 1994 he joined the BBC, going on to work on Radio 4, 5 Live and TV.
"It's going to be a bit of a culture shock for me", says Rowley. "I've been used to getting up early most mornings for several decades, and talking non-stop to myself … along with several million listeners across the country.
"I was one of the first people in the BBC to be given a home ISDN unit, which meant I could go live in perfect broadcast quality into around half of our 40 stations on any given morning, usually for 5 minutes at a time back-to-back. Most years I do between three to four thousand broadcasts from my front room, so in my time at the corporation I reckon I'm not far off hitting the 100,000 mark.
"My record for a single day was 91 two-ways in November 2004 when reporting from Washington on the American Presidential election. It topped my previous personal best of 78 at the 2000 US election. My first BBC boss Mark Byford, who later became the corporation's Deputy Director-General, dubbed me the 'King of the 2 Ways'.
"It's been a dream job as I'd wanted to be on the radio since I was 7 when I first heard Alan Freeman's "Pick Of the Pops" on the Light Programme. The arrival of the offshore pirates in 1964 wetted my appetite to be a DJ, but it was on BBC Local Radio where I made my debut – and this sounds rather grand – writing a comedy serial in 1972. I was a 17-year-old schoolboy when I submitted a script to my favourite Radio Merseyside presenter Brian Smart, who mixed it with music and sound effects, putting it out on his Saturday morning show. Radio Manchester then carried it as well.
"The experience inspired me to become a journalist. After A-Levels and a one year pre-entry course at Preston Polytechnic I joined the Southport Visiter (correct spelling) in 1974, moving to its sister paper the Bootle Times. Shortly afterwards, one of the first independent stations Radio City (Liverpool) came on air, and in its opening week I was covering non-league football for them. A fortnight later, they asked me to co-present a Sunday Sports programme, which I did for the next four years.
"I became News Editor of the Bootle Times at 21, and after my three year indenture joined Radio City full-time in 1977, and stayed for a decade. In 1982, I became the station's Local Government Editor. It sounds a boring job description, but it was a far from boring job, with the Militant Tendency effectively running Liverpool City Council for four years from 1983.
"It was a national story every day, ending up with 47 councillors being kicked out of office for setting an illegal budget, with Derek Hatton and a dozen of his colleagues being expelled from the Labour Party. My coverage led to being named North West Radio Reporter of the Year in 1984 in the NUJ awards, and Whitbread North-West Broadcaster of the Year in 1985.
"I moved to Westminster in 1987 to join Independent Radio News as Political Correspondent before crossing the floor to the BBC seven years later. In my time, I've covered 13 General Elections, interviewed 10 Prime Ministers, and have done 42 years of party conferences. And yet, I genuinely haven't got any political views. I simply see my role as explaining this complicated stuff to real people, and trying to make it fun.
"I've been lucky in winning awards over the years. My proudest moment was being at the swanky Grosvenor Hotel in Central London in 2002 after being shortlisted for a Sony Radio Award for a documentary about my broadcasting hero Kenny Everett during his largely unheralded period on BBC Local Radio after he was fired from Radio 1 in 1970. It's subsequently been broadcast on Radio 4 Extra around 30 times. A follow up, called "Happy Birthday Maurice Cole", won silver for Original Journalism in the Frank Gillard Awards in 2010.
"And I still cover football at the weekends. Having watched my hometown club Wigan Athletic as a schoolboy in their non-league days, I was privileged to be the only broadcaster at their first Football League game in 1978, and for the last 16 years have covered them for BBC Radio Manchester, being part of their commentary team when they lifted the FA Cup in 2013.
"Fittingly my final act before I leave will be to report on their League One game with Burton Albion this weekend. I've been incredibly lucky to be doing what I love for so long. In truth, all I am is a radio listener."