Radio Newark hires Ian McGregor for Breakfast Show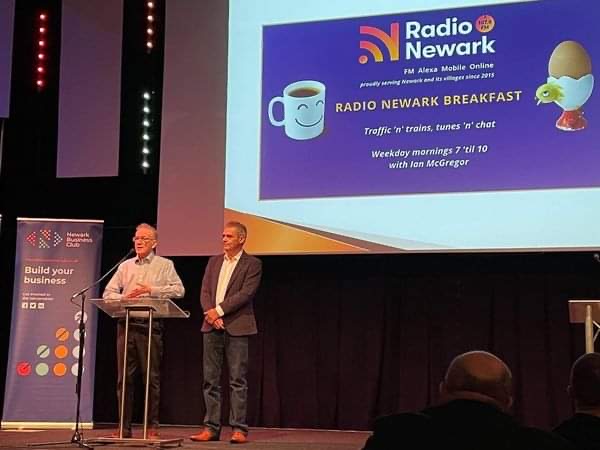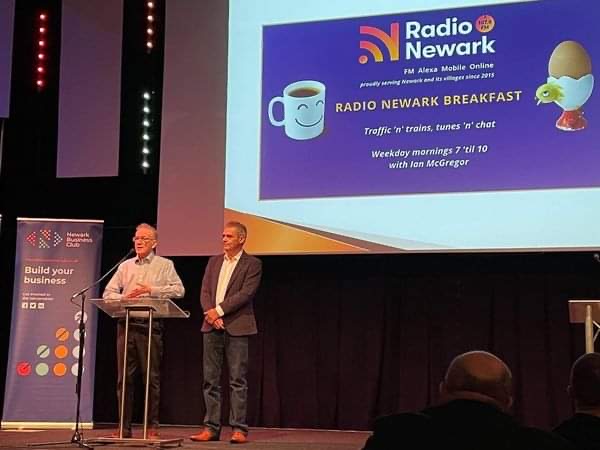 Former BBC Radio Kent presenter Ian McGregor is to be the new host of Radio Newark's weekday breakfast show.
The announcement was made this morning (1st October) at a meeting of Newark Business Club attended by the town's MP Robert Jenrick.
Ian has been with the station since moving to Newark three years ago and relishes his new early morning challenge: "It's a long time since I had to get up so early for a radio show, but I'm delighted to have been asked and well up for it!
"I'm passionate about local radio. It's a voice for its community and for vital information including rush hour traffic news.
"It also plays great music and we'll have lots of that on the Radio Newark Breakfast Show!
"I'm also looking forward to connecting with people in the community with something interesting to say and to running the Radio Club at Barnby Road Academy where our studios are based."
Before achieving his break in radio, Ian was the voice of the rails giving train service updates on BBC Radio London and BBC Radio Kent in the morning and evening rush hours working on shows hosted by Tony Blackburn and Chris Evans.
He was a weekday presenter on Radio Kent for nine years hosting a variety of shows including his popular Mac 'til Midnight 'phone-in.
After leaving the BBC, he launched Gravesend-based trial radio station The River and broadcast the wedding of two of its listeners who had proposed on air.
He has since appeared across the dial on stations as diverse as ITN News Direct and the Isle of Man's Manx Radio and more recently on Corby Radio and Peterborough's PCR FM.
He can also be heard on Greenwich-based Maritime Radio where he presents Seventies Saturday.
Radio Newark's new breakfast show starts on Monday October 4th at 7am.