Bauer Academy launches new programme focused on mental health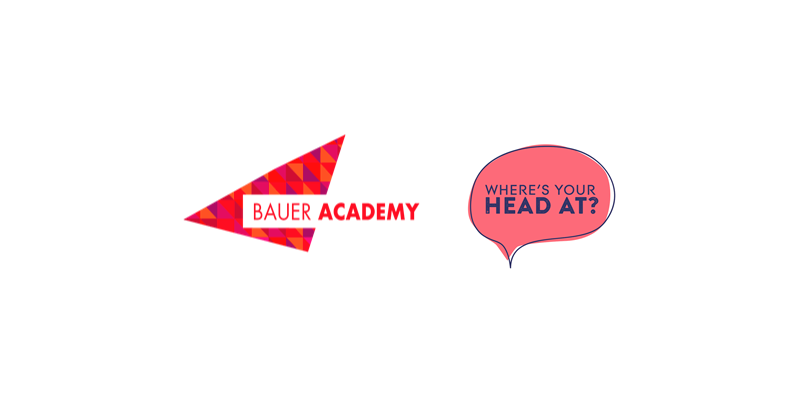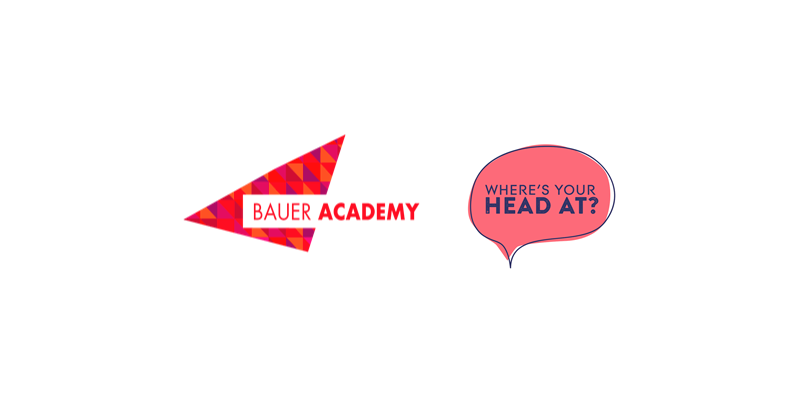 Bauer Academy has teamed up with Where's Your Head At? to launch WYHA Wellbeing Ambassador.
It's a brand-new programme focused on mental health and wellbeing designed and delivered by Dr Pauline Bell, an experienced Health Care & Professions Council registered Counselling Psychologist.
Pauline has extensive experience of working in the NHS, private and third sector mental health and psychological services. In addition, Pauline is an experienced Training Facilitator and has been delivering mental health and related training since 2004.
By providing those on the course with a deeper knowledge and understanding of mental health and wellbeing as well as practical insights and techniques for supporting others, the programme aims to foster healthier wellbeing in the workplace.
The course combines Bauer Academy's training expertise with Where's Your Head's At?'s goal. WYHA was launched in 2018 as Bauer's consumer-facing content pillar to raise awareness of mental health and petition Government to have mental health first aiders in every workplace.
The bespoke programme will marry theory with practice, training people to develop their own practices that will work for their own teams. On completion of the six-month course, successful participants will go on to act as Where's Your Head At? Ambassadors, leading by example and sharing best practice to create new ways of working post-pandemic.
Courtnay McLeod, Academy Director, Bauer Academy, said: "Earlier this year we launched a series of 'Wellbeing Huddles' – short informal seminars where Bauer people were educated on topics such as mindfulness, dealing with anxiety, reducing stress, managing depression and building resilience – which received an overwhelming amount of positive feedback.
"Following this success, we've wanted to introduce a more formal programme that develops this further, so we're so excited to be partnering with Where's Your Head At? to launch this programme soon."
Lucie Cave, Chief Content Officer, Bauer Media, added: "Mental health has always such an important issue for us at Bauer Media. We launched Where's Your Head At? three years ago to highlight the importance of mental health in the workplace, so to see that we've now got this course to help managers nurture a healthier culture within their own teams is a fantastic step in us reaching our goals."
WYHA Wellbeing Ambassador will launch in 2022. For more information on Bauer Academy and current courses available, visit baueracademy.co.uk.