Ben Cooper: Time for talented radio to thrive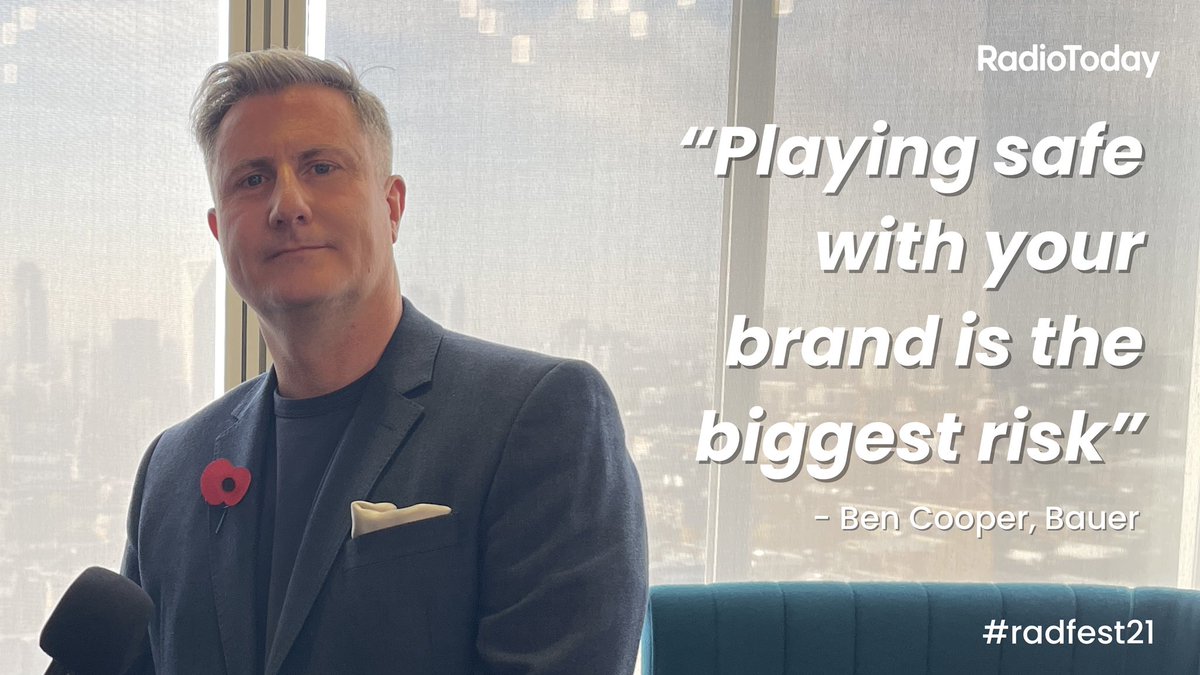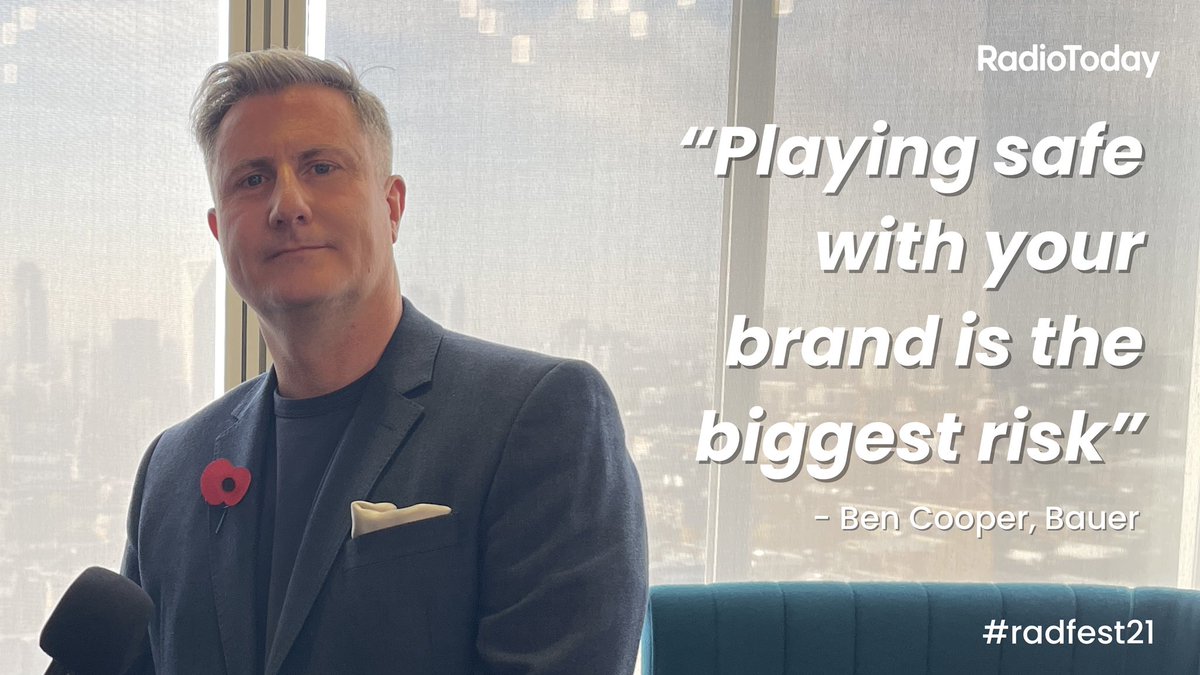 Ben Cooper has appeared at the Radio Academy Festival 2021 to talk about talent and brands, saying now is the time for talent to thrive.
If you missed his session, here it is in full.
"Radio is talented. Radio turns sounds and signals into significant moments in your life.
Radio is a talented storyteller. And Radio is a talented survivor. But now it is time to thrive.
I believe there are three areas for our industry to focus on if we are to attract talented people to lead radio into a new era of innovation in this ever changing marketplace.
I have three words, three quotes and three stories for you.
The first word is Curiosity. The first quote is the title ofthe book called 'What got us here, won't get us there'. And the first story is about a friend of mine who gave his Mum a VR headset to wear in her front room in London which allowed her to go on a tour of a temple back in Sri Lanka where she had grown up and explored as a child. The virtual trip was both amazing and emotional. We concluded that if content was King then context is its twin.
Therefore I believe the radio industry needs to be more curious if we are to win new audiences in new ways. The smart phone gave us an app. The smart speaker gave us a skill. But what do we sound like in Mark Zuckerberg's Metaverse?
So disrupt yourself before a competitor does. That's why at Bauer we continue to innovate and have launched a Premium subscription service. It's a new business model that provides listeners advert free versions of Jazz Fm, Scala, Planet Rock and Kerrang! …all with the ability to skip tracks, enjoy new exclusive shows and complementary stations. In a world where audiences enjoy ad free music on streaming services we have to experiment and offer more because what got us here, won't get us there.
My second area is Culture. Your employer needs you to have 'D&I in your DNA'. The issue of diversity and inclusion is essential for our health as an industry. I went to the Music Week Women in Music Awards last month. Rebecca Frank who leads Kiss FM had invited two tables of young female presenters from the station. A new generation of diverse broadcasters – some who had started in community radio, others in student radio, one who had worked in retail to support her early ventures, another who was now studying a masters degree in sustainability.
This generation will be reflecting a more realistic national identity with new voices and new stories. But we need diversity of thought across the whole of our business. As an industry we can't wait for them to inhabit older focused stations and leadership roles. We need to do more now, to listen more, to educate ourselves more and ultimately to make sure it's the responsibility of every single one of us, so that it becomes an instinctive part of our business' DNA.
At Bauer we have five pillars supporting different communities with the chance to challenge and change the current situation. It's progressing well and I have high hopes. Because if we listen and respect each other's personal stories and truths, our content gets better, our staff become more confident in bringing the whole of themselves to work and our culture becomes more collaborative, authentic and brave.
My third area is Creativity. In the world of media, where supply outstrips demand, I believe 'playing safe is the biggest risk'.
Which brings me to my third story about Magic which won Station of the Year at the ARIAS. Some people were surprised, shocked even. They hadn't heard the station for a while and were going on old preconceived prejudices.
The Audio Content Fund allows for innovation and risk-taking. And what Magic had done brilliantly was to use the fund to create content that really connected with its audience and therefore the judges. Content that might not have been seen as commercially viable when first suggested in a boardroom. The F-word looked at the sensitive issue of fertility in a refreshingly honest way and our midday news bulletins were given over to key workers who provided an audio diary of their lives during lockdown. Public service broadcasting is not just the preserve of the BBC in the UK. In fact, at Bauer, we believe we should entertain, inform and inspire our audiences. The fund supports that ambition and long may it continue.
Magic's creativity also extends to winning awards for our commercial partnerships. Last year we partnered with Netflix to promote Will Ferrell's film 'Eurovision Song Contest: The Story of Fire Saga'. When Eurovision itself was cancelled due to the pandemic, our teams created something new, unique and fully immersive that leveraged Eurovision's hardcore fans. Magic: Eurosong was born – a pop-up radio station that played the greatest Eurovision tracks, interviewed the stars of the film and engaged fans through competitions and quizzes.
Playing safe with your brand is the biggest risk. You have to offer surprises and depth. Creativity will make you stand out in a crowded marketplace.
Radio is talented because of the people working for it. The great news is that radio is attracting a new, more diverse generation of talented broadcasters and practitioners. And with a combination of curiosity and creativity we will enter a new era of innovation. I can't wait to hear it."
You can hear more from Ben Cooper in the next edition of the RadioToday Podcast recorded at the Radio Academy Festival in London this week with Stuart Clarkson. It'll be out on Friday.