PRS for Music moves to new headquarters at London Bridge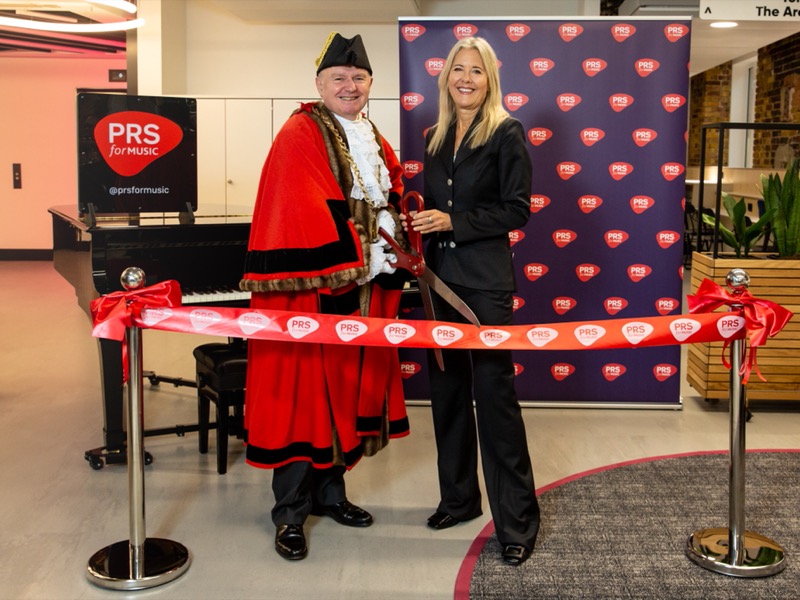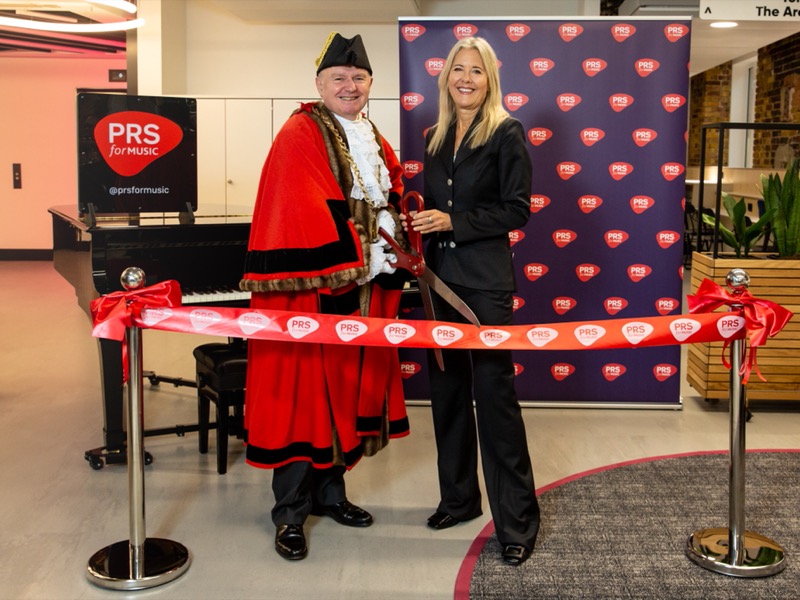 PRS for Music has moved its headquarters to London Bridge, Southwark, within the listed Hay's Galleria building.
Mayor of Southwark, Councillor Barrie Hargrove, opened the new headquarters at a ribbon-cutting ceremony alongside PRS for Music CEO, Andrea Czapary Martin, Chair of the PRS Members' Council, Nigel Elderton, and President of the PRS Members' Council, Michelle Escoffery.
PRS for Music shares its new home with BFI Southbank, Shakespeare's Globe, Southbank Centre, and Tate Modern, where it will continue to be a hub for music creators, growing and protecting the value of their rights.
The organisation has reused 60% of the furniture from its previous office in King's Cross, and donated the remaining furniture to two of its partner charities, British Home, and AGE UK. The company also donated 120 desktop monitors to charity The Society for Entrepreneurial Education and Development (S.E.E.D), which creates opportunities for socially excluded people to succeed in life and in business.
Since 2012, PRS for Music has committed to using 100% renewable energy, and continues to make further conscious improvements to offset its carbon footprint at its new headquarters, a prime reason for the move.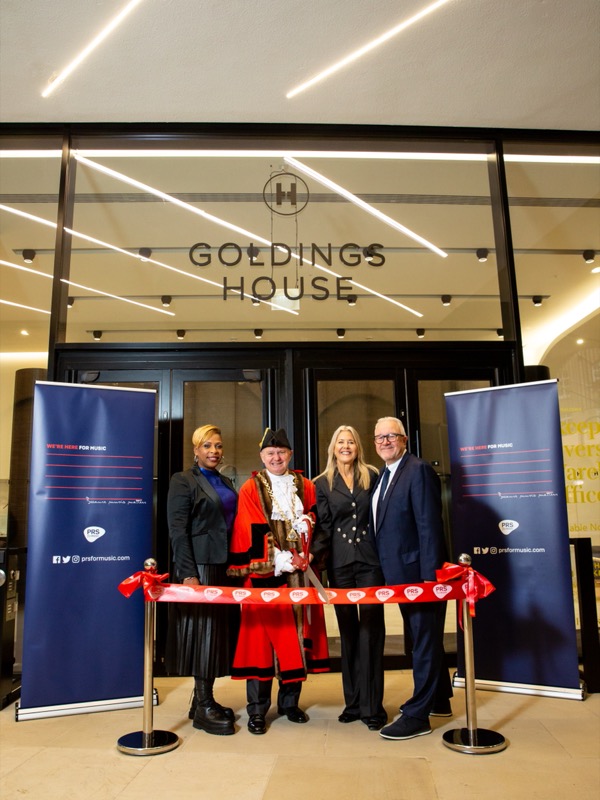 Andrea Czapary Martin, CEO, PRS for Music, said: "This important move to London Bridge puts PRS for Music at the epicentre of the UK's vibrant cultural sector. Allowing us as an organisation to save up to £1 million annually, a cost-saving that is passed on to our music creator members.
"The new state of the art headquarters and collaboration "hub" will be more cost-efficient, eco-friendly, and a thriving, inspiring space for teams to connect and work together. We look forward to welcoming our emerging and globally successful songwriter, composer, and music publisher members, and our customers to the hub, just moments from London Bridge station, as we plan to continue our programme of educational and music events at our new headquarters."
Mayor of Southwark, Councillor Barrie Hargrove, said: "I am delighted to welcome PRS for Music to the Borough of Southwark, the heart of London's world-class arts and culture district. We are proud that the organisation has chosen Southwark as the location of its new headquarters, as it continues its incredibly important work on behalf of music creators worldwide."