BBC Radio Newcastle helps listener release 56 year old song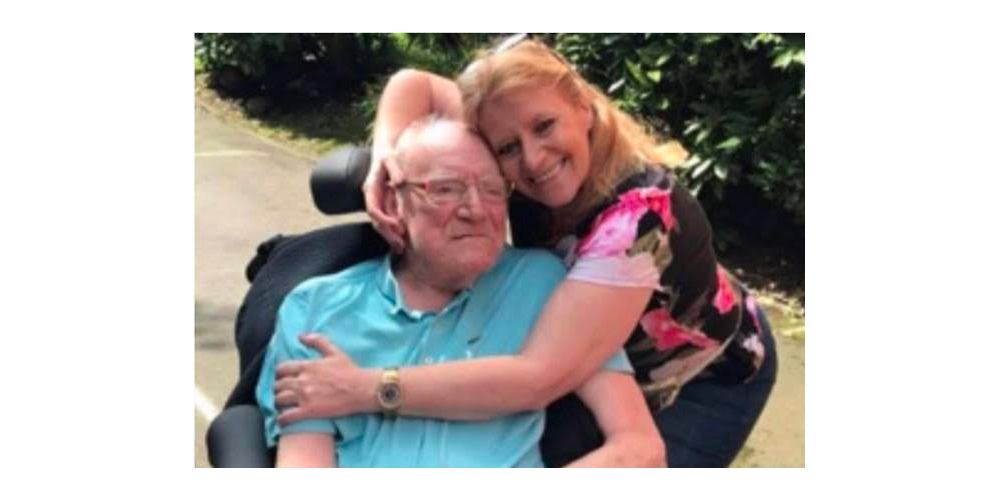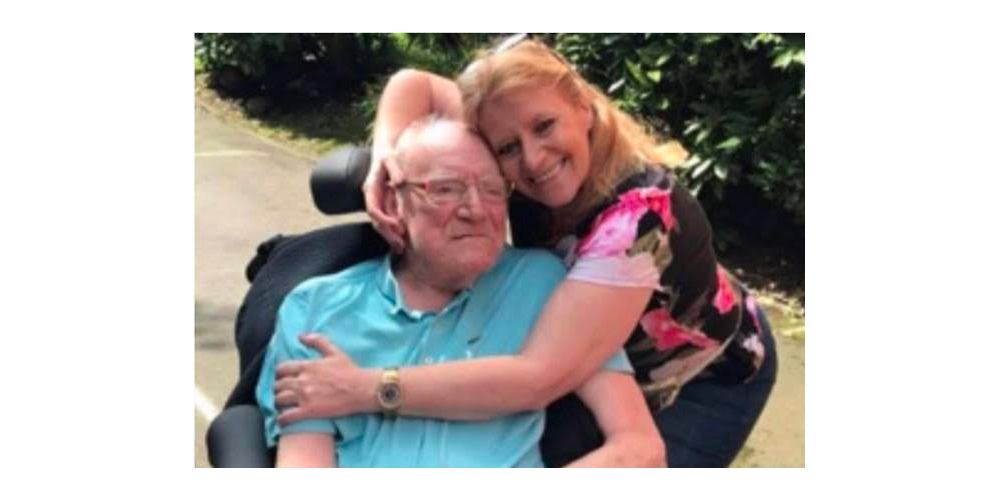 A song written 56 years ago by a devoted dad to his daughter has been released today with the help of BBC Radio Newcastle listeners.
Brian Teasdale, who is 89 and from Blaydon in Gateshead, wrote the song for his daughter Karen Robson when she was 9 months old.
The song was re-recorded by Sunderland College students after Karen asked BBC Radio Newcastle's listeners for help to revive an old brown reel recording of it.
Back in September, Karen Robson contacted BBC Radio Newcastle and said she'd like some help re-recording some music her dad composed when she was just a baby.
Although Brian had been a prolific poet and songwriter all his life, a brain injury sustained in an assault ten years ago left him unable to compose and needing round-the-clock care.
After Brian contracted Covid-19 earlier this year, staff in the facility in Newcastle where he lives told Karen her dad might not have long left.
She decided to get some of his music re-recorded so that she could play it to him and reassure Brian that he and his life's work would be remembered.
Karen spoke to BBC Radio Newcastle's Gilly Hope on air and appealed for any musicians listening who might be able to re-record one song in particular – Little Girl, a lullaby Brian wrote especially for Karen.
The staff and music students at Sunderland College offered to rework Brian's original recording. Once the rerecording was finished, the track got a huge reaction from Radio Newcastle listeners.
Karen said "Oh my goodness. I'm absolutely overwhelmed and I can't thank everyone enough; Sunderland College, BBC Radio Newcastle; everybody who has helped do this for my dad. This song means everything to me and now everyone can hear it. It's an absolute dream."
Gilly Hope said: "As soon as I heard the original recording of 'Little Girl' I knew it was a special song – we were all in tears in the studio. We were hopeful we could find some help in re-recording it because our listeners are always keen to help, but we had no idea how far this would go. The brilliant music degree students and staff at Sunderland College did a fantastic job on the track – their version made us all cry all over again. Like so many of the best bits of radio it started with a listener calling in to tell us her story and we were thrilled to be a part of making such a difference to Karen and her dad."
David Smith from Durham-based Sapien Records heard the song and offered to release it. The college students who performed the track came up with the band name of 'Brian And the Buttercups', David provided the cover art for the single (based on a picture of Karen as a child) and now, thanks to BBC Radio Newcastle listeners, the track is released today and is available to download.