New talent lined-up for BBC Asian Network Takeover show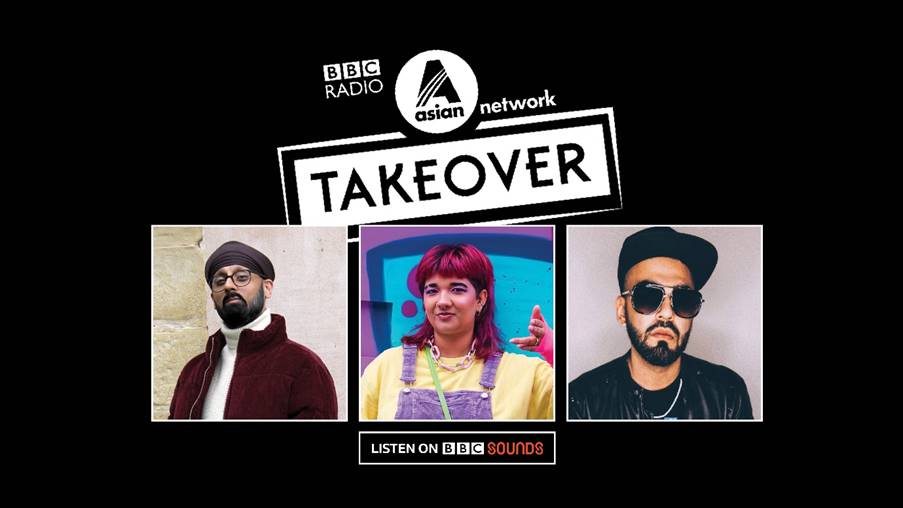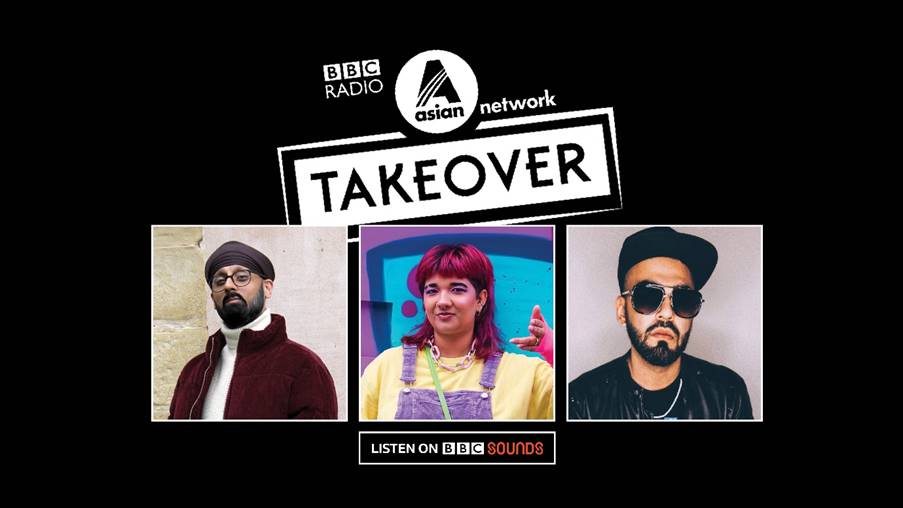 BBC Asian Network has announced DJ UpsideDown, DJ Gracie T and SilverFinger Singh as the newest additions to Asian Network Takeover.
From Wednesday 5th January at 10pm, Asian Network Takeover will return with a brand new line-up of specialist DJs.
The programme, which first launched in October, aims to showcase the breadth of talent across the Asian music scene, while championing new and established DJs from across the UK and around the world.
The line-up for January, February and March 2022 are SilverFinger Singh, DJ Gracie T, then DJ UpsideDown.
SilverFinger Singh is currently a presenter on BBC Radio Leeds, where he continues to bring the sound of Asian fusion to local radio.
Previously supported by BBC Asian Network and 1Xtra, SilverFinger has teamed up with the likes of DJ Limelight, Seani B and Kenny Allstar, promoting the finest Asian sounds to his hometown of Bradford and beyond.
SilverFinger Singh says: "I am honoured to be joining the BBC Asian Network family, a station I have grown up listening to. I am really excited to share the beats and fusions that have inspired and influenced me and my sound as a musician and DJ. Listeners can expect to hear the biggest sounds and I can't wait to continue to shine a light on new and upcoming artists from the North and beyond – SilverFinger Singh is signing in!"
Based in Sheffield, Gracie T AKA 'DJ With a Saree', is part of the influential South Asian Collective 'Daytimers', an impactful movement aimed at showcasing South Asian music and artistry. Gracie T takes inspiration from a variety of genres from Dancehall to Footwork, fusing them with traditional Asian music genres to celebrate her half Tamil cultural heritage.
DJ Gracie T says: "I'm honoured to join BBC Asian Network for the Takeover residency next year. I can't wait to introduce listeners to a fresh perspective of South Asian music and represent all the weird and wonderful brown people in the industry."
Canadian producer and DJ UpsideDown has collaborated with some of the biggest names in the Asian music scene including Mickey Singh, Amar Sandhu, Diljit Dosanjh and Raghav. Previously supported by Asian Network's Bobby Friction, UpsideDown has released a number of tracks that were ultimately supported by BBC Radio 1.
DJ UpsideDown says: "I'm truly honoured to be invited to share my love of music through this takeover with BBC Asian Network. I'm really excited to play the music that has influenced my craft and shaped my sound. Thank you once again to the entire team at BBC Asian Network."