Presenter comes out live on-air as trans-masculine non-binary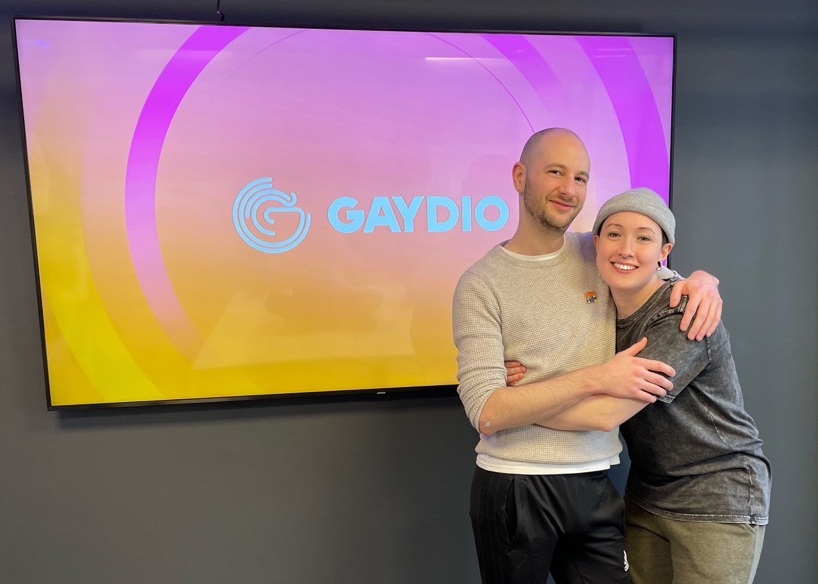 Paris Munro revealed to his Gaydio Breakfast co-host Dave Cooper and listeners today that he is transmasculine non-binary.
It means Paris now uses any and all pronouns (he/she/they).
"You might have seen on my personal Instagram… but I'm coming out now on the radio for the very first time as transmasc non-binary."
Opening up about his journey and what this means for him, Paris added "this is really exciting for me, I go by any and all pronouns. I'm currently taking testosterone and have done for three weeks as prescribed by my doctor. I'm very, very happy and feel free."
Paris isn't Gaydio's first non-binary presenter, but is the first one on their breakfast show.
Paris said: "I may not be the first non-binary broadcaster, but I feel so overwhelmed with all the support that Gaydio and our listeners have given me. I feel like I can be finally who I am on the outside after 31 years. Thanks to Gaydio and the listener support, I can do this without having to leave that job that I love."
.@itsparismunro came out live on Gaydio Breakfast as Trans Masc Non-Binary, going by all pronouns this morning and here's a behind the scenes clip if you missed it! We are all so proud of them#nonbinarypresenter #transmascpresenter #LGBT #LGBTQIA #nonbinary #comingout pic.twitter.com/LNunpfK00t

— Gaydio (@Gaydio) January 12, 2022
Gaydio Breakfast co-host Dave Cooper said: "I couldn't be happier for Paris right now. He's so brave to do this on-air, but I know there will be many people in our community who see this and will take courage and inspiration to embark on their own journey."
Kriss Herbert, Network Content Manager for the Gaydio added: "Gaydio Breakfast with Paris and Dave is going from strength to strength, and we're delighted that Paris feels comfortable to embark on this journey and share it with the Listener. We are of course with him every step of the way."