Dom Chambers marks 100th station visit for World Radio Day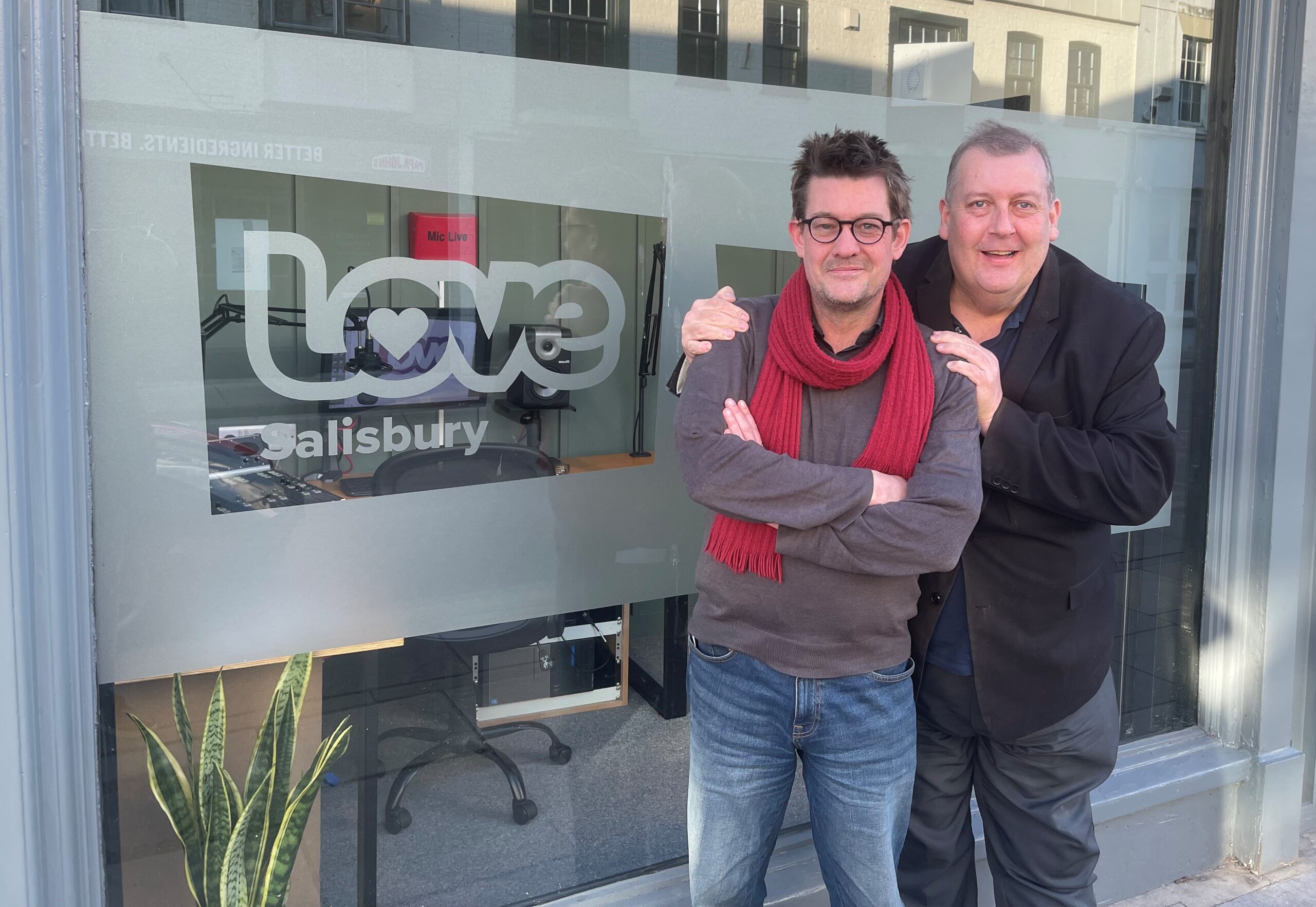 Community Media Association Chair and Local Radio Day organiser Dom Chambers has visited his 100th station ahead of World Radio Day 2022.
Dom has been on his local radio tour for the last 10 years, which started with Radio Mumbles near Swansea and just reached the milestone in Wiltshire with Salisbury Radio.
Day to day, Dom is a social entrepreneur and broadcaster, who through his charity, The Somer Valley Education Trust, delivers training programmes that improve the lives of vulnerable people and their communities through local radio.
"I have been involved with local radio for around 30 years starting out in hospital radio and then working in every radio sector there is – so I have got a pretty good idea of what local radio is about.
"My career didn't really take off until I became the boss of a radio station, and that's what started these tours."
Dom, who is also a trustee of The Radio Academy, is developing a national strategic vision to support local radio with social purpose.
He continued: "I think Salisbury Radio is this kind of contemporary radio station. We are in a city, that has a really strong history of Independent Local Radio. Spire FM had a long and honourable history as an independent local radio station here.
"Love Salisbury is great branding because it helps carry the mission. Stick 'love' on the front of your city and you have immediately established where you want your followers to be, then you turn up the volume and pump them a fine bit of radio staked with great music and local info and, of course, those, locally trusted voices."
Managing Director of Love Salisbury, David Harber said: "It's always such a delight to spend time with Dom. He has amassed so much information about the sector, he is a walking radio encyclopaedia. He's gathered so many stories of the operations, threats and of course opportunities to radio in the UK, look forward to him strategically unlocking his brain to the benefit of our industry operators.
"The fact Dom has chosen us as his 100th visit is an honour and I believe Dom's findings over the past 10 years marries with my consistent comments at industry events, that the gap between 'community' and 'commercial' is narrowing and stations that are prepared to embrace this change have real great opportunities ahead of them."
David Harber featured in the latest edition of the inRadio podcast, which you can listen to here.
As for his radio tours Dom is planning to tour community radio stations in Australia, South Africa and Mozambique later in the year. This follows an invitation to speak at The Community Broadcasting Association of Australia's annual conference.
"Who knows the charity I run may just go global! We are about to rebrand and scaling fast aiming to be across the UK in the next few years. Everybody who wants to be involved in radio needs to be trained, and my argument is that you can achieve more through that training with an agenda that helps the significant social challenges of our times around isolation, Loneliness and lack of skills and opportunities. It's all about empowering voices less heard."
Local Radio Day 2022 has been announced for 21st October.