Scala Radio introduces The Classical Comedy Club for February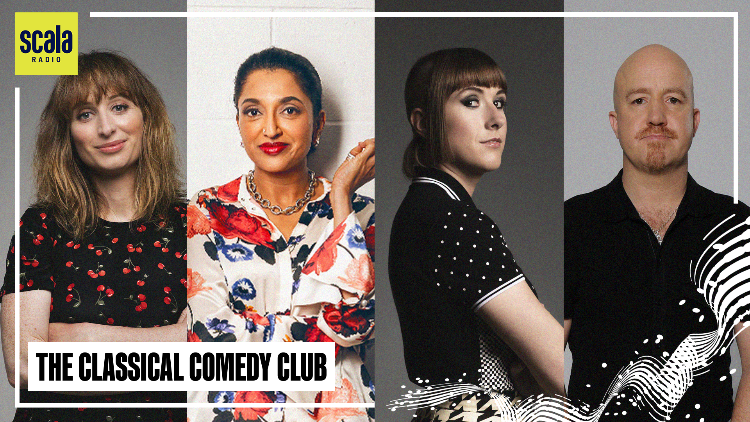 Scala Radio is working with four comedians across the month of February for a series of special shows each Sunday evening.
Isy Suttie, Sindhu Vee, Maisie Adam and Andy Parsons will each be hosting their own show, curating a playlist of music that makes them happy.
Across the two-hour long episodes each comedian will be sharing anecdotes from their childhood, including their earliest memories of classical music and the people they associate with it.
They will reminisce about their favourite funny films and play music from the TV sitcoms that have kept them entertained over the years.
Comedian, actress and writer Isy Suttie who presents the first episode commented: "I think some people, and I include myself in this actually, can get intimidated by classical music and kind of think you've got to know who the composer is … So, I was really excited to be asked to do this and to think back on the classical music that has been part of my life that I didn't even really realise was part of my life until I was asked to write it all down… I just want to take away the assumption that you have to have a kind of knowledge about it I guess."
The Classical Comedy Club launches on the 6th February for four weeks from 6pm.