Full screen radio web player launched for Aiir client stations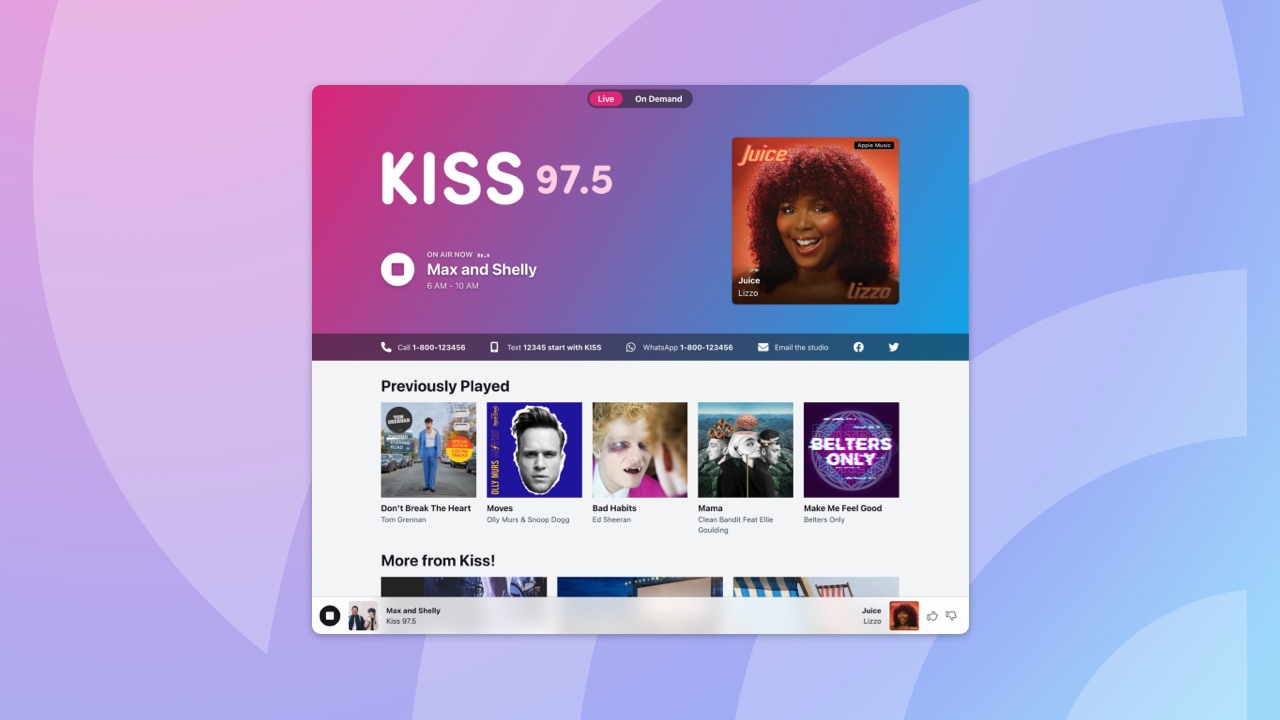 Radio stations using Aiir for their website now have the option to switch to a bigger player instead of the standard smaller version.
It brings together live streams with a station's on-demand programmes and podcasts, with a brand new look.
For live audio, it can highlight what's playing on-air now with live imagery, now playing information with 'thumbs up'/'thumbs down' voting options and a choice of contact information to increase audience interaction.
For on-demand audio, it brings a station's extended library of content to the forefront with simple navigation, skip controls, and continuous playback as you browse around.
The player opens in a new tab rather than a pop-up window too.
Monetisation options have been enhanced with more flexibility for a station's choice of display ads and pre-roll audio and video, with VAST support.
The new player is included at no extra charge for customers of Aiir's Website CMS packages. It's available now, and is an opt-in for existing stations so they can upgrade to this new version at their own pace.
Jon Cresswell, Chief Creative Officer at Aiir, said: "Listen Live is generally the most important button on any radio station website – so we really took the time to make something that matches that, giving listeners the experience they deserve, and broadcasters the options they need as a business."
"Flexibility has been absolutely key to this. We're proud to work with stations of all sizes – including hospital, community, online, local and national broadcasters – they all deserve a best-in-class experience and I think we've delivered something that can work for them all.
"It's beautiful, and so easy to customise. Whether it's easy access to brand extensions or on demand audio, it's built to suit the needs of stations today."
We seeing all the new players going live. If you're setting yours up, share it with us!
Learn more about Aiir's new player:https://t.co/RPCr6BzY7g pic.twitter.com/543Q5EVwsE

— Aiir (@aiir) March 10, 2022