Mark Kermode to host Scala Radio's first Twitter Spaces event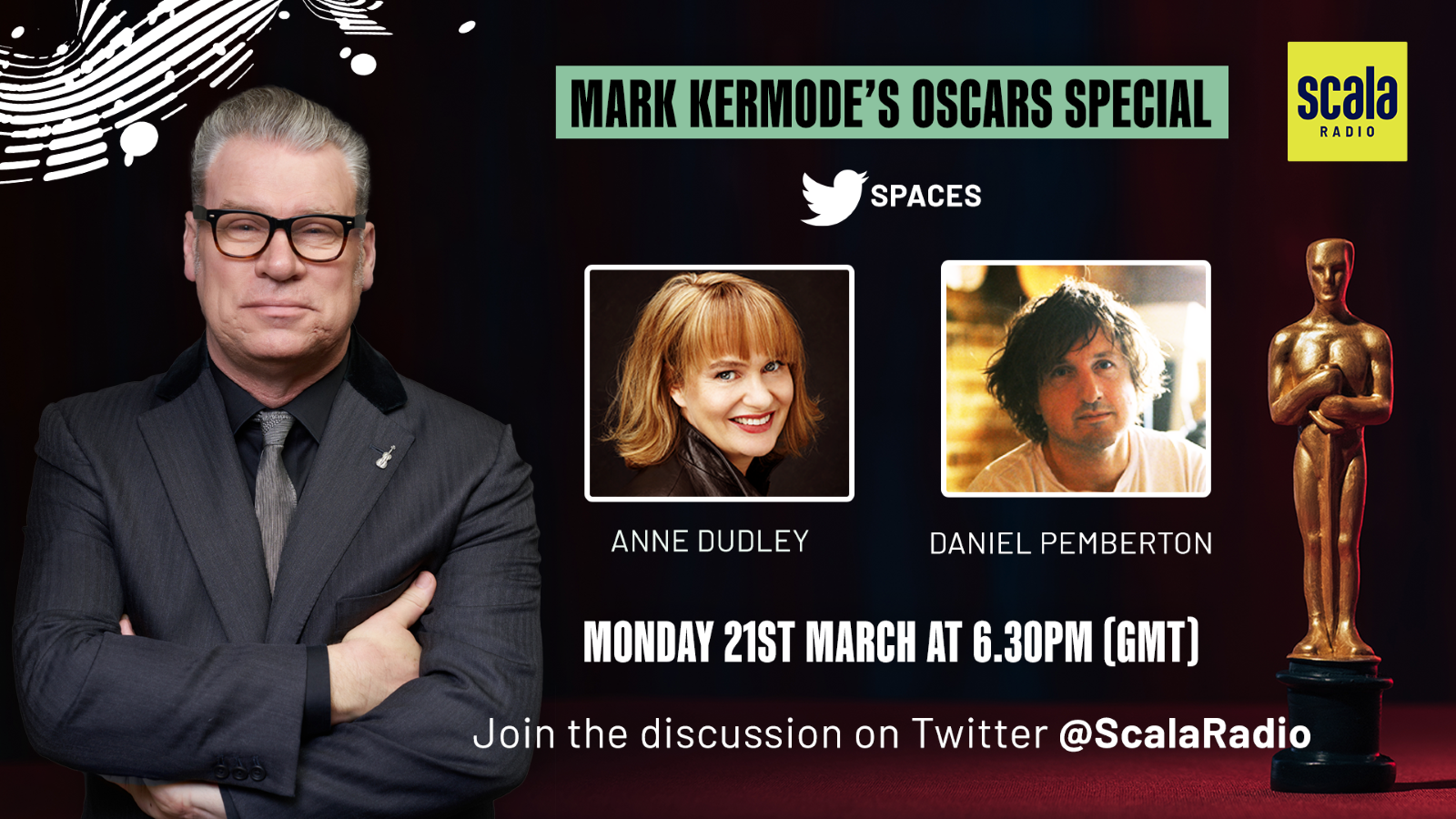 Film critic and radio presenter Mark Kermode is hosting the first Twitter Spaces event for Scala Radio next week.
He'll be joined by composer, keyboardist and founding member of synthpop band Art of Noise, Anne Dudley and Composer Daniel Pemberton.
They'll discuss the relationship between music and film, the film scoring process and look ahead at this year's Oscar-nominated soundtracks and the potential winner.
"I am hugely excited to talk with Anne Dudley and Daniel Pemberton, two composers of extraordinary calibre about what the ingredients are of an award-winning score" commented Mark.
Twitter Spaces presents a new way to have a live audio conversation and the event on the 21st will be Scala Radio's first-ever Spaces, allowing listeners from all around the world the opportunity to engage and hear this discussion.
You can listen to Mark Kermode in conversation with Anne Dudley and Daniel Pemberton on Scala Radio's Twitter Spaces from 6.30pm on Monday 21st March. The event can only be heard live on Scala Radio's Twitter – @scalaradio
Mark Kermode presents weekly on Scala Radio each Saturday from 1 – 3pm where he brings his love of film and music to the station with his own show looking at the latest films, championing up-and-coming film composers as well as exploring the film scoring process.