Plans announced for Belfast small scale DAB radio application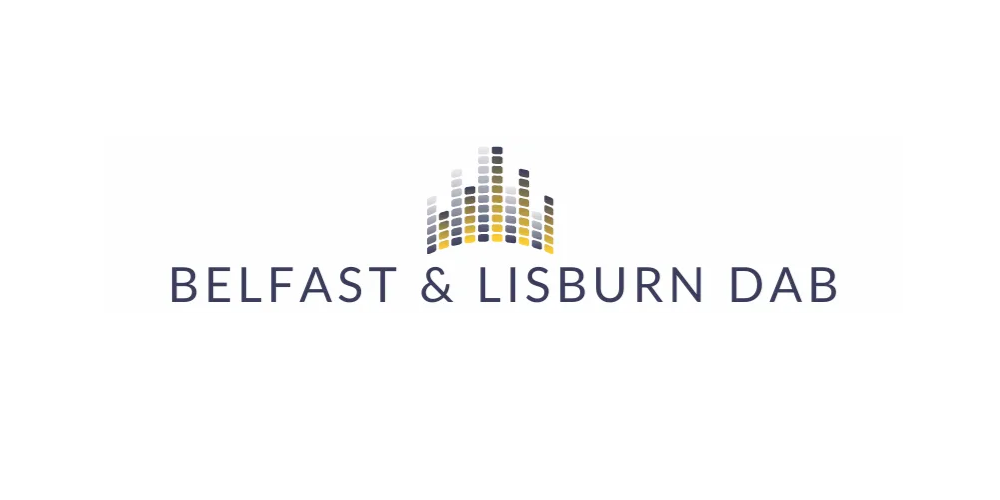 Belfast DAB Plus Ltd has announced its plans to apply for a small-scale DAB multiplex licence to serve the Belfast and Lisburn area.
A not-for-profit company, Belfast DAB Plus was established in 2018 and has experienced radio practitioners at the helm.
Liane Radcliffe of South Eastern Regional College, which operates three community stations; Stephen Craig, former Executive Engineer at the BBC; John Rosborough, former Head of Programming at Downtown/Cool FM and MD of Citybeat, U105 and Belfast 89; and Davy Sims, with more than 40 years of experience in community, local and national radio.
John Rosborough tells RadioToday: "This is the most exciting development in local radio for some time, bringing as it does a wide additional choice of listening from over 20 new and established broadcasters.
"We've been very pleased with the interest already being shown by potential Programme Service Providers."
One of these is Radio Lisburn Live, which currently broadcasts online.
Station Founder Jonny Glover explained: "Radio Lisburn Live aims to fill a much-missed void connecting people with local news, championing local charities, supporting local businesses, and entertaining the audience with a must-listen-to mix of local current affairs, forthcoming events, and music through the decades, and providing opportunities for the people of Lisburn to gain experience in running a busy community radio station."
Another service is Eirewave, whose founder Olivier Mauxion said: 'We are delighted to launch Eirewave radio in Belfast. In this competitive market we had to propose a unique format as an alternative to current radio station offerings.
"Eirewave will be introducing new British & Irish melodic pop-rock artists, highlighting existing artists and promoting both to our listeners.
"We are delighted to partner with Belfast DAB Plus Ltd. Eirewave needs to be delivered by both broadcast and the internet, the two technologies complementing each other."
Belfast DAB Plus Ltd is working with Niocast Digital on its application. Managing Director David Duffy said: 'We are delighted to be sharing our experience of running the Manchester multiplex with John and his team as they begin their small-scale DAB journey.
"Belfast is a vibrant city and I can see the multiplex filling up fast."
Belfast DAB Plus Ltd is keen to hear from further prospective Programme Service Providers, and can be contacted through its website.