Radio industry celebrates International Women's Day on and off air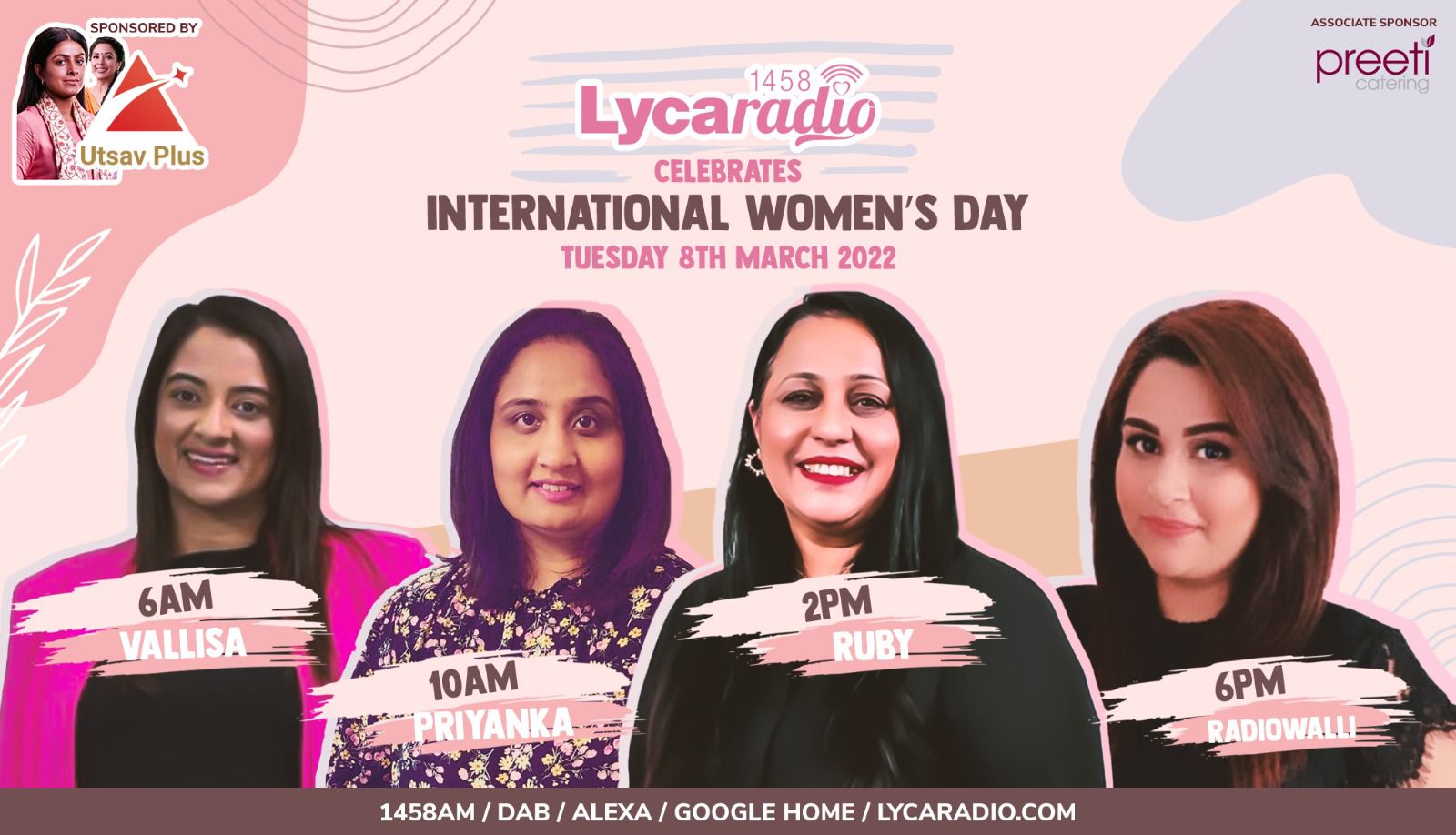 The radio industry is marking International Women's Day with special events in the industry and on the radio.
The Radio Academy is hosting a free event for members at 5pm bringing together three women who have pushed the boundaries in radio and audio.
Radio presenter Anna Raeburn, podcaster Sangeeta Pillai and host Emma B will talk about breaking the mould and changing the game.
Fem FM, the UK's first women's radio station, is celebrating its 30th anniversary with a reunion event in Bristol this evening.
Sound Women South West has collaborated with University of The West of England (UWE) Bristol to pay tribute and celebrate the station.
Inspired by UWE history student Libby Sharp who wrote an article about Fem FM, the students from the History & Media departments have worked in collaboration with Sound Women South West and so far, have delivered two community workshops teaching young women in radio skills, creating the 3rd generation of Fem FM.
Taught by Miranda Rae from Sound Women South West, the 3rd generation of Fem FM will produce & present, alongside Miranda, a three-part documentary series called The Story of Fem FM.
The Fem FM reunion it will be taking place at The Red Church Pub, 190 Church Rd, Bristol, from 7.30pm.
Local BBC Radio is highlighting the day with a special video looking at women working across the network and how they started work in the radio industry.
It's International Women's Day today, and what better time to celebrate our amazing women working across BBC Local Radio

Fancy a career at the BBC? Apply here https://t.co/qDcUnRKDTp pic.twitter.com/Q2xIpqIGVj

— BBC Radio Derby (@BBCDerby) March 8, 2022
Elsewhere, some radio stations are giving men the day off as they change to an all-female schedule. For example, in London, Lyca Radio and Lyca Gold have scrapped their regular programming. On Lyca Radio Vallisa hosted Breakfast, Priyanka is on daytime and Ruby Raza, who marks her return to Lyca Radio, will broadcast a special show in the afternoon followed by Radiowalli until 10pm.
On Lyca Gold, Kajal was on Gold Breakfast followed by Jaz Sidhu at 10 and Khush from 2pm till 6pm. Ritu Sharma is taking the reigns in the evening.
Raj Baddhan, CEO of Lyca Media said, "It gives me great pleasure to announce our special International Women's Day programming. As well as putting our female presenters in the forefront, we at Lyca Media will be celebrating International Women's Day with a range of features and music. A huge thanks to our sponsors Utsav Plus and Preeti Catering for supporting our initiative."
Absolute Radio Country will be shining a spotlight on the women of country music over the last six decades the mark the day. This brand-new documentary series 'Women of Country' is being presented by Grammy nominee and Country Music Association Awards winner Ashley McBryde.
The show looks at the legacy of women in the country music scene from the 60s right up until the current day. It takes a deep dive into both the heritage and experiences of women in the industry and how they helped to shape the genre.
At the Student Radio Association, the Women's History Month campaign has launched.
The student body has teamed up with iconic and inspirational people throughout the industry to celebrate the contributions of women in radio, and to support the overall International Women's Day theme of #BreakTheBias.⁠
A spokesperson said: "Throughout March we will be releasing their stories on social media and the conversations they have had with its officers. At the end of the month we will be releasing all conversations in the form of a podcast.
"We will also be celebrating female-identifying individuals in student radio that inspire us, on Twitter."
Some special podcasts are also being released for International Women's Day.
On BBC Sounds, today sees the launch of Friends Will Be Friends with Cat Deeley and Edith Bowman.
In this new series, the pair will go on a friendship double date with a well-known personality and their best friend. Each week, they will share friendship highs and lows, swapping happy memories and funny stories with guests including Sophie Ellis-Bextor, and more to be announced.
Also on BBC Sounds, Michelle Visage's Rule Breakers gets up close and personal with the divas, the rebels and the outcasts who have carved their own route to success. And in 28(ish) Days Later India Rakusen explores the menstrual cycle, the whole bloody story, discovering facts that could change your life. Periods are just the beginning.
Finally, Audio Always in MediaCityUk is producing MP Jess Phillips who will be joined by women who have "changed laws, challenged abuse and fought against prejudice" in a special, daily mini-series of her podcast Yours Sincerely to mark International Women's Day. Jess will be asking women to share open letters about issues that they're passionate about. In special podcasts with each guest, Jess will explore how the issue has defined their lives and what needs to change.
What are you doing to celebrate? Let us know via news@radiotoday.co.uk and we'll update this article throughout the day.