Radio stations encouraged to play DEC appeal adverts for Ukraine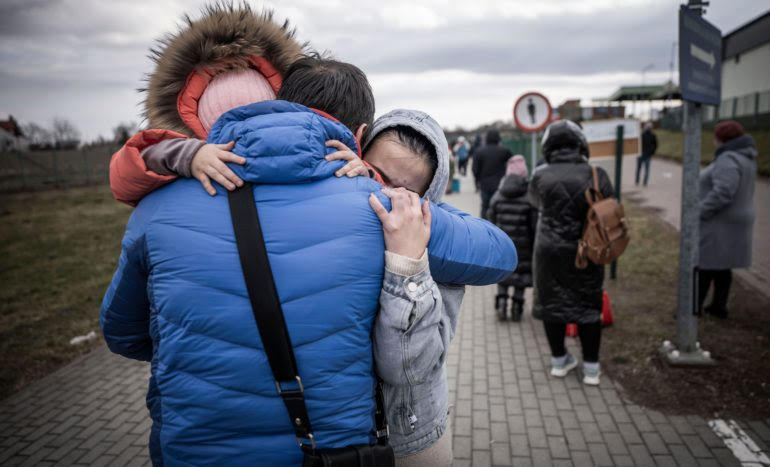 Radiocentre is helping to co-ordinate the latest appeal by the Disasters Emergency Committee (DEC) across commercial radio in support of the ongoing crisis in Ukraine.
Commercial and community radio stations are also being encouraged to join in the appeal and broadcast adverts from Friday for two weeks.
DEC members and their local partners are in Ukraine and across the border in neighbouring Poland, Romania, Hungary, Moldova and Slovakia, working to meet the immediate needs of people fleeing with food, water, health assistance, protection and trauma care.
Every pound donated by the UK public will be matched by the UK government through its Aid Match scheme up to the value of £20 million.
This support will double the impact of the public's own donations and will ensure that charities working on the ground can reach those in urgent need of food, water and shelter.
The DEC says: "Intense conflict across Ukraine has had devastating consequences for ordinary people. More than half a million people have been forced from their homes to escape, many to neighbouring countries. Families have been separated, people have been injured and lives have been lost."
Radiocentre CEO Ian Moss says: "Radiocentre is encouraging all of its stations to support the urgent appeal for Ukraine. At a time of humanitarian crisis we hope we can support the organisations providing help to people trying to flee the conflict.
"The Disasters Emergency Committee would be grateful for the spot to be played as often as possible from tomorrow and over the next two weeks."
The spots have been distributed via Audiotrack and can be found with the JCN 2934378. Anyone who cannot access Audiotrack should contact helpdesk@audiotrack.co.uk.
Community stations looking to run the appeal should contact Bill Best here. For all media the campaign end date is 17th March 2022 and it should not be made available or broadcast after this date. For more information on the appeal more generally contact jade.atkinson@radiocentre.org.
Find out more about the appeal here.