New York Festivals Radio Awards announces 2022 winners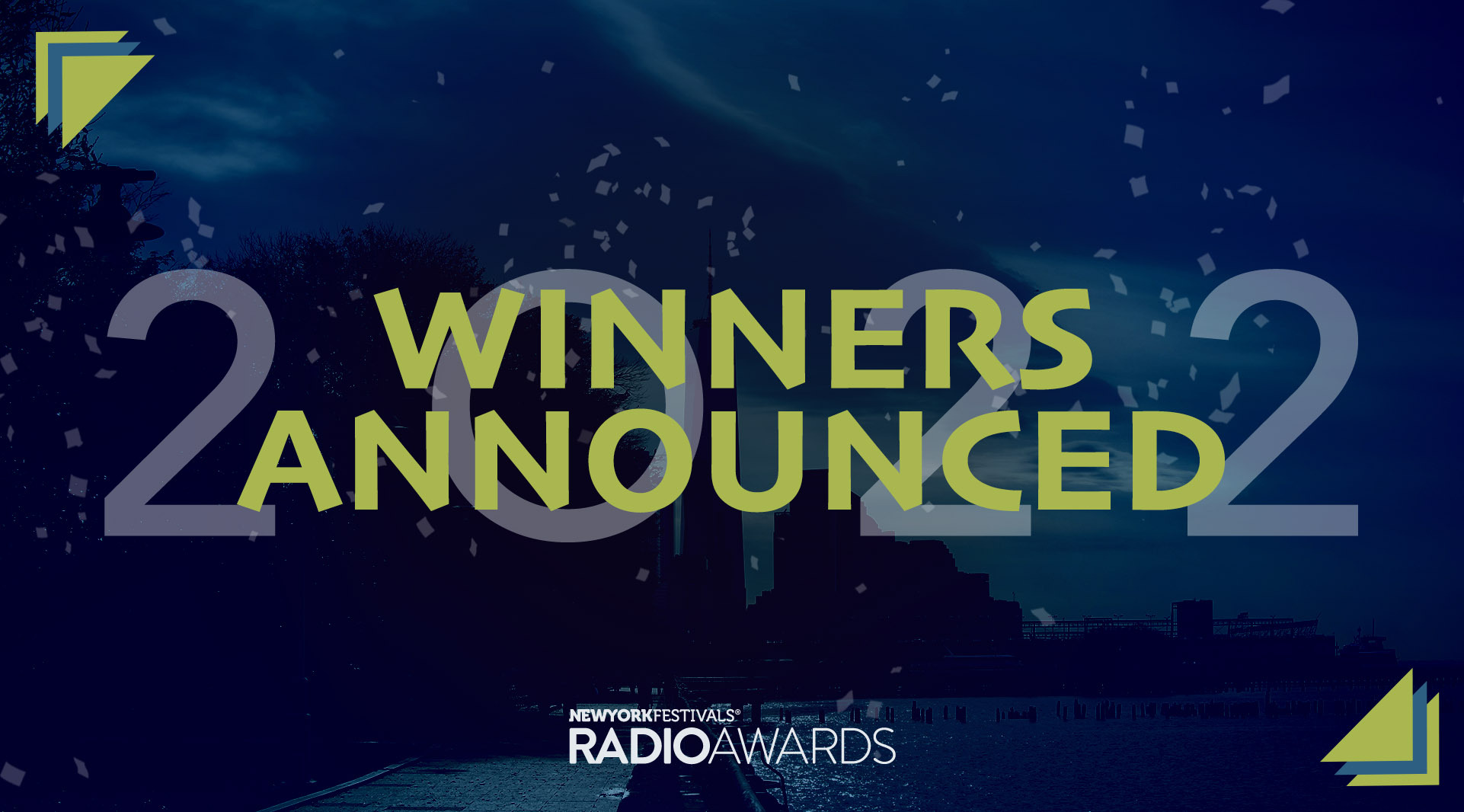 HarperCollins Publishers has been crowned Radio Production Company of the Year whilst RTÉ Radio in Ireland wins Broadcaster of the Year.
Grand Awards go to BBC Sounds & BBC Radio 5 Live, Magnum Opus Broadcasting, and BMP Audio.
Radiocentre's Mental Health Minute was also recognised with a Gold in the Public Service Announcement Promotion category.
The Mental Health Minute, an annual 60-second broadcast is led by Radiocentre's Client Director, Lucy Barrett and Head of Marketing, George Butler and created in partnership with The Royal Foundation of the Duke and Duchess of Cambridge.
Executed by content agency Somethin' Else, the initiative has been a part of the UK radio calendar since 2018 and aims to break down the stigma of talking about mental health issues.
Lucy Barrett said: "Radio has the unique ability to reach millions of listeners in a distinctly intimate way, which makes it the perfect medium to continue the national conversation on mental health. We're so grateful to The Royal Foundation and every radio station for once again uniting to raise awareness of this important issue."
Darby Dorras, Executive Producer of Somethin' Else, said: "The way we communicate about mental health has never been more important, so we're delighted to see The Mental Health Minute win a New York Festivals Radio Award! It was a real honour to deliver this significant audio and social campaign again for the British public with our colleagues at RadioCentre and The Royal Foundation, and I'd like to give particular thanks to the brilliant 2021 MHM writer Hussain Manawer."
Hussain Manawer said: "This is a real life story of grief, of loss, of depression, of heartbreak and most importantly above all a story of how the power of conversation, connection and communication helped save not only my mental health, but my life. When asked to write the Royal Mental Health Minute 2021 I felt a sense of urgency and a responsibility to ensure that the words kept true to their meaning but also their relation to hope and healing just as much as they do to the darkness of episodes. Congratulations to all involved, we have so much more to do x."
In total, 139 awards were given to the UK, including Finalist Certificates. They include Spark Sunderland, Absolute Radio, Magic, Downtown Country, Global Academy, Fun Kids, TBI Media, Unusual Productions, Fresh Air Production, Loftus Media and B7 Media.
HarperCollins Publishers UK was honored with the 2022 Radio Production Company of the Year Award for their exceptional audiobooks. Gold trophy winning work includes "Lord of the Rings," "Gangsta Granny Strikes Again," and "Einstein the Penguin."
Fionnuala Barrett, Audio Publishing Director, HarperCollins UK said: "We are delighted to be recognised with the Production Company of the Year Award. This is a wonderful testament to a landmark year for the HarperCollins Audio team, with standout productions across a wide range of genres. We've been able to work with some of the most talented actors of the day, as well as highlight brand new talent from diverse backgrounds, and bring together incredible casts to make our recordings truly memorable.
All Entries in the 2022 competition were judged online by NYF's Radio Awards Grand Jury of 200+ producers, directors, writers, and other creative media professionals from around the globe.
See all the winners from the UK and around the world here.