PRS for Music sees 22.4% increase in revenues in 2021 to £777.1m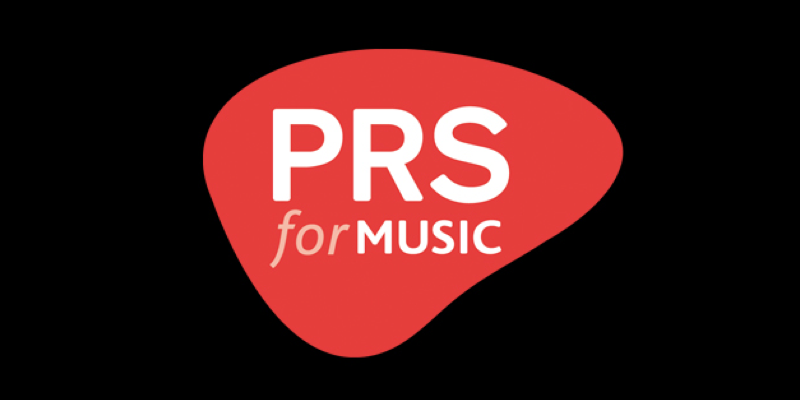 PRS for Music delivered significant growth last year with a 22.4% increase in overall revenues to £777.1m.
The year's highlight was a 45.6% (£83.9m) year-on-year increase on a constant currency basis in royalties collected from music played online, to £267.8m, representing a more than 50% growth since 2019.
Revenue from linear UK broadcast remained relatively stable, increasing 1.5% (£1.9m) year-on-year to £129.3m.
After a difficult 2020, commercial radio showed strong signs of growth, with royalties growing by 12.6% year-on-year and exceeding pre-pandemic levels by 2.2%.
PRS for Music secured new long-term music licensing agreements with Sky and the BBC in 2021, giving the broadcasters access to over 30 million musical works.
On the membership side, PRS for Music welcomed almost 8,000 new songwriter, composer and publisher members in 2021, and nearly 240,000 new songs and compositions were registered.
PRS for Music has continued to drive operational efficiencies and investments to enhance its operations, however, its cost to income ratio remained constant compared to 2020, despite a one-off accounting impact of £2.7m due to changes in guidance. 2021 also saw investment in PRS for Music's new Hub in London Bridge, which following the completion of its property strategy in 2022.
Andrea Czapary Martin, CEO, PRS for Music, said: "2021 was a successful year that further cements PRS for Music's place as a world-leading, innovative rights management organisation. In exceptional circumstances, and still with a recovering marketplace, we recorded a 22.4% year-on-year growth in revenue to £777.1m.
"The 45.6% growth in online meant we collected £267.8m – an extra £83.9m on 2020. The 59.6% uplift in public performance is encouraging as it reflects a marketplace, like the economy, that is getting back to business. Significantly, it underlines the organisation's ability to adapt to all market sectors to fully monetise and protect the value of the music rights entrusted to us.
COVID-19 has overshadowed my two full financial years as CEO of PRS for Music, but has given me and the whole PRS team, the opportunity to really focus on the importance and value of the work PRS does on behalf of its members and how we can better serve them in all areas of what they do. For all businesses, these have been unprecedented and challenging times.
"However, I believe we grasped that opportunity, and the entire organisation has embraced the chance to adapt and innovate. It will be from these solid foundations that we can meet our vision of becoming a billion-pound society in royalties paid out, while further strengthening our systems and partnerships, all with a cost-to-income ratio of below 10%."