Radio stations must be protected on smart speakers, say MPs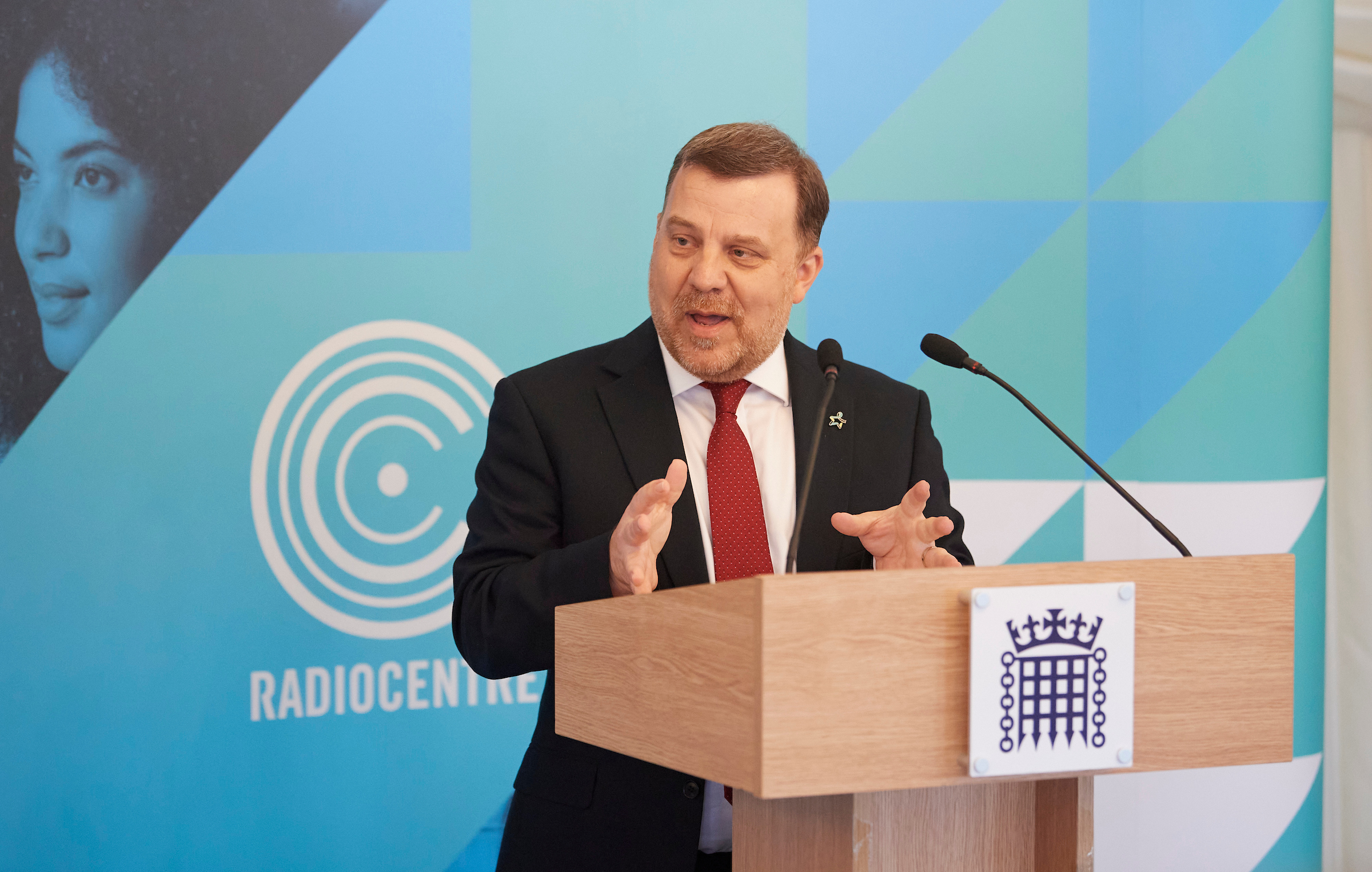 A cross-party group of parliamentarians has backed calls for legislation to be introduced to guarantee access to UK radio stations on digital platforms like smart speakers in future.
At a reception in the House of Commons on Wednesday 27th April, hosted by the All-Party Parliamentary Group (APPG) on Commercial Radio, radio news teams from across the UK joined MPs and Peers to discuss the important role that they play in delivering news to the 37 million listeners that tune in to commercial radio every week.
The event was hosted by Andy Carter MP, Chair of the APPG on Commercial Radio and former Managing Director of GMG Radio.
Attendees included Julia Lopez MP, Minister for Media, Data and Digital Infrastructure, Julian Knight MP, Chair of the DCMS Select Committee and Baroness Tina Stowell, Chair of the Communications and Digital Committee.
Andy Carter MP, highlighted a recent report from the APPG on Commercial Radio, The Future of Radio, which provided a number of recommendations to Government in order to secure the future of the industry, including the need to ensure prominence, access and availability of UK radio services online.
Andy Carter said: "Commercial radio continues to deliver valuable news, information and entertainment to its 37 million listeners every week. Parliamentarians understand and appreciate this vital role. I hope that the recommendations for Government from the recent APPG report will be taken on board and help to support a strong and sustainable future for UK radio services in the smart speaker age."
Ian Moss, Radiocentre CEO, added: "It is great that MPs and Peers from across the political spectrum have come together to support radio and acknowledge the importance of the commercial radio industry. Listening remains strong, but as traditional distribution models change and more listening takes place online it is important that Government brings forward measures now to ensure access and prominence are respected and that rules around advertising and data limit the power of platforms."