Shortlist announced for the Audio and Radio Industry Awards 2022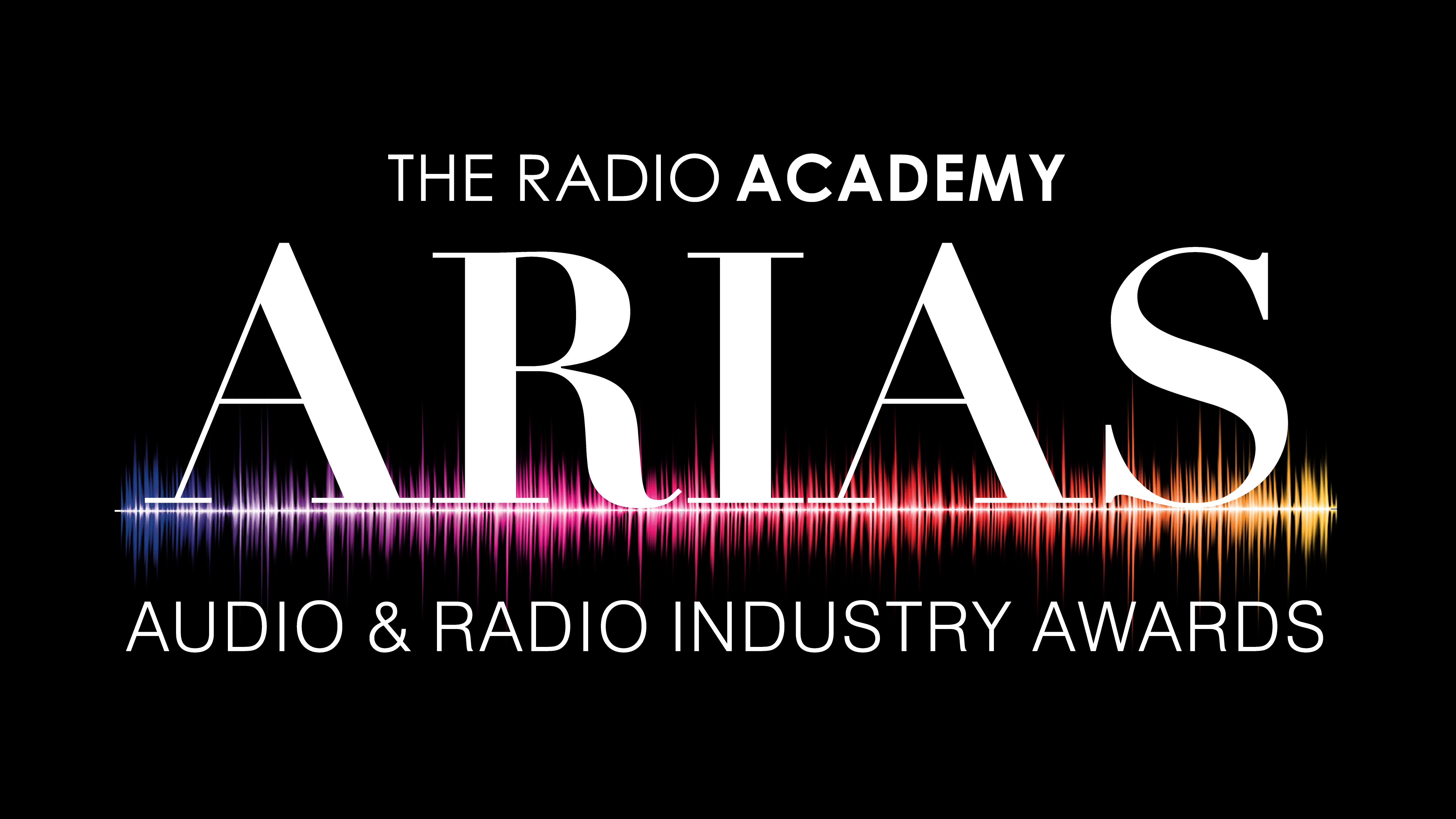 The nominees have been announced for the Radio Academy ARIAS 2022 ahead of the in-person-only event on Tuesday 3rd May in London.
The shortlist is dominated by national talent and podcasters including Adele Roberts, Annie Mac, Chris Evans, Emma Barnett, Greg James, Naga Munchetty, Richard Osman, Scott Mills, Stephen Fry, Vanessa Feltz & Zoe Ball.
Nominees come from the BBC, Bauer, News UK, commercial stations and indies.
The UK's biggest commercial radio group, Global, once again did not enter. The company boycotted the awards in 2016 and have not taken part since.
Full List of Nominees
Categories and nominees are in alphabetical order
Best New Presenter 
Christian Hewgill – BBC Newsbeat
James Phillips – National Prison Radio
Leanne Alie – Coiled Podcast
Lianne Sanderson – talkSPORT
Remi Burgz – BBC 1Xtra
Rima Ahmed – BBC Radio Leeds
Best New Show, supported by Sky
Decode – Reduced Listening, for Spotify
Life Sentence – Mags Creative
The Battersea Poltergeist – Bafflegab Productions, for BBC Radio 4
The Unfiltered History Tour – VICE World News
This Cultural Life – BBC Radio 4
Uncanny – Bafflegab Productions, for BBC Radio 4
Best News Coverage
Covid ICU – BBC Newsbeat
George Floyd Killing: The Trial – Today Programme, BBC Radio 4
I Walk With Women – Bauer Media
She was just walking home – Today Programme, BBC Radio 4
The Slow Newscast – Tortoise Studios
Today in Focus – The Guardian
Best Speech Breakfast Show, supported by Broadcast Bionics
BBC Radio Nottingham Breakfast
talkSPORT Breakfast
The Wake Up Call – BBC Radio Kent
Times Radio Breakfast with Aasmah Mir and Stig Abell
Today – BBC Radio 4
Vanessa Feltz – BBC Radio London
Best Speech Presenter
Eddie Nestor – BBC Radio London
Emma Barnett – Womans Hour, on BBC Radio 4
Jess Phillips – Yours Sincerely podcast
Manveen Rana – Stories of our Times podcast
Mathilda Mallinson & Helena Wadi – Media Storm podcast
Stephen Nolan – BBC Radio Ulster and BBC Sounds
Best Sports Show
5 Live Olympics
Dementia and Football: talkSPORT's Support for Change
Farewell Bootham Crescent – BBC Radio York
Fight of the Century – TBI Media, for BBC Radio 5 Live
Game Day Exclusive – talkSPORT
The Warm Up – National Prison Radio
Best Coverage of an Event 
COP26 – BBC Newsbeat
Euro 2020 Final – BBC Radio 5 Live
Euro 2020 Final – talkSPORT
Liverpool Together – BBC Radio Merseyside
Mental Health Awareness Week – Absolute Radio
What Happened When The World Came To Glasgow? – Hits Radio Scotland
The Comedy Award
Cold Case Crime Cuts – Unusual Productions
Jamali Maddix: Spooky Sh*t – Novel, for Audible
Rhys James: Rhysearch – BBC Studios Audio, for Radio 4
Rockanory – Unusual Productions, for Absolute Radio
Rosie Jones: Box Ticker Too – Dabster Productions, for BBC Radio 4
The Skewer – Unusual Productions, for BBC Radio 4
Best Music Breakfast Show, supported by MusicMaster Scheduling
BBC Radio 1 Breakfast with Greg James
Bowie at Breakfast – Clyde 1
Radcliffe and Maconie – 7Digital Creative, for BBC Radio 6 Music
The Chris Evans Breakfast Show with Sky – Virgin Radio
The Dave Berry Breakfast Show – Absolute Radio
The Zoe Ball Breakfast Show – BBC Radio 2
Best Entertainment Show, supported by PPL & PRS For Music
Garry Spence – Clyde 1
Magic at the Musicals – TBI Media, for Magic Radio
Musicals: The Greatest Show – TBI Media, for BBC Radio 2
Scott Mills – BBC Audio, for Radio 1
The last Radio 1's Dance Party with Annie Mac – We Are Grape, for BBC Radio 1
The Rock Show – National Prison Radio
Best Specialist Music Show
1Xtra Rap Show with Tiffany Calver – BBC Audio, for 1Xtra
Decode – Reduced Listening, for Spotify
Deep Hidden Meaning with Nile Rodgers – Banana Stand, for Apple Music Radio
First & Last – Starstruck Media, for BBC Radio 2
Folk on Foot podcast
Radio 1's Future Artists with Jack Saunders – Listen, for BBC Radio 1
Best Factual – Single Programme 
Have You Heard George's Podcast: Mavado & Vybz – George the Poet, for BBC Sounds
Hunt for the Porn King – Tortoise Studios
Leaving the Family Home – Geoff Bird, for BBC Radio 4
Lights Out: The Last Taboo – Falling Tree Productions, for BBC Radio 4
The Nazi Next Door – BBC Radio 4
The Pain of Pulse – Audio Always, for Virgin Radio Pride
Best Factual – Series, supported by The Audio Content Fund
Brixton: Flames on the Frontline – BBC Radio Current Affairs for Radio 5 Live
Harsh Reality: The Story of Miriam Rivera – Novel, for Wondery
Have You Heard George's Podcast? Chapter 3 – George the Poet, for BBC Sounds
I'm Not A Monster – BBC News for Radio 5 Live and BBC Sounds
Stephen Fry's Edwardian Secrets – Audible
The Hijack – Goldhawk Productions for Audible
Best Independent Podcast, supported by Audible
Outcast UK
Passenger List Series 2 – Goldhawk Productions
The Long Time Academy – Scenery Studios, Headspace Studios and The Long Time Project
The Secret Life of Prisons – Prison Radio Association
Why Do I Feel? – Bite Your Tongue Productions
Wild Crimes – Whistledown Productions, for the Natural History Museum
Best Fictional Storytelling, supported by The Podcast Show 2022
Atlantic: A Scottish Story – The Big Light Podcast Network
Little Blue Lines – BBC Audio, for Radio 4
Poster Girl – Afonica, for BBC Radio 4
TakeOver – Goldhawk Productions, for BBC Radio 4
The Old Man in the Boat – Message Heard Media, for Fun Kids
You & Me – Naked Productions, for BBC Radio 4
Best Station Sound, supported by Imager
Absolute Radio Country launch
BBC Radio 1 – BBC Popular Music Station Sound
BBC Radio 1Xtra – BBC Popular Music Station Sound
BBC Radio 6 Music – BBC Popular Music Station Sound
Greatest Hits Radio London
KISS Network
Best Commercial Partnership, supported by Audio Experts
Bedtime Stories – Audio Always and Dreams
Bond 24/7 – No Time To Die and Bauer Media
Caitlin's Hour – The AA and Bauer Media
Puffin Podcast: Mission Imagination – Mags Creative and Puffin Books
The Dave Berry Breakfast Show with Wickes, on Absolute Radio
The Long Time Academy – Scenery Studios, Headspace Studios and The Long Time Project
Best Marketing Campaign, supported by Octopus Energy
Absolute Radio Country
Giant Jamie Lip-Sync – BBC Radio Sheffield
Greatest Hits Radio
Magic Radio 100% Christmas
Make A Difference with your BBC Local Radio Station
UEFA Euro 2020 on talkSPORT
The Grassroots Award, supported by BBC Sounds
Fully Amplified podcast – Futures Theatre
Ignite Climate Shorts – Fierce Green Productions
IVF Dad Podcast – 18Sixty
Our Journey – SWSW Network
Root Out Racism – BBC Radio Leeds
We are VOICES Podcast – The VOICES Network and British Red Cross
The Creative Innovation Award, supported by All In Media
Have You Heard George's Podcast? Chapter 3 – George The Poet, for BBC Sounds
Life Sentence – Mags Creative
Nolan Investigates: Stonewall – BBC Radio Ulster
The Battersea Poltergeist – Bafflegab Productions, for BBC Radio 4
The Bias Diagnosis – Whistledown Productions, for Audible
The Unfiltered History Tour – VICE World News
The Impact Award, supported by Wickes
1Xtra Future Figures – BBC Audio for 1Xtra
BARS with Lady Unchained – Folded Wing, for National Prison Radio
KISS Life with Swarzy – Playmaker Group, for KISS
Life Sentence – Mags Creative
Nolan Investigates: Stonewall – BBC Radio Ulster
Woman's Hour: Trafficked in Plain Sight – BBC Audio, for Radio 4
Best Local Radio Show, supported by RCS
Alex and Ellie in the Morning – Viking FM
Ewen & Cat at Breakfast – Clyde 2 and Greatest Hits Network Scotland
Gary Philipson – BBC Radio Tees
Justin Dealey – BBC Three Counties Radio
The Nolan Show – BBC Radio Ulster
The Robin Galloway Breakfast Show – Pure Radio
The John Myers Award for Local Station of the Year 
BBC Radio Newcastle
BBC Radio Sheffield
BBC Radio Ulster
Clyde 1
JACKfm Oxfordshire
Pirate FM
UK Station of Network of the Year, supported by Arqiva
BBC Radio 2
BBC Radio 4
BBC Radio 5 Live
Fun Kids
Hits Radio
KISS Network
Radio Times Moment of the Year,
voted for by the public at radiotimes.com which is now open here
Adele Roberts returns to Radio 1 after bowel cancer treatment
Annie Mac's last show, on Radio 1
Grado's Scotland Team Talk, on Go Radio
Radio Karen hears her dad's song 'Little Girl', on BBC Radio Newcastle
Mary wins £102,000, on Clyde 1
Naga Munchetty discusses her coil pain, on Radio 5 Live
Patricia meets her birth mother for her 100th birthday, on BBC Three Counties Radio
Rachael Blackmore wins the Grand National, on talkSPORT
Reverend Cheryl Meban remembering Sarah Everard, on BBC Radio Ulster
Richard Osman reveals his food addiction, on Desert Island Discs