BBC Radio 5 Live and talkSPORT continue Premier League rights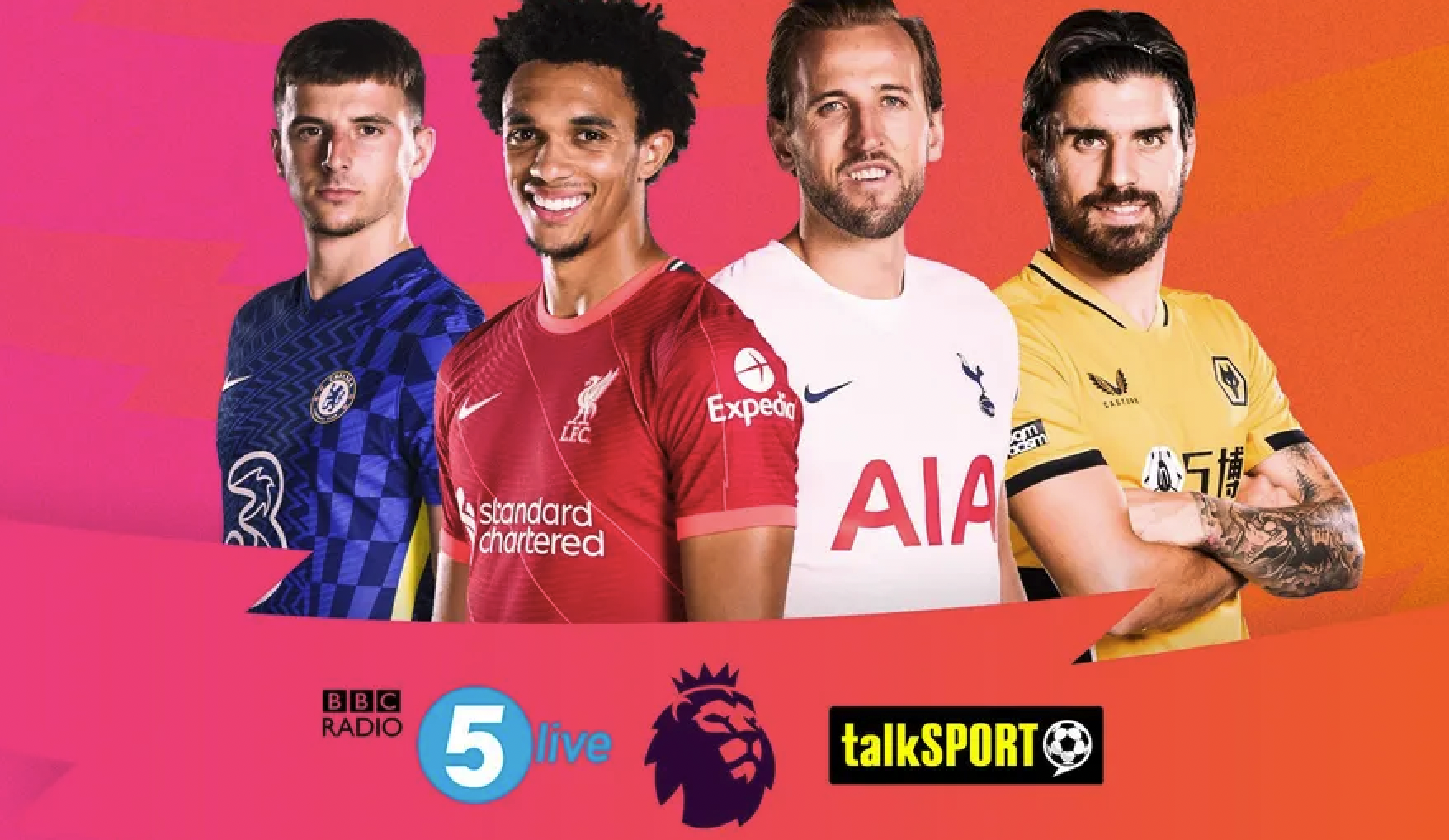 BBC Radio 5 Live and talkSPORT will share the UK live audio commentary rights for the next three Premier League football seasons, 2022/23 to 2024/25.
The seven packages provide live audio commentary rights to all Premier League matches, aside from Saturday 3pm fixtures not selected as first or second pick and those matches not selected for audio broadcast on the final day of each season.
Premier League Chief Media Officer Paul Molnar said: "We are very pleased to continue working with BBC and talkSPORT as they demonstrate that live Premier League football remains an important fixture in UK audio programming schedules.
"The quality in coverage from both broadcasters over the years has been excellent, and we look forward to working with them again for the next three seasons."
Barbara Slater, Director, BBC said: "As we approach the end of another vintage Premier League campaign, we are delighted to confirm our live audio rights deal for the next three seasons. BBC Radio 5 Live will remain the home of Premier League football."
News UK EVP, President of Broadcasting, Scott Taunton said: "talkSPORT is the home of football, with more live games than any other radio broadcaster. Today we have consolidated our partnership as the Premier League's only national commercial radio partner, retaining our position as the GameDay destination on Saturday, as well as gaining new live fixtures during the week.
"Our commentary teams across talkSPORT and talkSPORT2 are providing best-in-class live coverage to millions of football fans across the UK. And, across the schedule, our peerless presenting team are delivering unrivalled Premier League coverage to more listeners than ever."