Exeter DAB plans larger area for small-scale DAB multiplex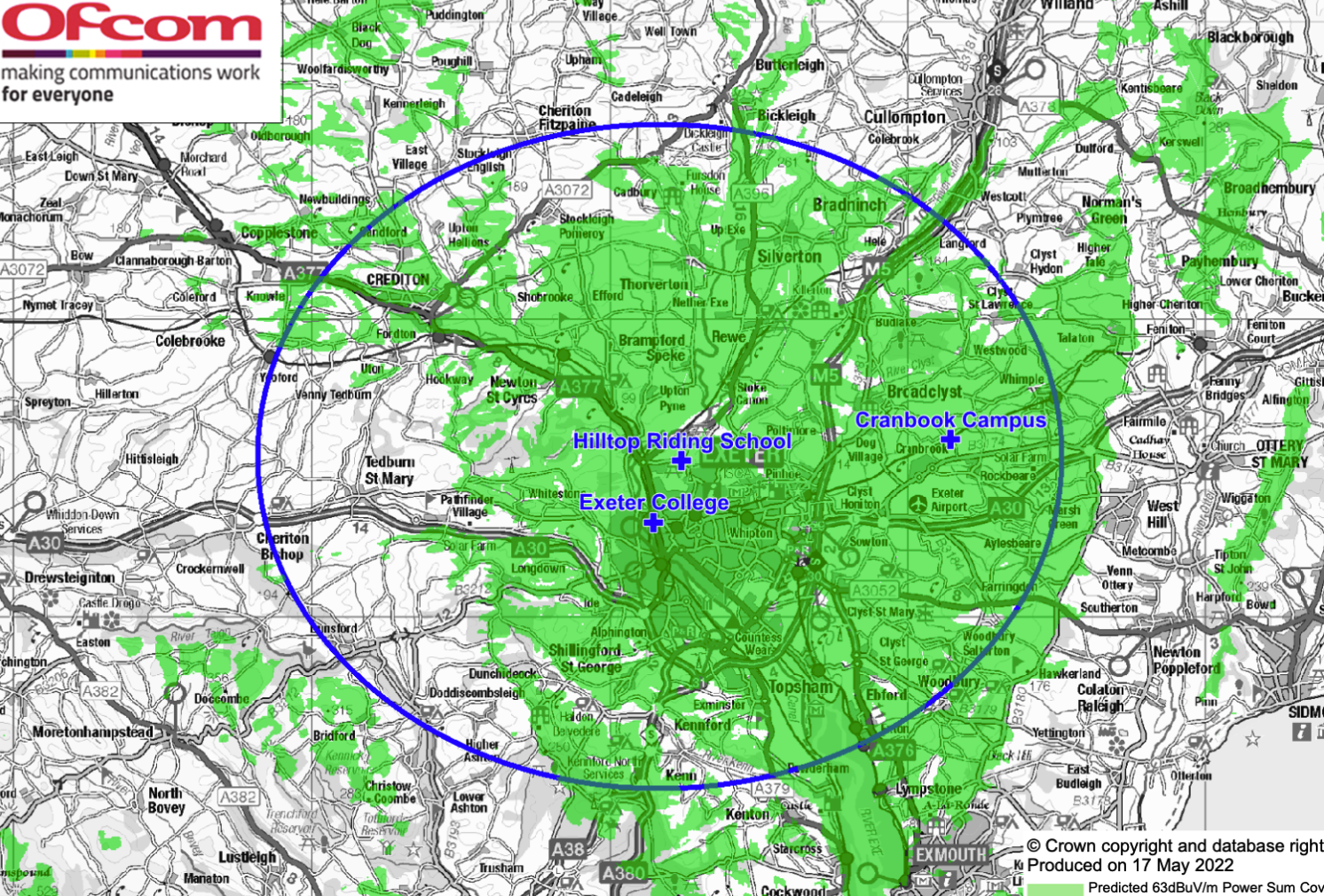 The area to be covered by the forthcoming Exeter small-scale digital radio network is to be 50 percent larger than originally proposed.
ExeDab, the local consortium chosen by broadcast regulator Ofcom to run the service will now build a three-transmitter network, rather than the two envisaged in its original plans.
With transmitters in the city centre at Exeter College to the north of the city at Hilltop Riding School and in East Devon at Cranbrook Educational Campus, the service will reach 135,000 people in the area, up from the 88,000 originally expected – an increase of more than half.
It will add community stations Phonic FM and Riviera FM to digital radio for the first time, and upgrade Devon commercial station Radio Exe to a high-quality stereo digital service to complement its FM stereo output.
ExeDab chair Dr David Treharne says: "The partnerships we have formed with Exeter College, the Ted Wragg Trust and Hilltop Riding School have allowed us to plan a network with much greater reach than we proposed. The coverage map we are publishing today shows the extent of strongest indoor reception. Outdoor coverage is even greater.
"Exeter is a thriving city, and one which we're privileged to serve. We'll be providing an affordable way for people to broadcast to at least 135,000 people here."
The service is expected to launch this summer.
Anyone wishing to launch a DAB digital radio station in the Exeter area should contact ashley@exedab.com.